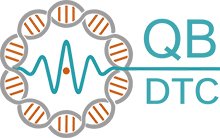 Events
Find out about our upcoming and past events.
2021 Big Quantum Bio Meetings 
This new seminar series is jointly organised by the Leverhulme Quantum Biology Doctoral College Training Centre (QB-DTC) and the Quantum Biology Tech (QuBiT) Lab at UCLA.
Seminars will be held via Zoom every Thursday from 3 - 4pm (UK time). 
For further information contact: Dr Youngchan Kim, youngchan.kim@surrey.ac.uk
Programme 
| Date | Title | Speaker | Zoom link |
| --- | --- | --- | --- |
| 9 September 2021  | Cryptochrome as a putative magnetoreceptor | Margaret Ahmad (Sorbonne Université) | Join via Zoom |
| 16 September 2021 | Novel form of neural communication in the brain by electric field coupling | Dominique Durand (Case Western Reserve University) | Join via Zoom |
| 23 September 2021 | To be confirmed | Francesco Petruccione (University of KwaZulu-Natal) | Join via Zoom |
| 30 September 2021 | To be confirmed | Benoit Roux (The University of Chicago) | Join via Zoom |
| 7 October 2021 | Design principles of green fluorescent proteins – why are they green and fluorescent? | Chi-Yun Lin (Penn State University) | Join via Zoom |
| 14 October 2021 | The quantum tunneling of lithium ions in the biological systems | Abdullah Barjas (The University of Jordan) | Join via Zoom |
| 21 October 2021 | Warm atoms and microwave cavities for quantum technologies | Lindsay Leblanc (University of Alberta) | Join via Zoom |
| 28 October 2021 | At the intersection of the microscopic and macroscopic: H-tunneling in enzymes | Judith Klinman (University of California Berkeley) | Join via Zoom |
| 4 November 2021 | To be confirmed | Alex Chin (The University of Cambridge) | Join via Zoom |
| 11 November 2021 | ATP Photons and Quantum Neuron | Bo Song (University of Shanghai for Science and Technology) | Join via Zoom |
| 18 November 2021 | To be confirmed | Gabriel Moise (The University of Oxford) | Join via Zoom |
| 2 December 2021 | Entanglement and nuclear spin dynamics in pure and lithium-doped Posner molecules | Betony Adams (University of KwaZulu-Natal) | Join via Zoom |
| 9 December 2021 | To be confirmed | Lauren Jarocha (Furman University) | Join via Zoom |
| 16 December 2021 | To be confirmed | Christiane Timmel (The University of Oxford)   | Join via Zoom |