Our collections
We preserve and provide access to over 100 collections of rare books and unique primary sources available for research, study and general interest.
About our collections
Our collections include costumes from early twentieth century dance productions, original drawings by the illustrator E H Shepard, first editions of Charles Darwin's seminal works and the oral histories of our early alumni. We also continue to grow our collections through donations relevant to our Collection Development Policy.
Our key collecting strands are:
The institutional collections of the University of Surrey and its predecessor Battersea Polytechnic
The archives of the National Resource Centre for Dance which includes the personal archives of the prominent movement theorist Rudolf Laban as well as collections from companies, choreographers, dancers, teachers and other artists
Collections related to illustrator E H Shephard containing some of his original drawings for Winnie-the-Pooh and The Wind in the Willows as well as other works from his extensive career and personal artefacts
A number of special collections including a Victorian gentleman's library and subject-specific collections which support areas of teaching and research within the University.
Discover our collections
Find out more about our collections via the list below, or by searching our online catalogue.
University archives
The University of Surrey Archive is the institutional archive of the University. It includes records on the planning and development of the University from its foundation in 1966, as well as more contemporary records on the expansion of the original site.
Information on faculties, departments and courses is also documented, with subjects taught, facilities available and exams undertaken recorded.
There is also a large and varied collection of photographs which help visually document the University's history, as well as staff and student publications revealing personal experiences, and organisational documents charting the decision-making of the University.
The Battersea Polytechnic Archive is the institutional archive of the University of Surrey's predecessor Battersea Polytechnic which was founded in 1891. Situated in Battersea Park Road, the Institute was the second of three proposed polytechnics for south London and was formally opened in 1894 with six main departments:
Mechanical Engineering and Building Trades
Electrical Engineering and Physics
Chemistry
Women's Subjects
Art and Music.
During the years 1927 to 1939 the Polytechnic consolidated with a growing emphasis on science and engineering and the addition of metallurgy and the closure of the Art Department. In 1956 the Polytechnic was designated a College of Advanced Technology and the name was changed the following year to Battersea College of Technology.
The archive includes papers relating to the Polytechnic's governance and administration, departments and student activities.
This archive comprises recordings of interviews with former students who attended the University of Surrey's predecessor bodies, Battersea Polytechnic and Battersea College of Technology. The recordings cover Battersea Polytechnic in the 1940s through to the 1950s when it became a College of Advanced Technology and then the change to a University into the 1960s and the building of the campus in Guildford.
In the interviews the former students respond to questions covering a range of student experiences including:
Social events
Social life
Student accommodation
Sports competitions
Student societies
The Students' Union
World War Two
Political changes
Course content
Work placements and memorable lectures.
National Resource Centre for Dance Archives
The Resource Centre aims to provide support for dance education and research, firstly through archive collections like the below list and secondly, through training courses and resources which you can find more about on the National Resource Centre for Dance site.
This archive dates from 1959-1968 and comprises the records of a small scale touring company run by John and Barbara Gregory, who trained with the Russian ballet dancers Nicholai and Nadine Legat. In addition to administrative papers for the company and the British School of Russian Ballet, the archive contains programmes, press cuttings, books, photographs, costume designs, and periodicals.
Comprising 40 items collected by Henry Jameson Mein (1920-2001), the Henry Mein Collection is a ballet enthusiast's set of books and scrapbooks containing cuttings, articles and images on dance, theatre and entertainment collected from newspapers, predominantly during World War Two.
This archive dates from 1984-2000 and contains a variety of material covering the development of Britain's first Afro-Caribbean dance theatre company from a small-scale company operating on a voluntary basis, to a large-scale company with a strong focus on education. The archive includes audio-visual and publicity material, as well as books, papers and photographs.
Lilla Seiber, née Bauer, (1912-2011) was a principal dancer in Ballets Jooss and an acquaintance of the pioneering movement theorist Rudolf Laban. This archive consists of correspondence, papers, photographs, scrapbooks and press cuttings relating to Bauer's life and career, including letters from Laban.
Ludmilla Mlada (1918-2003) was a dancer, choreographer and teacher. She studied at Marie Rambert's school in the late 1930s and performed with Ballet Rambert on tours to Europe (1946) and America (1947). She also danced with Ballets Jooss in the 1940s and trained with Sigurd Leeder (1947-1950).
The collection relates to Mlada's training and performance work and consists of photographs, letters, theatre programmes, music scores, and gramophone records. There are also newspaper cuttings of reviews of her performances and dances scored in Labanotation by Mlada.
The Natural Movement Archive dates from the early 1900s to 1990 and focuses on a method of barefoot dance founded by Madge Atkinson (1885-1970) called natural movement.
The archive consists of:
Music scores, many of them annotated by Atkinson herself
Dance notes in both written text and Atkinson's own system of notation
Photographs; scrapbooks of newspaper clippings
Programmes and playbills (the oldest relating to ballerina Marie Taglioni, 1848)
Various manuscripts giving insight into Atkinson's training methods
Posters and leaflets
Periodicals
Original costume from the 1920s and 30s representing over 25 different dances.
Rudolf Laban (1879-1958) was a pioneering movement theorist and choreographer. He was a key exponent of a new dance form, now known as German Expressionist Dance or Ausdruckstanz, which was the dominant dance style of central Europe in the 1920s and 1930s. He also created a written means of recording movement, Labanotation or Kinetography Laban, which is used world-wide today.
At the heart of his theoretical work is a complex system of analysing the characteristics of movement, particularly its pathways through space, and its 'effort' and 'shape'.
The archive contains writings on choreutics, choreology, eukinetics, and observation and substantial material on Laban-Lawrence Industrial Rhythm, which analysed factory workers' movements and also managers' decision-making styles. The archive also includes drawings of human figures in various geometric forms and photographs and film documenting his life and work.
This archive reflects the Shobana Jeyasingh Dance Company from 1988 to the present, with the company still making additional deposits periodically.
The company's choreography style reflects Shobana Jeyasingh's training in the classical Indian dance form bharathanatyam through the prism of contemporary British choreographic methods. The archive comprises administrative papers, production files, videos and publicity materials.
Established in 1930, the Women's League of Health and Beauty was an organisation for women to exercise and socialise with an emphasis on exercise bringing energy and peace. Their motto 'Movement is Life' highlighted the importance of physical health for our overall well-being.
The archive contains magazines; publicity material; scrapbooks; photographs and administrative papers.
Yolande Snaith Theatredance Archive (1984-2002) records the work of this British choreographer who took a theatrical and design collaborative approach to her work.
She began choreographing professionally in 1984 and her work has encompassed solos created on herself, duets, small/medium-scale works for her own company and others and work for film and TV.
The archive includes papers documenting the company's productions, tours and educational work, programmes, posters, photographs, and video.
E H Shepard archives
The E.H. Shepard Archive contains the personal papers of Ernest Howard Shepard, MC, OBE (1879-1976), illustrator of A.A. Milne's Winnie-the-Pooh stories and Kenneth Grahame's The Wind in the Willows, and political cartoonist for the satirical magazine Punch.
Material includes drawings and sketchbooks, letters written whilst serving in World War One, notebooks created during his service in the Surrey Home Guard in World War Two, and business papers and correspondence.
This publisher's collection contains original drawings for the colour editions of A.A. Milne's Winnie-the-Pooh stories and Kenneth Grahame's The Wind in the Willows.
In the early 1970s, E H Shepard hand coloured copies of the original black and white drawings for some of the titles and, later, artist Mark Burgess coloured for other titles and created new drawings.
This artwork forms the bulk of the collection but there is also correspondence, books and a number of items of artwork from the original publisher Methuen.
This collection comprises material relating to E.H. Shepard's early life and his military service, from his engagement to his return from Italy after the First World War.
The collection consists mostly of drawings created by Shepard, both commercially for magazines and personally during military service in the First World War. The collection also includes photographs depicting life before and during the War, and several of Shepard's belongings.
Special collections
This collection of published materials was gathered and curated by Maurice J Summerfield, a British guitarist, author and publisher who founded Classical Guitar magazine.
The collection focuses primarily on the guitar, its history and craftsmanship; guitarists and guitar playing; and lutes and mandolins. A variety of music genres are covered including classical, rock, flamenco, Latin, American and jazz.
The catalogued material comprises books, music scores, programmes, magazines and periodicals, many of these being obscure or rare titles.
This is a collection of books and related material on nursing ethics curated by ethicist Professor Marsha Fowler. Dating from the 1860s to the present, the collection includes:
Texts available to US student nurses written by women for women
Texts relating to bioethics
Biographical information about and oral histories with nursing ethicists
Broader ethics works.
The British Guild of Travel Writers is an organisation of authors who write on the subject of travel, including those who compose guide books, writers of travel literature, journalists and photographers.
The records include:
Papers relating to the Guild's constitution, rules and code of conduct
Correspondence and notes on the origin of the Guild including reminiscences of founder members
Minutes of meetings, annual reports and financial statements
Newsletters and correspondence
Membership lists and yearbooks
Members' published articles and photographs
Papers and photographs relating to Guild awards and social and educational events.
They also include the extensive papers and photographs of a former member, James Holloway (d. 1997).
This rare books collection was the personal library of Thomas Henry Farrer (1819-1899). Farrer, formerly of Abinger Hall in Surrey, was the 1st Baron Farrer and permanent secretary to the Board of Trade.
The collection is made up of over 2,000 volumes including a set of works by Charles Darwin (Darwin being a personal friend of Farrer), full sets of Voltaire and Rousseau, historically important first editions, and texts dating as far back as the 1600s.
Art, literature, history, travel, politics and science are all well-represented as was requisite in a well-rounded education of that era.
Donating and depositing to the archives
We welcome all offers of donations and deposits to help us continue to grow our collections. In considering whether our archives is the right place for your collection we will look at the connection to the University, whether the records are of historical or research value and whether we have the right facilities to care for the collection in the long term.
For members of staff, internal departments and alumni we actively collect items created by the University. If you are looking to transfer material to the archives to be preserved as part of our heritage please contact us.
We are also interested in recording the experiences of students and staff at the University and are actively trying to grow this area of the archive. If you have any memorabilia and papers from your time here then please do get in touch.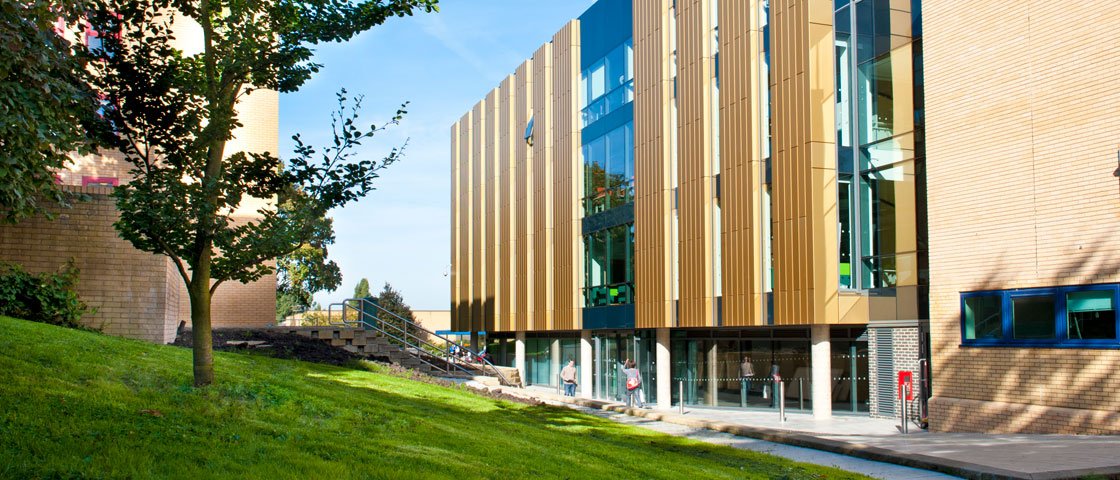 Stay connected
19.10.20
The business correspondence in the E.H. Shepard Archive sometimes refers to illustrations which accompanied...
18.09.20
Stag Hill has changed substantially since the University of Surrey was established here in 1966, but...