---
news
Celebrating International Women in Engineering Day: Meet Eva Bestelink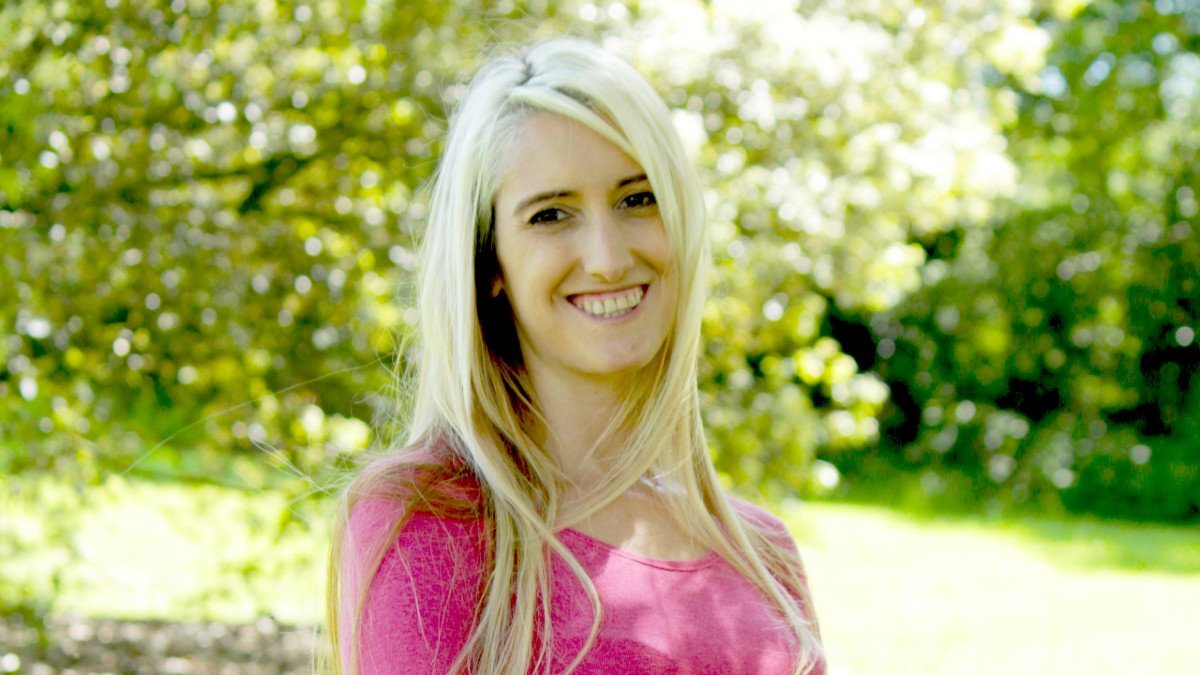 Could you describe your career trajectory?
As a mature student pursuing a career change, it wasn't direct. I hold several degrees and I've worked in different roles. But nothing compares with the interest and satisfaction I experienced while studying my BEng at Surrey.
During my degree, I jointly invented the multimodal transistor with Dr Radu Sporea, which led to a PhD studentship, the filing of a patent and commercialisation.
The theme of International Women in Engineering Day 2021 is Engineering Heroes. Who are yours?
There are too many to choose from. One of my heroes is mathematician and visionary, Ada Lovelace, who saw the capabilities of computing beyond numbers. Many people tried to prevent her from working, but they really couldn't stop her.
I also admire projects where women played a vital role in engineering. The women at Bletchley Park, Bell Labs, NASA, and particularly NASA's West Area Computers. All these women overcame challenges we'll never have to face.
What first got you interested in engineering?
During my MSc in Neuroscience, I learned about neural prosthetics. Unfortunately, opportunities in robotics required a STEM undergraduate degree. I vowed I'd do whatever it took to realise my dreams.
What I didn't envisage was that there were so many more fascinating areas of interest within electronics and my dreams changed.
"I'm now completing a PhD in semiconductor devices, which I refer to as 'Lego with physics'. It's beyond a dream come true."
Who have been the influential women in your career journey?
My mom. As a single parent of two, she worked full-time while raising children in the 1980s. Back then, divorced women were highly stigmatised. But she was determined to be a success.
Starting off as a programmer, she overcame the challenges of being a woman in IT and became a highly sought-after global IT consultant. Nothing stopped her. A few years ago, she shared a poem that kept her going: Max Ehrmann's Desiderata.
What challenges have you faced?
As a mature student, there was no financial support available. I wasn't able to apply for a student loan as I already held a degree. Had I not received financial support from my mom, I'd not be in the position I am today. I imagine there are women like me looking for a career change who face similar issues.
Has it been harder or easier to reach your goals as a woman?
It was easier. Not because I'm a woman, but because I chose a supportive institution where the lecturers are highly approachable. I've studied in other UK and international institutions, and I've never experienced such an amazing learning environment as Surrey.
What are the main barriers to women studying STEM subjects?
When I was younger, electronics sounded boring and I wouldn't have considered it. In fact, when I started my BEng I thought I'd die of boredom. But I was addicted to electronics after a week and I now wish I'd studied it sooner. Perhaps there's a lack of understanding and exposure at a young age of how amazing and fun engineering is.
How can we offer more support?
People need to understand how much fun they can have in electronics and other engineering disciplines.
"The feeling I have when I work is the same as when I was a child playing with toys. Who wouldn't want a career like that?"
For those that didn't excel at school, like myself, there are foundation years. I needed one and I'm grateful for the opportunities it unlocked.
What have been the highlights of your career so far?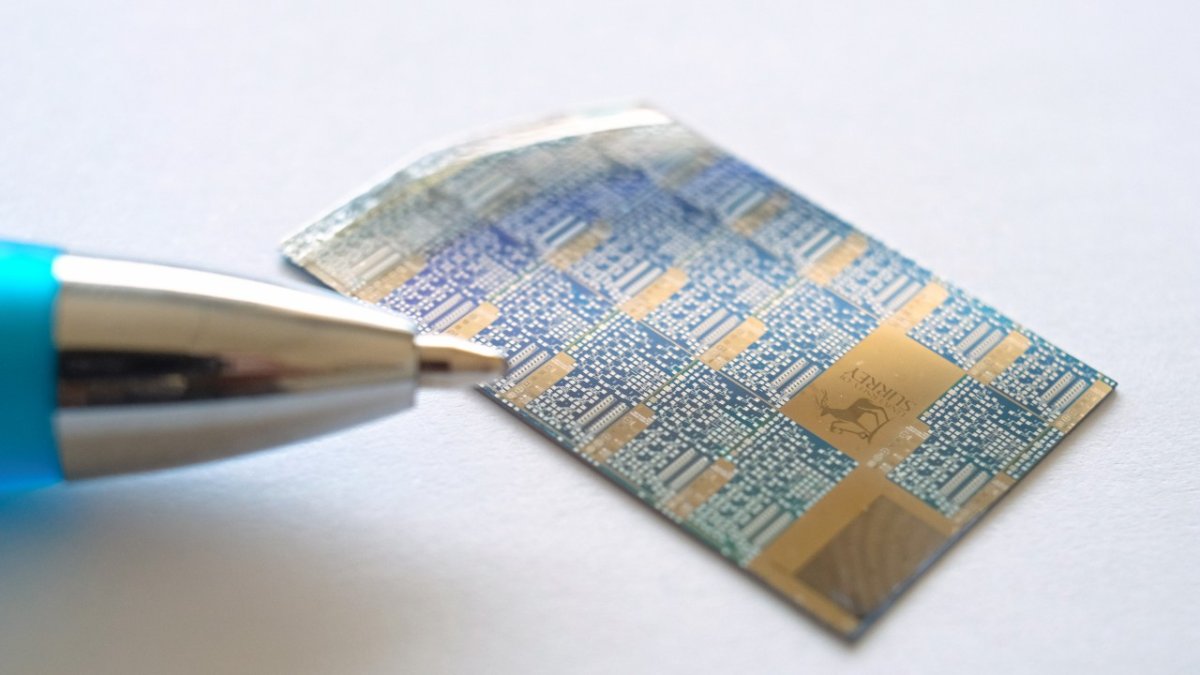 Inventing. Having the initial idea that led to the multimodal transistor has resulted in an incredible journey.
I'm now at a point where I can help create new technologies based on this device. We're working with several partners for developing sustainable, energy-efficient, low-cost sensing solutions for healthcare.
I'm fortunate to be in a position where I can genuinely make a difference with a new, enabling technology. I'm experiencing incredible joy at witnessing everything come together.
What would you like to achieve in your career going forward?
I'd like to continue doing what I'm doing now. Currently, I'm focused on continuing research on the multimodal transistor, as well as commercialisation. The device isn't a career in itself, but a strong launch project. It brings about opportunities to develop technology, innovate further and meet interesting collaborators within various research cultures.
What legacy do you hope to leave for the next generation of female engineers?
I think the next generation of female engineers already know how lucky they are! I'd like to aim to leave a legacy for the ones who haven't thought about engineering. I'd like children and young adults to be aware of what they might be missing if they don't consider engineering. Particularly electronics. The topics covered are so incredibly broad. There's something for everyone. Electronics is a truly versatile and fascinating discipline.
Learn more about studying in our Department of Electrical and Electronic Engineering and our Advanced Technology Institute.