---
news
Published:
01 September 2019
Eight steps for choosing the right university for you
With so many different universities available, it can be difficult to know which university is the right one for you. Follow our eight-step journey to choose your perfect university.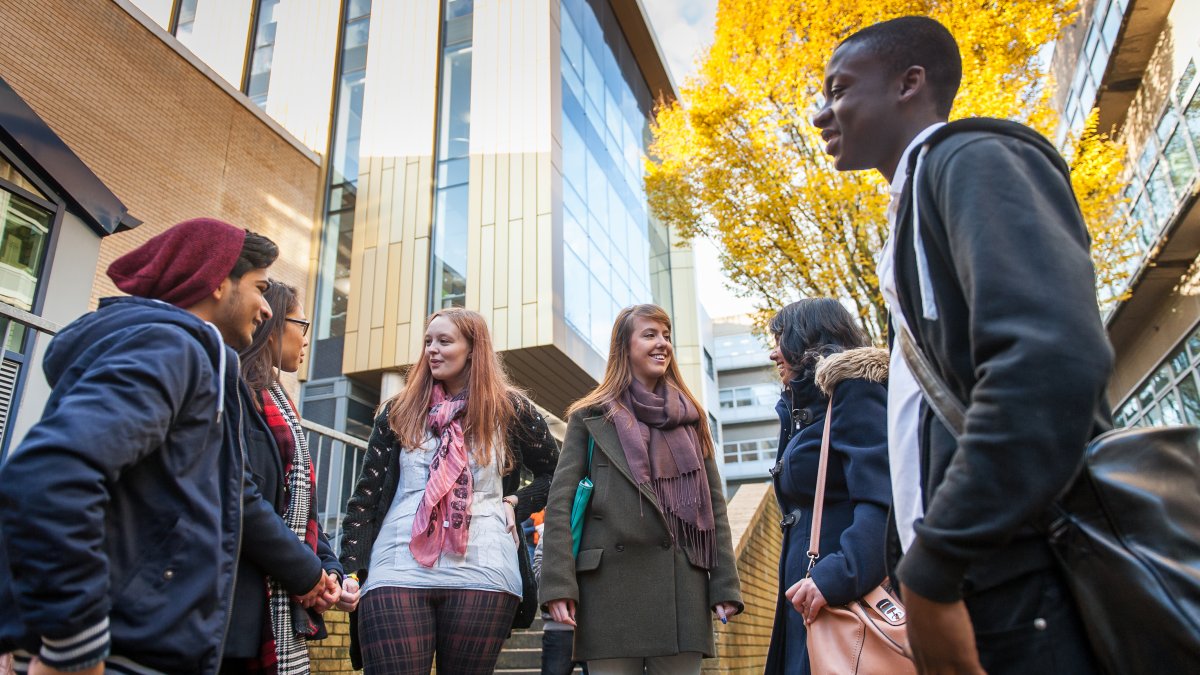 The road to university is exciting, but sometimes it can be hard to know where to begin. Deciding which university to attend is a huge decision and it can be easy to feel overwhelmed by all of the choices on offer. We've made things simple with our handy eight step guide below – read on to discover how to choose the right university for you.
1. Select your subject
First things first, you need to narrow down the subject (or subjects) you'd like to study.
If you've got your heart set on a particular career, that could help choose the subject for you. You might just need to do a bit of research on which subjects are most relevant to your chosen career.
It's completely OK if you haven't settled on a career yet – lots of people applying to university haven't! If that's the case, play to your strengths and pick something that you'll enjoy. A university degree normally takes at least three years, so choosing a subject that you're interested in that will continue to motivate you is important to succeeding at university.
2. Consider the location
Once you've thought about what subject you'd like to study, you can look at which universities offer that programme. UCAS lets you search by your chosen subject and is the best place to start.
Now's the time to think about where you want to live. It's important that you choose a university that has a location that works for you, as you'll be living there for at least three years!
It might be important to you to think about how easy it is to travel home or travel for placement opportunities. You might also want to think about whether you want to attend a campus or city university. Students at the University of Surrey like having everything in one place in our friendly and inclusive campus – but city universities are popular too.
"I loved the idea of being on a campus and being close to everything while at university (teaching buildings, places to eat, halls)."
3.  Compare the entry requirements with your expected grades
You should choose universities which have similar grade requirements to your expected grades to give yourself the best chance at being offered a place.
If you achieve higher or lower grades, it's possible to change your options later through clearing or adjustment, so thinking realistically (without underselling yourself) won't limit your options if your grades do change.
4.  Assess placement and work experience opportunities
Although you might not be thinking about gaining work experience right now, placements and work experience add a lot of value to your degree and many universities now offer placement years built-in to their degrees.
Choosing a university with a good placement programme and strong links in industry could have big benefits to your future career options.
At Surrey, we are renowned for our world-leading Professional Training placements and strong industry links, which contribute to our outstanding record for graduate employability.
5.  Find out about the University's facilities
When the library's open, what the sports offering is like, whether the lecture theatres and accommodation are what you're looking for. If there's something that's really important to you – like great sports facilities – make sure the university offers well-maintained facilities that meet your needs. You'll be spending a lot of time there so make sure you take a look at them before you apply!
"I attended an Open Day which allowed me to take a look at the facilities at the University and I was particularly pleased with the size and appearance of the Library, which was vast and very modern."
6.  Check out what support is available
Being a student is exciting and rewarding, but it can also be tough sometimes. Having a support network is important for making the most of university life and reaching your potential, so it's important to choose a university that you feel will support you. You can often find out what support services are on offer from a university's website.
At Surrey we offer learning support, mentoring services, financial advice and support, health and wellbeing services and careers support to ensure that our students feel fully supported.
7.  Trust your instincts
Your happiness is the most important factor when it comes to choosing a university. If you like the look of a specific programme or feel particularly at home at a university you visit, then that should be the deciding influence. To get the most out of your degree, you need to enjoy your university experience – so set other factors aside and make sure that you trust your instincts when making your final decision.
"Just being on campus gives you the sense that you could be a real student here and all sorts of thoughts run through your mind about life at university."
8.  Apply!
Once you've made your decision, the only thing left to do is apply. Read our top tips for writing a personal statement to discover how to make your university application stand out.
Find out more about the University of Surrey
Could the University of Surrey be the ideal university for you? Order a prospectus and attend an Open Day to help answer your questions and get a feel for what it's like here.
Explore our student profiles to discover more about life at Surrey and find out why students picked Surrey as their university of choice.