---
news
Five reasons to study computer science at Surrey
What makes our computer science degrees different and what's the secret behind our graduates' success? Here we reveal five reasons why you should choose the University of Surrey for your computer science degree.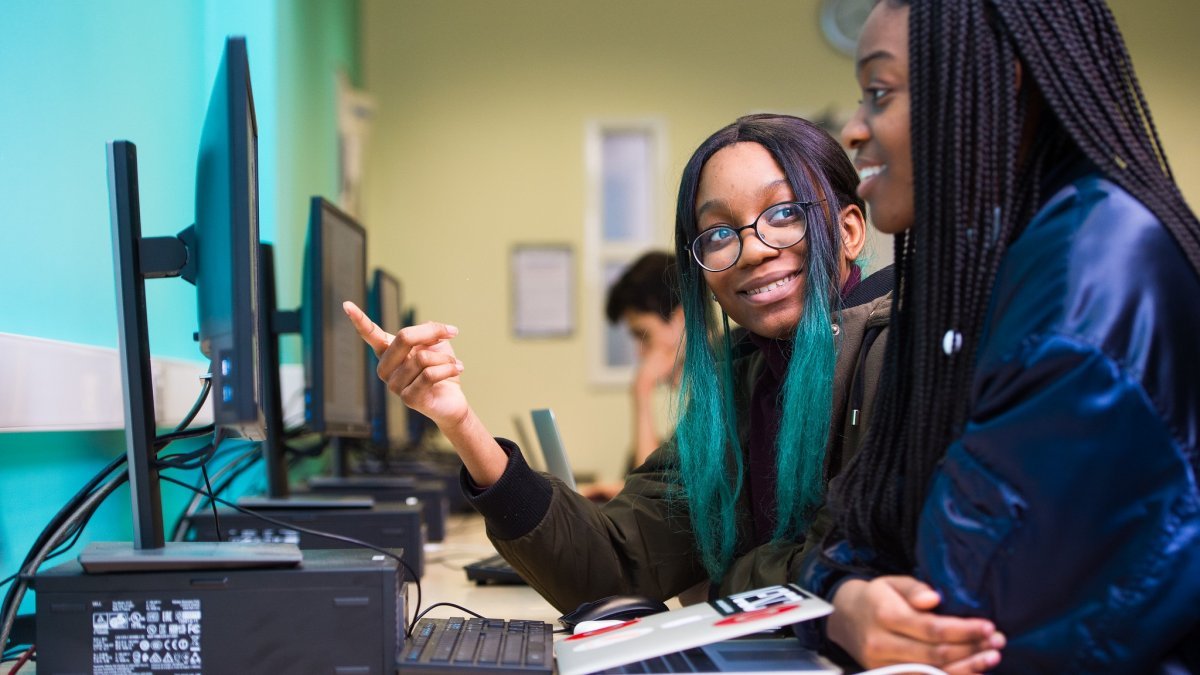 1. Fantastic work placement opportunities
Surrey won the award for 'Best University Placement Service' (over 750 placements) for the third year running in 2021. Over half of our computer science students take advantage of our renowned Professional Training placement programme which enables them to get a year's valuable work experience with a company like:
Sky TV
Sony Europe
IBM
Cisco Systems.
See student Balraj Panesar's placement experience in 5 pics at Accenture.
Read more about our students' placement experiences.
2. Teaching informed by research
Surrey is at the forefront of research in areas such as:
Cyber security – we're home to the Surrey Centre for Cyber Security, an Academic Centre of Excellence for Cyber Security Education and Research, recognised by the National Cyber Security Centre (part of GCHQ)
Distributed systems
Machine learning and AI
Computational neuroscience.
Our research directly informs our teaching, and you'll learn about it at first hand from the internationally-recognised academics who are leading the way in these fields.
3. Get involved outside your course
We encourage you to 'go the extra mile' and explore areas you find particularly fascinating. Many of our computer science students decide to do a summer internship at the University, which enables them to get involved in a research project, sometimes funded by industry or government.
There are also opportunities to take part in industry-sponsored hackathons and get involved in entrepreneurial activities. Read about how a group of our computer science undergraduates developed SafeKnight, an innovative app designed to improve student safety. 
4. Great job opportunities
Surrey has been named 'University of the Year for Graduate Employment' in the Times/Sunday Times Good University Guide 2022. On our computer science degrees students gain a combination of technical and professional skills that means they're in high demand across numerous sectors including technology, business, finance, transport, health and the games industry. Recent graduates are now in roles such as:
Cyber Security Engineer at Visa and Ericsson
Software Engineer at Amazon, Barclays, CGI, Expedia, IBM, Microsoft and Siemens
Data Analyst at Bloomberg and Sony
IT/Solutions Architect at Accenture, HSBC, Morgan Stanley and Roke.
Some of our students become successful entrepreneurs - sometimes setting up their own start-up companies straight after graduation. Companies co-founded by our computer science graduates include:
Others develop a strong interest in research and go on to a PhD at Surrey or another university in the UK or abroad, helping to shape the future of computer science and related disciplines.
5. Explore cutting-edge topics
At Surrey you'll learn about the latest developments in:
Artificial intelligence
'Internet of Things'
Mobile computing
Machine learning
Computer security and cryptography
Modern software engineering technologies
Distributed system and blockchain
Formal verification.
Discover our courses in computer science.