---
news
Remote sensing could encourage more sustainable farming
Surrey's civil and environmental engineers have successfully used satellite images to measure carbon content in soil – which could help to incentivise and reward farmers for implementing more sustainable practices.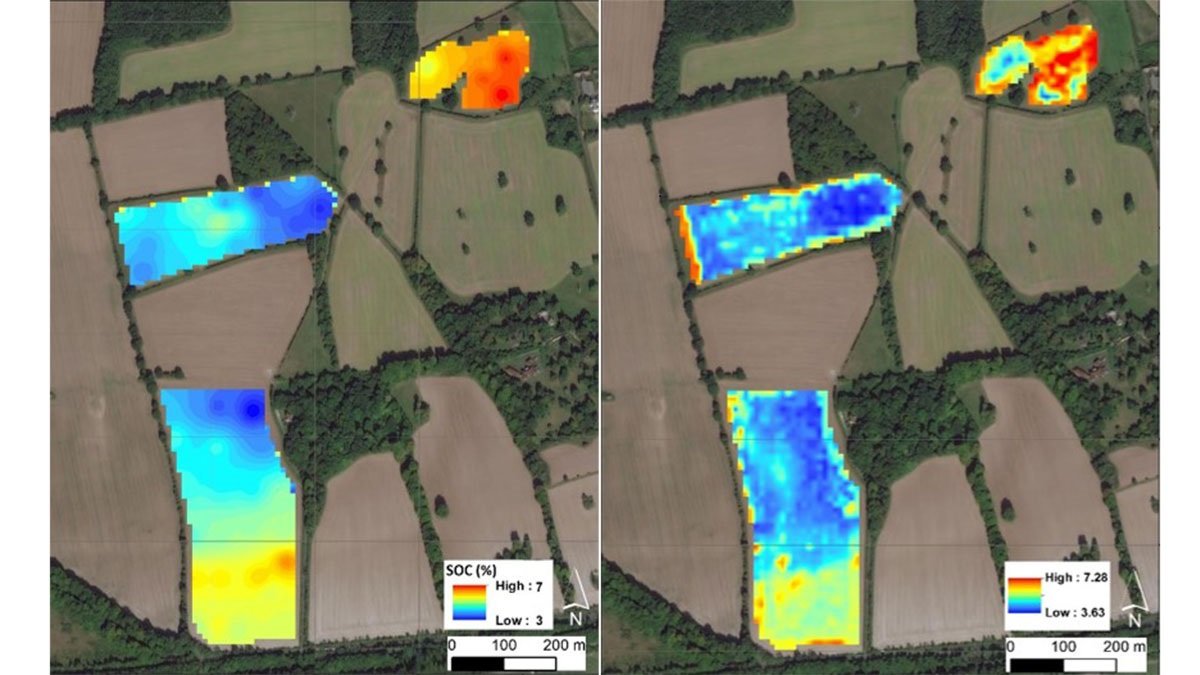 It's estimated that the implementation of generative farming practices could lead to 30 per cent of the carbon sequestration by nature-based solutions in the coming decades., but regular data needs to be collected in order for farmers to demonstrate that they are making a difference, and incentivised for their efforts.
While traditional monitoring involves taking soil samples which are analysed in a lab, Surrey's remote sensing experts in the Centre for Environmental Health and Engineering have developed a model that uses satellite images to measure and map organic carbon in the soil surface. In a recent trial of the model on fields near to the University, results showed a high degree of accuracy.
The project was funded by UKRI and Mantle Labs, a company specialist in earth observation and AI in agriculture.
Dr Marti-Cardona, Senior Lecturer in Earth Observation and Hydrology in the Department of Civil and Environmental Engineering, explains: "In the experiment we took 60 soil samples from 60 different locations which were analysed in the lab for organic carbon. These were then used for training and validating  a Machine Learning algorithm for estimating organic carbon in the soil using satellite images.  The model outperformed previous ones and showed clear potential for upscaling and commercial application. We are currently assessing it in different soil types and conditions.
"There are schemes to incentivise farmers to use carbon sequestration processes but the problem is that there hasn't previously been an easy and cost-effective way to monitor their effectiveness. Our method can overcome this obstacle and allow carbon monitoring over large areas."
Discover our courses in civil and environmental engineering.