---
press release
Surrey to lead air quality discussions at international workshop in Cairo
The University of Surrey will today (10 July 2018) be leading an international workshop to discuss how to improve air quality in Europe and the Middle-East at the American University in Cairo (AUC).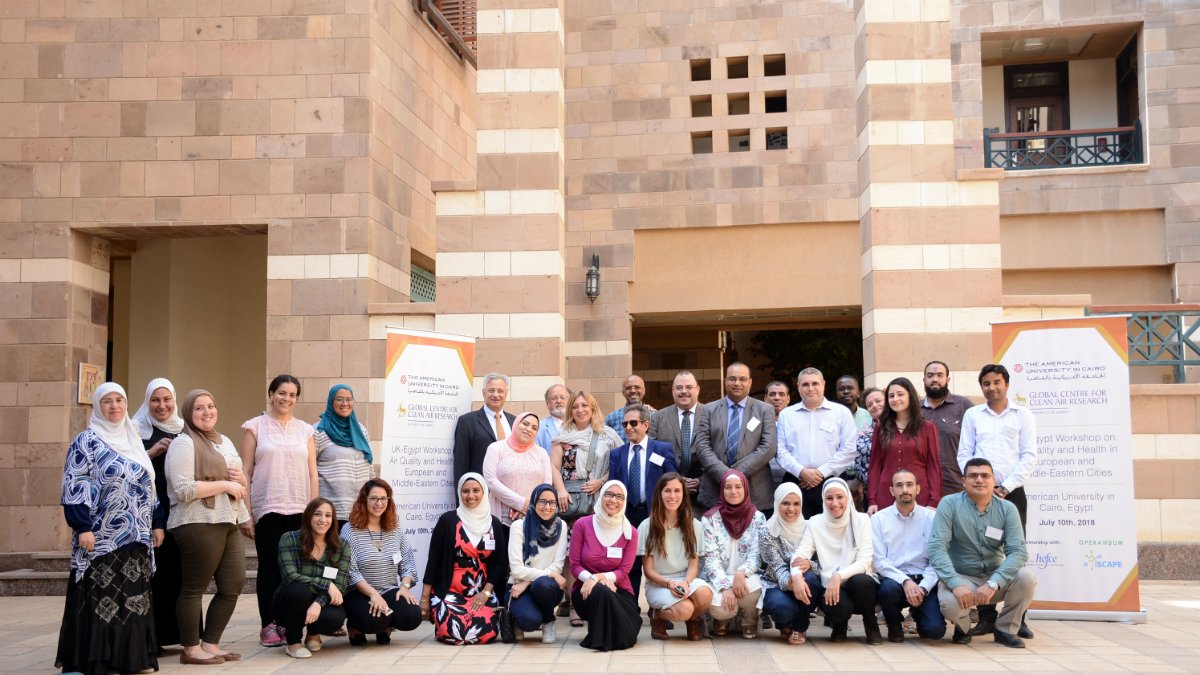 Air pollution in the Middle-East and North-Africa (MENA) accounts for around 4.5 per cent of global greenhouse emissions. Air pollution was a factor in over 120,000 deaths in the MENA region in 2013, resulting in seven per cent of total premature deaths and resulting in a loss of $9billion of labour income.
The UK-Egypt Workshop on Air Quality and Health in Middle Eastern and European Cities will discuss ways to share knowledge, research projects and raise awareness of the impact air pollution is having across cities in these regions.
The workshop is part of Higher Education Innovation Funding's project, RETINA (Reducing the Impact of Health and Climate Emissions in Megacity Cairo) and has been organised by Surrey's Global Centre for Clean Air Research (GCARE) and the Environmental Engineering Program at the AUC.
Professor Prashant Kumar, Founding Director of the GCARE at the University of Surrey, said: "At GCARE we have always been clear that it will take a global collaborative effort to eradicate climate change and improve air quality for all – especially across regions where air quality has become a real and present danger for citizens. This is a great opportunity for us to bring a diverse community together to share knowledge, spread awareness towards the opportunities of air pollution research between the European and Middle-Eastern countries. I believe that the workshop will serve as an excellent collaborative platform to enhance academic reach of European and Egyptian researchers to each other."
Dr Ahemd El-Gendy, Director of the Environmental Engineering Graduate Program and the local host from the American University in Cairo, said: "The air quality problem is a global issue due to its linkage with many public health problems. At the AUC, we are keen to contribute in solving global and national issues. In this regard, we are delighted to host this UK-Egypt workshop, which is part of our long-term collaborative efforts with the GCARE at the University of Surrey. It will bring together experts and academics in this field from Egypt and Europe aiming for fruitful discussion that could help in improving the air quality of our cities. We welcome all the participants and looking forward for the continuation of our successful collaboration."
...
Reference
Abbas, RA., Kumar, P., El-Gendy, A., 2018. An overview of monitoring and reduction strategies for health and climate change related emissions in the Middle East and North Africa Region. Atmospheric Environment 175, 33-43. Available from: https://doi.org/10.1016/j.atmosenv.2017.11.061
Media Contacts
---
External Communications and PR team
Phone: +44 (0)1483 684380 / 688914 / 684378
Email: mediarelations@surrey.ac.uk
Out of hours: +44 (0)7773 479911