---
news
Published:
28 October 2020
Surrey researchers secure £50,000 to develop wearable sensors to monitor vascular age
A team of Surrey researchers have secured £50,000 of UK Research and Innovation (UKRI) funding to develop a wearable sensor that can monitor vascular age, as part of the UK Government's ageing society Grand Challenge.
Credit: DragonImages / Getty Images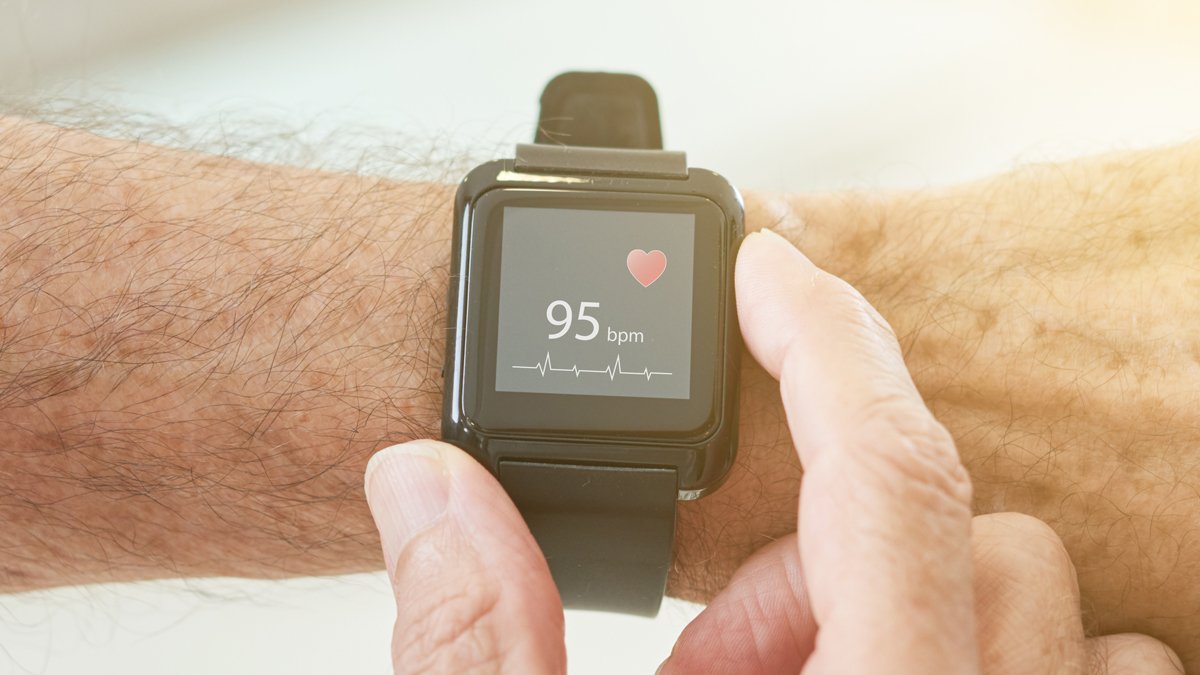 The issue
As human beings, we're living longer, thanks to advances in modern medicine and several other factors. As we get older, our arteries (the blood vessels that transport oxygen-rich blood around our bodies) get harder and blood flow becomes reduced, meaning we must work harder to pump blood around. This results in a higher blood pressure, which can cause damage to the lining of our arteries, leading to a host of healthcare issues, like heart attacks and strokes.
We can measure arterial stiffness from outside the body, as what's commonly known as pulse-wave velocity (PWV). This can be calculated by analysing the pulse, but this currently requires bulky and expensive equipment, typically found in hospitals. To better understand the impact of ageing on arterial stiffness and create interventions for this, we need to come up with a functional and scalable, everyday solution to monitoring PWV.
That's where our team at Surrey come in.
The project
The £50,000 Healthy Ageing Catalyst Award, granted by the UKRI Industrial Strategy Challenge Fund, will help facilitate a one-year research project that will be the first step towards creating a low-cost prototype device that can monitor PWV, in a novel way when worn, in collaboration with Surrey spin-out company, Surrey Sensors Ltd.
To meet the objectives of this first stage, researchers will create developmental sensing tools and will take measurements from people carrying out activities, like sitting, standing and walking. The setup will then be used to compare data from clinically-healthy individuals to those with vascular disease, and test individuals again to see if measurements are accurate and if data can be reproduced.
With these initial data, researchers will draft a prototype device which can then be tested in the next phase of the project, in addition to developing PWV software, compatible with current fitness wristbands. Additional funding from the Healthy Ageing Catalyst Award will be sought to help achieve these steps.
The multidisciplinary team will be led by Professor Christian Heiss (an expert in cardiovascular ageing physiology) and will bring together Professor Philip Aston (a mathematician with extensive knowledge of machine learning), Dr David Birch (Director of Research at Surrey Sensors Ltd.), Professor Simon Skene (Director of the Surrey Clinical Trials Unit and Clinical Research Facility) and Dr Radu Sporea (an electronic engineer with expertise in semiconductor devices).
The benefits
By monitoring vascular age on a widespread scale, we can predict long-term vascular health and will be able see if clinical interventions are effective, to help increase life expectancy and improve quality of life. This data will assist healthcare organisations, like the NHS, to optimise care for patients (particularly those with existing cardiovascular conditions) and move towards low-cost individualised medicine.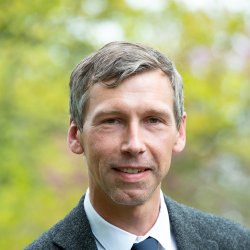 Professor Christian Heiss
Professor Christian Heiss commented:
"We all know that ageing is our ultimate challenge. Vascular ageing is a gradual process that is driven by many factors that differ between people and likely require different interventions to slow down. I hope that this device will allow everybody to see how much mileage we put on our blood vessels during everyday life, and more importantly, what gives them a break."
More about the UK's Grand Challenges
In 2017, the UK Government released its Industrial Strategy, which set out four Grand Challenges. One of these challenges looks to address our ageing society and seeks to harness the power of innovation to help meet the needs of elderly people. The overall aim is to: "Ensure that people can enjoy at least 5 extra healthy, independent years of life by 2035, while narrowing the gap between the experience of the richest and poorest." (UK Government, 2019)
To try to meet this objective, the Industrial Strategy Challenge Fund (ISCF) was born. £98 million of this fund was secured by the UKRI, to give out to organisations to develop and deliver products, services and business models, that will be adopted at scale to support our ageing population, as part of the ISCF Healthy Ageing Catalyst Award. This funding is provided on a step-by-step basis and dependent on the outcome of phase one research, additional funding can be awarded.
Featured Academics
---
Related content
---