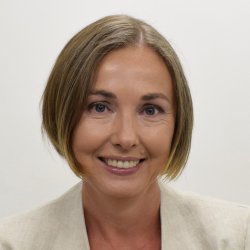 Dr Katarzyna Zdunczyk
---
Director of Internationalisation and Deputy Head of Postgraduate Programmes
PhD, MA, MBA, MEd
Biography
Biography
Dr Katarzyna Zdunczyk is Director of Internationalisation and Deputy Head of Postgraduate Programmes at Surrey Business School. She has previously worked at Newcastle University Business School (2004-2015), where she held several academic leadership roles, including Director of the DBA Programmes and MBA Director, and at UEL (2015-17), where she was Principal Lecturer and Postgraduate Programme Director. Prior to joining academia, Katarzyna worked as a management consultant advising multinational corporations investing in Poland during the transition period from centrally-planned to market economy.
Katarzyna holds a PhD in Organisation Studies from Newcastle University and has also been awarded a MEd in English Philology from Gdansk University, a MBA degree from Warsaw University of Technology, and a MA in Business Research Methods from Durham University.
Her teaching expertise is in the area of organization studies, management consulting, and research methods. She specializes in teaching MBA and Executive Education courses that create opportunities for applying imaginative and rigorous academic thinking to relevant practical problems and situations, e.g. through applied research and consulting projects. Her research interests include the study of power and change in institutional fields and practice-based studies of knowledge and learning.