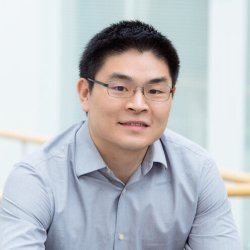 Biography
Nan Xiong joined Surrey Business School as a Lecturer (Assistant Professor) of Finance in 2018. Prior to his appointment at Surrey, he was Assistant Professor of Finance at Shanghai Advanced Institute of Finance in Shanghai Jiao Tong University. Nan graduated from Fudan University with a BSc degree in Mathematics. Nan continued his studies at Tepper School of Business, Carnegie Mellon University, where he earned an MSc degree in Industrial Administration and completed his PhD in the area of Corporate Finance.
Research
Research interests
Private companies; Merger and acquisitions; Board of directors; Structural estimation; Investment
Research collaborations
Carnegie Mellon University, University of Toronto, IESE Business School, Aalto University, HEC Lausanne, Georgia State University, Keck Graduate Institute, The Chinese University of Hong Kong Shenzhen, Queen's University
My publications
Publications
Andrey Golubov and Nan Xiong
(2020).
Post-acquisition performance of private acquirers, Journal of Corporate Finance