Mitigating N2O emission from wastewater treatment processes
Overview
Wastewater industry confronts challenges to meet net zero by 2030 in advance of UK's 2050 goal. There is a need for urgent action to mitigate greenhouse gas (GHG) mission. Nitrous oxide (N2O) contributes largely to total GHG emission in wastewater treatment processes, produced by multiple microorganisms and fluctuates in the dynamic reactor environment. We propose a combination of interdisciplinary methods - analytical chemistry, molecular biology, and AI-assisted computer modelling - to develop a reliable and robust toolkit to address the two challenges above. This toolkit will have the potential for practical application to existing and future full-scale wastewater treatment systems for N2O emission control. 
Funding amount
£99,627
Team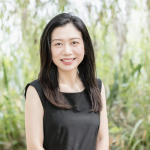 Biography
Dr Bing Guo is Senior Lecturer at the Department of Civil and Environmental Engineering, School of Sustainablity, Civil and Environmental Engineering, and Institute for Sustainability fellow and Programme Lead on Water Innovation and Sustainability.
She joined the University of Surrey as a Lecturer (Assistant Professor) in Civil and Environmental Engineering in 2020. She received her PhD and MEng in Civil Engineering from McGill University, Canada, and BEng in Environmental Engineering from Beijing Normal University, China.
Prior to joining Surrey, she was awarded the Quebec Postdoctoral Research B3X scholarship in 2019 as a joint postdoctoral fellow at the University of Alberta, Canada and Delft University of Technology, Netherlands.
Her research interests include microbial ecology modelling (immigration theory, microbial interactions and networks), environmental biotechnology for waste to energy and wastewater treatment (anaerobic digestion, anammox, symbiotic biofilms), antimicrobial resistance (AMR) in environment, using omics and bioinformatics tools.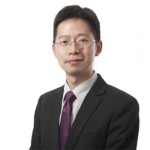 Professor Tao Chen
Professor in Chemical Engineering; Associate Dean (International)
Biography
I am a computational and data scientist, working on digital technologies for chemical engineering applications. These include computer modelling of chemical processes using multiscale mechanisms and machine learning, as well as model-based chemical product design and process optimisation. Hence my work can be broadly viewed as 'Digital Chemical Engineering'.
Our activities cut across both methodological research (new computational and systems engineering methods) and applications. We have used computational approaches to help address product design and process operation challenges in areas of pharmaceuticals, healthcare, cosmetics, food, agrochemicals, water processing, steelmaking, amongst others, partnering with industry through collaborative research and R&D consultancy. I currently lead a group of 8 doctoral and 2 postdoctoral researchers. I have been teaching small (ca. 10 students) and large (270+) classes, at both undergraduate and postgraduate levels.
I hold the title of Professor of Digital Chemical Engineering. I trained as a control engineer with BEng (2000) and MEng (2002) degrees both from Department of Automation, Tsinghua University, China, and PhD (Chemical Engineering / Process Systems Engineering) from Newcastle University in 2006, UK. Prior to joining University of Surrey in 2011 as Lecturer, I worked as Research Associate at Newcastle University (2006-2007), then Assistant Professor at Nanyang Technological University, Singapore (2008-2010).
Our current projects are mainly on two fronts:
Skin absorption: computational modelling of skin penetration pathways, topical product formulations, chemical and physical means to improve skin penetration, measurement methods, and risk assessment due to skin exposure to contaminants.
Process operation resilience: fault diagnosis / predictive maintenance, control and optimisation for resilience, integration of machine learning with mechanistic modelling, with applications to biologics production, controlled environment agriculture, radiotherapy and other processes.
As an application-driven computational scientist, I am always keen to explore new fronts under the banner of Digital Chemical Engineering.
Research themes
Find out more about our research at Surrey: