Young consumers' attitudes and behaviour towards sustainable and healthy eating
Summary
Currently, food, nutrition and health policy makers are poised with two pertinent issues more than any other: obesity and climate change. This research aims to investigate young consumers' attitudes and behaviour towards sustainable and healthy eating by applying a multidisciplinary approach, taking into account economical, marketing, public health and environmental related issues.
In order to achieve this goal, consumers' reactions on interactive tailored informational messages about sustainable from social, environmental and economical point of view, as well as healthy eating behaviour in a group of Polish young adults will be investigated. 
Funder
Team
University of Surrey researcher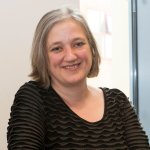 Professor Monique Raats
Professor; Director of the Food, Consumer Behaviour and Health Research Centre
Biography
I previously worked at the Institute of Food Research, Health Education Authority and University of Oxford. My expertise is in the area of public health and behavioural nutrition research, gained on a variety of projects. My research is wide ranging both in terms of topics covered (e.g. food choice, policy development, food safety) and methodologies used (e.g. qualitative, quantitative, stakeholder consultation). I have also been involved in the evaluation of health promotion programmes and developing tools for use in nutrition education.
Since my arrival in 2000, I have played an instrumental role in the success of the University of Surrey's Food, Consumer Behaviour and Health Research Centre, securing over £5.4M of research funding, of which over £3.3M as PI. With a start-up investment of £250K in 2000, the centre has brought over £7.1M into the University.
To date I have published over 125 refereed papers, numerous non-refereed publications including 20 book chapters and have edited two booksand edited two books ("The Psychology of Food Choice" (2006) and "Food for the Ag(e)ing Population" (1st edition 2009; 2nd edition 2016).
From 2011 until June 2018 I was a member of UK's Scientific Advisory Committee on Nutrition (SACN) and also a member of the Subgroup on Maternal and Child Nutrition (SMCN) from 2012 until June 2018.
I am one of the founding members, member of the Board of Directors (2001-2006) and was secretary (2004-2006) of the International Society of Behavioral Nutrition and Physical Activity. The society was set up to combine interests in diet and physical activity; and to stimulate, promote and advocate innovative research and policy in the area. The society now plays an important role in fostering excellence in research in this field through its annual meetings and journal called the International Journal of Behavioral Nutrition and Physical Activity.
Research groups and centres
Our research is supported by research groups and centres of excellence.
Research themes
Find out more about our research at Surrey: