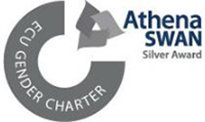 Section of sleep
Learn more about research in the Section of Sleep, which focuses on the mechanisms and functions of sleep in humans and animals. We have a particular emphasis on interaction between sleep and circadian rhythms.
Our research
We employ genetic, molecular, cellular, neurophysiological, pharmacological and mathematical modelling approaches to understand the contribution of sleep and circadian rhythms to the brain and body in health and disease.
Surrey Sleep Research Centre (SSRC)
The Surrey Sleep Research Centre (SSRC) has twelve fully equipped EEG sleep and circadian rhythm research laboratories for human studies and ambulatory sleep EEG recording systems, and can record EEG sleep and circadian rhythms in up to 24 mice simultaneously.
Meet the team
Section lead