Selected publications
Our groundbreaking sleep studies are published in high-impact academic journals.
Main page references
Revell VL, della Monica C, Mendis J, Hassanin H, Halter RJ, Chaplan SR, Dijk DJ. Effects of the selective orexin-2 receptor antagonist JNJ-48816274 on sleep initiated in the circadian wake maintenance zone: a randomised trial. Neuropsychopharmacology. 2021 Oct 9. doi: 10.1038/s41386-021-01175-3. Epub ahead of print. PMID: 34628482.
Brown TM, Thapan K, Arendt J, Revell VL, Skene DJ. S-cone contribution to the acute melatonin suppression response in humans. J Pineal Res. 2021 Aug;71(1):e12719. doi: 10.1111/jpi.12719. Epub 2021 May 6. PMID: 33512714.
Bonmati-Carrion MA, Revell VL, Cook TJ, Welch TRE, Rol MA, Skene DJ, Madrid JA. Living Without Temporal Cues: A Case Study. Front Physiol. 2020 Feb 7;11:11. doi: 10.3389/fphys.2020.00011. PMID: 32116739; PMCID: PMC7020909.
Honma A, Revell VL, Gunn PJ, Davies SK, Middleton B, Raynaud FI, Skene DJ. Effect of acute total sleep deprivation on plasma melatonin, cortisol and metabolite rhythms in females. Eur J Neurosci. 2020 Jan;51(1):366-378. doi: 10.1111/ejn.14411. Epub 2019 May 2. PMID: 30929284; PMCID: PMC7027445.
Khodasevich D, Tsui S, Keung D, Skene DJ, Revell V, Martinez ME. Characterizing the modern light environment and its influence on circadian rhythms. Proc Biol Sci. 2021 Jul 28;288(1955):20210721. doi: 10.1098/rspb.2021.0721. Epub 2021 Jul 21. PMID: 34284625; PMCID: PMC8292753.
Muto V, Koshmanova E, Ghaemmaghami P, Jaspar M, Meyer C, Elansary M, Van Egroo M, Chylinski D, Berthomier C, Brandewinder M, Mouraux C, Schmidt C, Hammad G, Coppieters W, Ahariz N, Degueldre C, Luxen A, Salmon E, Phillips C, Archer SN, Yengo L, Byrne E, Collette F, Georges M, Dijk DJ, Maquet P, Visscher PM, Vandewalle G. Alzheimer's disease genetic risk and sleep phenotypes in healthy young men: association with more slow waves and daytime sleepiness. Sleep. 2021 Jan 21;44(1):zsaa137. doi: 10.1093/sleep/zsaa137. Erratum in: Sleep. 2021 May 14;44(5): PMID: 32671396.
Panjeh S, Pompeia S, Archer SN, Pedrazzoli M, von Schantz M, Cogo-Moreira H. What are we measuring with the morningness-eveningness questionnaire? Exploratory factor analysis across four samples from two countries. Chronobiol Int. 2021 Feb;38(2):234-247. doi: 10.1080/07420528.2020.1815758. Epub 2020 Sep 29. PMID: 32993374.
Van der Veen DR, Laing EE, Bae SE, Johnston JD, Dijk DJ, Archer SN. A Topological Cluster of Differentially Regulated Genes in Mice Lacking PER3. Front Mol Neurosci. 2020 Feb 13;13:15. doi: 10.3389/fnmol.2020.00015. PMID: 32116548; PMCID: PMC7031657.
Magee M, Sletten TL, Murray JM, Gordon CJ, Lovato N, Bartlett DJ, Kennaway DJ, Lockley SW, Lack LC, Grunstein RR, Archer SN, Rajaratnam SMW; Delayed Sleep on Melatonin (DelSoM) Study Group. A PERIOD3 variable number tandem repeat polymorphism modulates melatonin treatment response in delayed sleep-wake phase disorder. J Pineal Res. 2020 Nov;69(4):e12684. doi: 10.1111/jpi.12684. Epub 2020 Sep 16. PMID: 32682347.
Laing EE, Möller-Levet CS, Dijk DJ, Archer SN. Identifying and validating blood mRNA biomarkers for acute and chronic insufficient sleep in humans: a machine learning approach. Sleep. 2019 Jan 1;42(1):zsy186. doi: 10.1093/sleep/zsy186. Erratum in: Sleep. 2020 Jun 15;43(6): PMID: 30247731; PMCID: PMC6335875.
Christou S, Wehrens SMT, Isherwood C, Möller-Levet CS, Wu H, Revell VL, Bucca G, Skene DJ, Laing EE, Archer SN, Johnston JD. Circadian regulation in human white adipose tissue revealed by transcriptome and metabolic network analysis. Sci Rep. 2019 Feb 25;9(1):2641. doi: 10.1038/s41598-019-39668-3. PMID: 30804433; PMCID: PMC6389935.
Peyrache A, Seibt J. A mechanism for learning with sleep spindles. Philos Trans R Soc Lond B Biol Sci. 2020 May 25;375(1799):20190230. doi: 10.1098/rstb.2019.0230. Epub 2020 Apr 6. PMID: 32248788; PMCID: PMC7209910.
Seibt J, Frank MG. Primed to Sleep: The Dynamics of Synaptic Plasticity Across Brain States. Front Syst Neurosci. 2019 Feb 1;13:2. doi: 10.3389/fnsys.2019.00002. PMID: 30774586; PMCID: PMC6367653.
Sigl-Glöckner J, Seibt J. Peeking into the sleeping brain: Using in vivo imaging in rodents to understand the relationship between sleep and cognition. J Neurosci Methods. 2019 Mar 15;316:71-82. doi: 10.1016/j.jneumeth.2018.09.011. Epub 2018 Sep 9. PMID: 30208306; PMCID: PMC6390172.
Seibt J, Richard CJ, Sigl-Glöckner J, Takahashi N, Kaplan DI, Doron G, de Limoges D, Bocklisch C, Larkum ME. Cortical dendritic activity correlates with spindle-rich oscillations during sleep in rodents. Nat Commun. 2017 Sep 25;8(1):684. doi: 10.1038/s41467-017-00735-w. Erratum in: Nat Commun. 2017 Nov 23;8(1):1838. PMID: 28947770; PMCID: PMC5612962.
Landrigan CP, Rahman SA, Sullivan JP, Vittinghoff E, Barger LK, Sanderson AL, Wright KP Jr, O'Brien CS, Qadri S, St Hilaire MA, Halbower AC, Segar JL, McGuire JK, Vitiello MV, de la Iglesia HO, Poynter SE, Yu PL, Zee PC, Lockley SW, Stone KL, Czeisler CA; ROSTERS Study Group. Effect on Patient Safety of a Resident Physician Schedule without 24-Hour Shifts. N Engl J Med. 2020 Jun 25;382(26):2514-2523. doi: 10.1056/NEJMoa1900669. PMID: 32579812; PMCID: PMC7405505.
Chen Y, Broman AT, Priest G, Landrigan CP, Rahman SA, Lockley SW. The Effect of Blue-Enriched Lighting on Medical Error Rate in a University Hospital ICU. Jt Comm J Qual Patient Saf. 2021 Mar;47(3):165-175. doi: 10.1016/j.jcjq.2020.11.007. Epub 2020 Nov 16. PMID: 33341396.
Grant LK, Kent BA, Mayer MD, Stickgold R, Lockley SW, Rahman SA. Daytime Exposure to Short Wavelength-Enriched Light Improves Cognitive Performance in Sleep-Restricted College-Aged Adults. Front Neurol. 2021 Feb 22;12:624217. doi: 10.3389/fneur.2021.624217. PMID: 33692742; PMCID: PMC7937889.
Rahman SA, Sullivan JP, Barger LK, St Hilaire MA, O'Brien CS, Stone KL, Phillips AJK, Klerman EB, Qadri S, Wright KP Jr, Halbower AC, Segar JL, McGuire JK, Vitiello MV, de la Iglesia HO, Poynter SE, Yu PL, Sanderson AL, Zee PC, Landrigan CP, Czeisler CA, Lockley SW; ROSTERS STUDY GROUP. Extended Work Shifts and Neurobehavioral Performance in Resident-Physicians. Pediatrics. 2021 Mar;147(3):e2020009936. doi: 10.1542/peds.2020-009936. Epub 2021 Feb 22. PMID: 33619044; PMCID: PMC7919117.
Grant LK, St Hilaire MA, Brainard GC, Czeisler CA, Lockley SW, Rahman SA. Endogenous circadian regulation and phase resetting of clinical metabolic biomarkers. J Pineal Res. 2021 Jun 12:e12752. doi: 10.1111/jpi.12752. PMID: 34118084.

Discover our research
Our research contributes to the understanding of how circadian rhythmicity, light, ageing, chronic stress, and hypnotics impact our sleep physiology and sleep quality.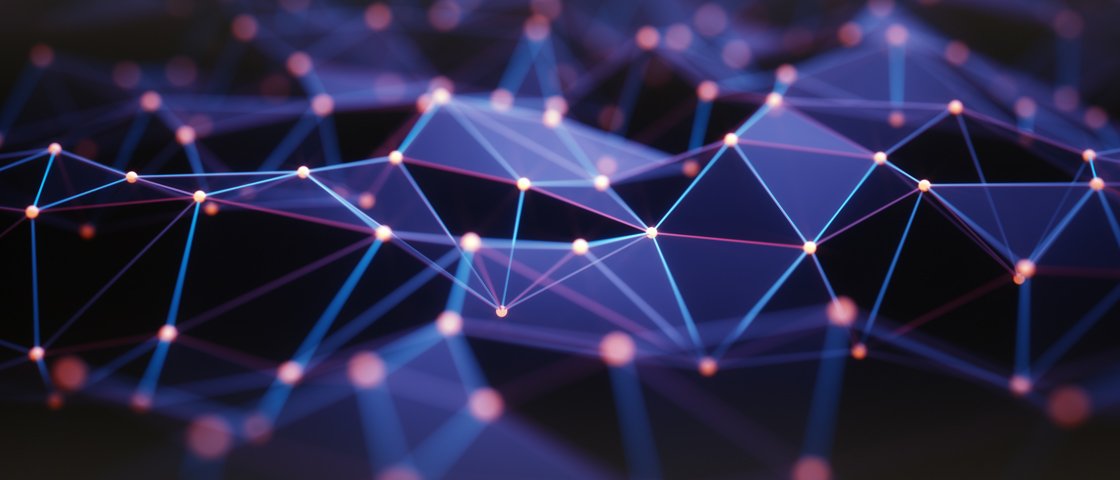 You may be interested in...