Surrey 2023 Conference
University of Surrey, UK, 5 - 7 July 2023
Under the theme of "Bringing Hospitality, Tourism, Transport and Events Back for Good", the Surrey 2023 Conference will bring together researchers, educators, students, practitioners and policymakers to share visions, expertise, experiences and best practices in hospitality, tourism, transport and events to create an action framework for building a more responsible and resilient industry.
Contact conference administrator
Conference registration now closed
Registration for the Surrey 2023 conference is now closed.
Programme information can be found on these webpages.
3MT Competition and PhD Research Clinics: 4 July, 9am - 12 noon (included in student delegate fee)
The Guildford Story (a guided walking tour): 4 July, 2pm - 3pm, £5 donation
Chawton House (a coach trip and lunch): 4 July, 12:15pm - 5:15pm, £60.
Parallel sessions
Each day we'll be running sessions in parallel to each other for you to pick from. If you would like to give feedback on a presentation please complete the feedback form.
Poster presentations
Each day we'll be running poster presentation sessions for you to view.
Keynote speakers and panellists
Consensus sessions: The Surrey good bucket list
The consensus sessions have two main aims. Firstly, to reflect on and bring together the diverse but often fragmented strands of discussion across the conference. Secondly, to try and build a consensus around a future vision of the sector, and the means to achieve 'back for good'.
Consensus does not necessarily mean agreeing on a single narrative but is more likely to involve identifying broad overall aims and a number of means of achieving these. These may be complementary but it is also important to recognize when they are in conflict. Each consensus panel will mainly focus on a specific theme but the panelists and all participants are also encouraged to make links between the three main conference topics, as well as to other issues beyond these. We can expect that recognition and understanding of these links will build cumulatively across the three days.
The panelists will both reflect and lead our thinking about consensus. They will give a collective voice to what has been argued and contested, whether in presentations, the abstracts or discussions in and around the meeting. They will also provide leadership not only in teasing out shared goals and visions but also in identifying key absences or the significant gaps which have not been addressed. The building of bridges between tourism, hospitality, events and other subject areas will be important in this, as will the bridging of academia and policy/practice.
If you have an agenda item to add to the list prior to the conference, you may start contributing to the discussion on our Padlet below. 
Consensus chair
Discussants for consensus day 1: People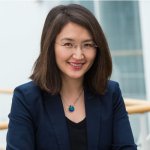 Professor of Human Resource Management; Director of Future of Work Research Centre
Discussants for consensus day 2: The environment
Discussants for consensus day 3: Technology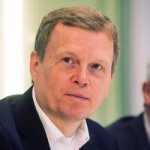 Director of Innovation and Partnerships at the Surrey Institute for People-Centred AI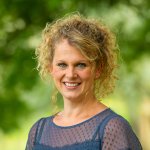 Senior Lecturer in Tourism, Acting Director of Centre for Digital Transformation in the Visitor Economy
For presenters
For stand-up presentation
Please prepare a 15-minute presentation using PowerPoint. The presentation will be followed by 2-3 minutes of discussions with the audience. We strongly encourage you to save a copy of your presentation on your email and a USB. We will have volunteers in the presentation rooms to support.
For poster presentation
Please bring a printed copy of your poster to the conference. On the day of your poster presentation, please hand it to the volunteers at the registration desk at the start of the day. Our volunteers will help put up your posters. The size of the poster should be A1 size, portrait orientation. A1 size measures 59.4 x 84.1 cm or 23.4 x 33.1 inches.
Three Minute Thesis (3MT®) competition and PhD research clinics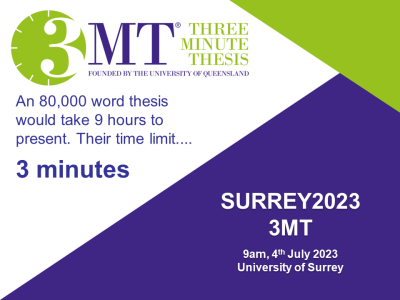 We welcome student delegates to submit an entry for Three Minute Thesis (3MT®) Competition and PhD research clinics, to be organised on Tuesday 4 July, 2023 from 9am - 12 noon. Please contact Dr Jason Chen for submission details and refer to the Pre-Conference Programme. 
The Three Minute Thesis® competition is developed by The University of Queensland, one of our Tripartite partners. 3MT cultivates students' academic, presentation, and research communication skills. The competition supports students capacity to effectively explain their research in three minutes, in a language appropriate to a non-specialist audience.
3MT rules
A single static PowerPoint slide is permitted. No slide transitions, animations or 'movement' of any description are allowed. The slide is to be presented from the beginning of the oration
No additional electronic media (e.g. sound and video files) are permitted
No additional props (e.g. costumes, musical instruments, laboratory equipment) are permitted
Presentations are limited to 3 minutes maximum and competitors exceeding 3 minutes are disqualified
Presentations are to be spoken word (e.g. no poems, raps or songs)
Presentations are to commence from the stage
Presentations are considered to have commenced when a presenter starts their presentation through either movement or speech
The decision of the adjudicating panel is final.
The David Airey Award for Best Contribution in Tourism
We are delighted to introduce The David Airey Award for Best Contribution in Tourism at the Surrey 2023 Conference. Honouring the signifcant contribution of Professor David Airey to the University of Surrey and to education and research in tourism and hospitality, this award is to recognise an outstanding contribution in the extended abstract category.
Fast track publication opportunity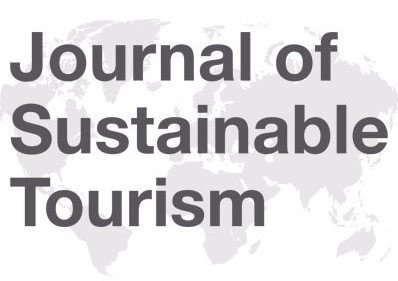 Editors from the Journal of Sustainable Tourism will review the abstracts submitted to the conference, and will provide advice to early career researchers as to the readiness to publish of the work presented.
The authors of the top 10 abstracts will be invited to submit their papers to JoST with a fast-track process.
Our commitment to sustainabilty
Sustainability statement
The School of Hospitality and Tourism Management at the University of Surrey are committed to becoming a Net Zero University by 2030 and already has policies in place to keep waste and carbon emissions to a minimum.
Reducing waste
All University of Surrey catering outlets aim to minimise packaging and where possible utilise compostable materials. 
We will not be printing conference programmes and printing in general will be kept to a minimum. All conference details will be available on the website.
Decarbonisation
The Surrey 2023 Conference will implement a decarbonisation plan by covering up to 50 per cent of carbon offset cost for all international delegates travelling to Surrey by air.
About Guildford
Guildford town centre is a 10-minute walk from the University of Surrey and offers a wide range of things to do and see. The town caters for all ages with over 100 places to eat and drink, three shopping centres filled with a number of retailers, three theatres and a cinema.
Shopping
Guildford has three shopping centres: The Friary, White Lion Walk, and Tunsgate Quarter. The Friary Guildford is the most popular place for people to shop and has a reputation of being one of the best shopping centres in Surrey. White Lion walk joins North Street from The Friary to the cobbled High Street and offers a number of shops as you walk through. Finally, Tunsgate Quater is a modern shopping centre which offers a number of high-end retailers and restaurants.
Food and drink
Guildford offers a large number of pubs in the area which cater for everyone, whether you're a fan of local ales, gin, whisky or live music.
Walks, parks and history
You can take a walk down the beautiful Chapel Street and take a look at the Castle which dates back to 1300 or explore a number of parks and walks which Guildford has to offer.
Guildford is home to some of Surrey's best countryside and a number of parks have been awarded the Green Flag Award, which has been set up to recognise the best parks and green spaces in the country.
Conference organising committee
Conference administrator