Surrey 2023 Conference
University of Surrey, UK, 5 - 7 July 2023
Under the theme of "Bringing Hospitality, Tourism, Transport and Events Back for Good", the Surrey 2023 Conference will bring together researchers, educators, students, practitioners and policymakers to share visions, expertise, experiences and best practices in hospitality, tourism, transport and events to create an action framework for building a more responsible and resilient industry.
Contact conference administrator
Parallel sessions
Each day we'll be running sessions in parallel to each other for you to pick from.
Poster presentations
Each day we'll be running poster presentation sessions for you to view.
Consensus sessions: The Surrey good bucket list
At the conclusion of the conference, we aim to produce The Surrey Good Bucket List, a list of goals and accomplishments that we set to achieve in the next 5-10 years, along with guiding principles for what constitutes good for hospitality, tourism, transport and events. To optimise the impact of the conference, the consensus will be developed into academic papers and policy briefs.  
All participants will be invited to review with the discussants emerging topics/agenda from the plenary and parallel sessions and identify critical areas still missing from the discussions.  
If you have an agenda item to add to the list prior to the conference, you may start contributing to the discussion on our Padlet below. 
Consensus chair
Discussants for consensus day 1: People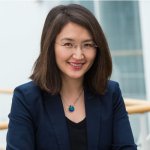 Professor of Human Resource Management; Director of Future of Work Research Centre
Discussants for consensus day 2: The environment
Discussants for consensus day 3: Technology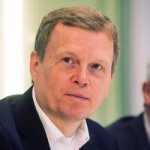 Director of Innovation and Partnerships at the Surrey Institute for People-Centred AI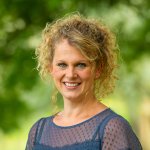 Senior Lecturer in Tourism, Acting Director of Centre for Digital Transformation in the Visitor Economy
Our commitment to sustainabilty
Sustainability statement
The School of Hospitality and Tourism Management at the University of Surrey are committed to becoming a Net Zero University by 2030 and already has policies in place to keep waste and carbon emissions to a minimum.
Reducing waste
All University of Surrey catering outlets aim to minimise packaging and where possible utilise compostable materials. 
We will not be printing conference programmes and printing in general will be kept to a minimum. All conference details will be available on the website.
Decarbonisation
The Surrey 2023 Conference will implement a decarbonisation plan by covering up to 50 per cent of carbon offset cost for all international delegates travelling to Surrey by air.
Other accommodation options
Guildford has a number of hotels in the area which are within walking distance of the train station and close to the town centre. A number of bed and breakfasts and Airbnbs can also be found in Guildford and across Surrey.
Conference organising committee
Conference administrator