Undergraduate courses
Our courses in hospitality, events, tourism and transport combine a fresh, dynamic outlook with a leading international reputation.
Rankings
Top 10
Top 10 in the UK for hospitality, leisure and tourism in The Times and Sunday Times Good University Guide 2021.
Outstanding teaching

Based on the evidence available, the Teaching Excellence Framework (TEF) Panel judged that the University of Surrey delivers consistently outstanding teaching, learning and outcomes for its students. It is of the highest quality found in the UK.
Graduate outcomes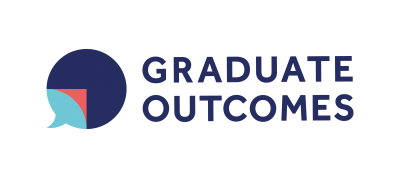 The Graduate Outcomes survey 2020 found that 96% of Surrey undergraduates are in work or further education.*
This is the largest survey of employment and further study outcomes for UK graduates.
*UK domiciled graduates of full-time, undergraduate qualifications, in full-time employment, from higher education institutions.
What our students say
Read our student profiles to discover first-hand what it's like to study with us.
Professional Training placements
All of our undergraduate courses offer an optional Professional Training placement, which involves taking time out of studying to work in industry. You can do a placement here in the UK or you have the option to do your placement abroad.
Recognised as the Best University Placement Service (Over 500 Placements) at the National Undergraduate Employability (NUE) Awards 2020; we will support you with your application and ensure you are gaining the experience you need in a supportive environment.
Recent students have worked for a host of organisations and companies, including the Four Seasons Hotel, Hilton Worldwide and TUI UK & Ireland.
Study abroad
You have the opportunity to acquire international experience as part of your studies, by taking advantage of exchange agreements with our partner universities.
Locations of our partner universities include China, New Zealand and the United States.
Lakeside Restaurant and Coffee Shop
The restaurant and the café provide training environments for students on our BSc (Hons) International Hospitality Management course. We also provide the opportunity to prepare, produce and serve a set menu, under the expert guidance of the Lakeside team.
Employability masterclasses
Each year we host an employability masterclass, drawing on the experiences of professionals within the hospitality, events, travel and tourism industries. Last year presentations and workshops were given by:
Huge Felton (Senior Sustainable Tourism Executive, ABTA)
Jenny McGee (Enterprise Director, VisitEngland)
Thea Rogers (Head of Operations, Edwin Doran Sports Tours, TUI Group)
Claire Saunders (Managing Director, New Events Ltd).
Scholarships and bursaries
Discover how we may be able to support your studies with a host of bursaries and scholarships directly from the University of Surrey and external providers.