Special track: Gender, Entrepreneurship and Social Policy (GESPi)
We welcome contribution on topics related to gender, entrepreneurship, and social policy in tourism – exploring how intrapreneurship and entrepreneurship in all forms can make hospitality, tourism, travel, and events industries pathways for more equality, diversity and inclusion (EDI) within the sector, economies and societies.
Gender, Entrepreneurship and Social Policy topics
These include, but are not limited to the following areas:
Gender and the social solidarity economy
Gender and community entrepreneurship
Gender and social entrepreneurship
Gender and the informal tourism economy
Gender and environmental entrepreneurship
Gender and entrepreneurship education
Gender and consumer behaviour
Gender in tourism management & governance
Gender and innovation in intrapreneurship/entrepreneurship
Gender and sustainable business models
Theoretical perspectives of gender in tourism entrepreneurship
Policy instruments for EDI in tourism
Intra/entrepreneurship, gender and SDGs
Public policies and cross-sector collaborations for EDI in entrepreneurship
New methodologies/methods for researching gender, entrepreneurship and social policies
Gender-lens investments for inclusive entrepreneurship
NGOs and EDI in tourism
Gender dynamics - opportunities and barriers in intra/entrepreneurship
How to contribute
There are two ways to contribute to this track:
Oral presentation. Submit a 500-word abstract by 6 January 2023. Outcomes will be communicated to authors by 3 February 2023. Please use the submission template (docx) to write your contribution
Poster/interactive media presentation. Submit a poster/dashboard/video presentation by 10 February 2023. Outcomes will be communicated to authors by 24 February 2023. 
Contact
For more information regarding this call, please contact Special Track. GESPi Chairs: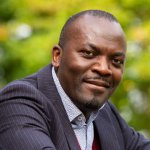 Dr Albert Kimbu
Director of the Gender Entrepreneurship and Social Policy Institute
Biography
Albert gained his BA in English Language and Literature from the University of Yaoundé (Cameroon), then obtained an MA in Heritage Management from the Brandenburg University of Technology Cottbus (Germany), picking up a Postgraduate Diploma in Human Resources Management along the way. He then completed his PhD in Tourism at Nottingham Trent University where he also worked as a Lecturer in Tourism and International Business Communication/Environment, before joining the University of Surrey in September 2010.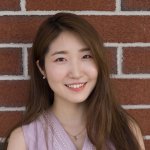 Dr Bora Kim
Gender Entrepreneurship and Social Policy Institute
Biography
Dr. Bora Kim joined Surrey as a Lecturer in Hospitality Management in 2020. She examines managerially-relevant questions in the tourism and hospitality industry from the perspective of strategic and financial management. Particularly, she examines how characteristics of executives and corporate governance influence managerial actions and firm performance. Her research interests include corporate social responsibility, sustainability, and strategic leadership. Bora received her Ph.D. and MSc in hospitality management from the Pennsylvania State University on Fulbright scholarship funding and completed her BBA in hotel management at Kyung Hee University.