Special track: Sustainable Aviation
We welcome contributions on sustainable aviation or aviation decarbonisation and climate policy research-related topics. These may encompass the economic, social, and environmental dimensions on sector, organisational, community, and/or consumer level.
Sustainable aviation topics
These include, but are not limited to the following areas:
Aviation climate policy interventions to address environment challenges
The impact of market-based measures (EU ETS, CORSIA)
Sustainable aviation fuels
Aircraft and airlines of the future – hydrogen and electric aircraft options
Impact of new generation engines on carbon emissions
Impact of infrastructural constraints and path dependencies
The role of airports in net zero scenarios
Economic implications of energy transition towards future low-emission aviation
Airlines/airports sustainability reporting
Academic aero-mobility
Aviation decarbonisation pathways
Changing consumption practices/ demand management
Barriers to net zero in aviation
Carbon offsetting
Sustainability in airport operations
Operational efficiencies
Public responses to aviation climate policies, industry responses and new technologies
Social issues in aviation access
Equality, diversity and inclusion in aviation
Labour and workers' rights in aviation
Advanced Urban Air Mobility and the path to decarbonisation
Environmental and social governance and green financing for sustainable aviation
How to contribute
There are two ways to contribute to this track:
Oral presentation. SUBMISSION CLOSED. Outcomes will be communicated to authors by 3 February 2023. Please use the submission template (docx) to update your contribution
Poster/interactive media presentation. Submit a poster/dashboard/video presentation by 10 February 2023. Outcomes will be communicated to authors by 24 February 2023. 
Please choose the 'Special Tracks (Others)' option when submitting your paper.
Contact
For more information regarding this call, please contact Special Track: Sustainable Aviation Chairs: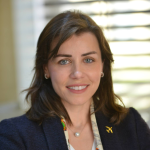 Dr Nadine Itani
Joint Programme Leader and Lecturer in Air Transport Management
Biography
Nadine Itani is a purpose-driven aviation academic with industry experience. She has contributed to managing the United Nations Aviation Development Projects in the Middle East. Nadine was the recipient of the 2011 International Civil Aviation Organisation graduate and postdoctoral fellowship award. For the past twelve years, she has been supporting government agencies, airlines and airports in the MENA region for safe, secure and sustainable aviation operations.
In her capacity as the Joint-Programme Leader for the MSc in Air Transport Management at Surrey, Nadine leads the 'Aviation Finance' and 'Air Transport Market Analysis and Forecasting' modules. Her research is published in high impact-factor journals and she is often hosted by the international media as an air transport subject matter expert. Nadine is ICAO certified in Training Development, and she is a member of the Royal Aeronautical Society (RAeS), and the Ninety-Nines International Organization of Women Pilots.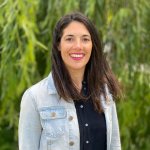 Nicole Cocolas
Lecturer in Transport Management
Biography
Nicole Cocolas joined the SHTM team in 2021 as a Lecturer in Transport Management. She is also the Programme Leader for International Tourism Management with Transport, and co-Programme Leader of International Tourism Management. Nicole contributes to modules on Land Transport Systems, International Transport Planning and Policy, and Cruise Industry and Sea Transport. She also applies her marketing background to teach Digital Marketing in Hospitality and Tourism.
Nicole's research focuses on the nexus between climate and tourism, with a particular spotlight on the role of transport. She is interested in marketing perspectives, consumer behaviour, and also policy developments in addressing transport emissions. She brings over a decade of experience working both in industry and academia. Nicole has collaborated on projects with UNWTO, and remains a strategic advisor on climate for the Adventure Travel and Trade Association (ATTA). Nicole's Honours thesis focused on market variability in Australian ski resorts as a result of unreliable snow cover. Her PhD explored the impact of persuasive climate communications on changing attitudes towards air travel.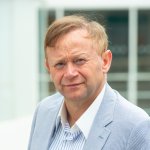 Dr Frankie O'Connell
Reader in Air Transport Management
Biography
Dr John Frankie O'Connell is currently a Reader in Air Transport at the University of Surrey. Previous to this, he was a senior lecturer at the Centre of Air Transport Management at Cranfield University where he worked for 10 years, while prior to that he has worked for the Boeing commercial aircraft company as an analyst for a number of years and then for Embry-Riddle Aeronautical University (extended campus in California) as an airline lecturer for a further five years. While at Embry-Riddle, he regularly lectured at the NASA Ames research facility at Moffett Field. He has been onsite with over 55 airlines around the world as well as with Airbus and Rolls-Royce in both an advisory and training capacity in the many multifaceted subject areas that pertain to air transport. He has published numerous academic papers, all of which are airline focused and are pivoted around Airline Management, Strategy, Market analysis, Deregulation and Marketing - he sits on the editorial board of a number of Journals including the Journal of Air Transport Management. His latest book entitled 'Air Transport in the 21st Century' has become a very popular manuscript in an academic and commercial context. This interdisciplinary mix of both commercial and academic pursuits has allowed Dr O'Connell to become a competent 'knowledge broker' of the airline industry. He has completed a PhD in Airline Strategy and an MSc in Air Transport Management from Cranfield University, together with an MBA (Aviation) from Embry-Riddle Aeronautical University. He is also a certified IATA instructor and holds a pilot's licence.
Call for contributions
The information on this page is also available as a docx file.
Special track: Sustainable Aviation