Track 1: Human Flourishing
We welcome contribution on topics related to human flourishing – the relationship of tourism/transport, hospitality and events (THE) industries with labour productivity and wellbeing, migration, gender issues, and employability of future workforce.
Track 1. Human Flourishing Topics
These include, but are not limited to the following areas:
THE industries and Equality, Diversity and Inclusion
Leadership, teamwork and value-creation
Performance, productivity and employees' experience of work
High-performance work systems
Creativity, innovation and skill development
Migration, labour mobility and work transitions
Workforce health and wellbeing
Gig economy, digital platform work and remote (and hybrid) work
Lifelong learning and transformation
Decent work
Dignity and fairness in work and employment
Humanistic Management and Sustainable Human Resources
Future of work
Recruiting and retaining talent
How to contribute
There are two ways to contribute to this track:
Oral presentation. Submit a 500-word abstract by 6 January 2023. Outcomes will be communicated to authors by 3 February 2023. Please use the submission template (docx) to write your contribution
Poster/interactive media presentation. Submit a poster/dashboard/video presentation by 10 February 2023. Outcomes will be communicated to authors by 24 February 2023. 
Contact
For more information regarding this call, please contact Track 1. Human Flourishing Chairs: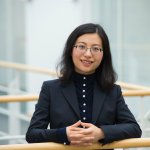 Dr Tracy Xu
Theme lead of Future of Work and Labour Mobilities, the Centre for Competitiveness of the Visitor Economy
See profile
See profile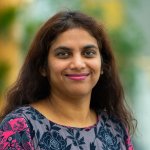 Dr Sumeetra Ramakrishnan
EDI Lead & Programme Director PGT Hospitality Management
Biography
My research interests lie within employment and opportunity perceptions of hospitality and tourism workers in low paid jobs with a particular focus on gender and ethnicity influences. I am also increasingly drawn towards innovation in learning content and pedagogy that would address the career ambitions and life aspirations of students besides fulfilling the requirements of the radically transforming hospitality industry..
My work has been published in various journals and as book chapters including Economic and Industrial Democracy, Journal of Services Research, Journal of Managerial Psychology, Journal of Hospitality and Tourism Management and Service Industries Journal. I am also a reviewer for various management, tourism and hospitality journals. I have received research funding for various projects to facilitate my research in hospitality and tourism education and successfully supervised PhD students in hospitality and tourism research.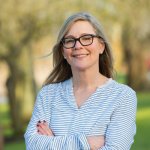 Dr Anke Winchenbach
Lecturer in Tourism and Transport, Centre for Sustainability and Wellbeing in the Visitor Economy
See profile
See profile