Track 4: Education
We welcome contributions on topics related to Hospitality, Tourism, Transport andEvents Management Education, which has faced unprecedented challenges in recent years - Brexit, the COVID-19 pandemic, the ongoing integration of these subject areas into larger business schools and the loss of lab space and training restaurants to name a few.Now, more than ever, academics and professionals must work more closely together to safeguard the future of education in these subject areas
Track 4. Education Topics
The topics suitable for theEducation track include, but are not limited to:
Building effective learning communities
Collaborating with industry
Authentic assessment
Innovative use of technology in education
Innovative incorporation of the UN Sustainable Development Goals into the curriculum
Equality, Diversity and Inclusion in education
COVID impacts and challenges of educating future workforces
Driving student engagement
Co-creating future Hospitality, Tourism, Transport and Events Management education
Quality of education in the Hospitality, Tourism, Transport and Events sectors
Students Learning Experience
How to contribute
There are two ways to contribute to this track:
Oral presentation. SUBMISSION CLOSED. Outcomes will be communicated to authors by 3 February 2023. Please use the submission template (docx) to update your contribution
Poster/interactive media presentation. SUBMISSION CLOSED. Outcomes will be communicated to authors by 24 February 2023.
Contact
For more information regarding this call, please contact Track 4. Education Chairs: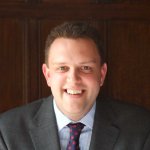 Mark Ashton
Director of Learning & Teaching
Biography
Mark graduated from the University of Surrey with a First Class BSc (Hons) in Hotel and Catering Management in 2001 where he also received Associateship of the University for distinction in his professional training year.
Following University, Mark enjoyed a career in four and five red star hotels becoming Food and Beverage Manager at the Five Red Star Athenaeum Hotel and Apartments on Piccadilly in London. Mark moved to Tylney Hall, a luxury Country House hotel in Hampshire, where we had spent his professional training year as Deputy General Manager, and became General Manager three years later. Mark's most recent General Managers role was at the design-led, Aviator - a hotel by Tag, in Farnborough, where he and his team secured red star status for the hotel in less than twelve months and won a string of other awards.
Mark returned to Surrey University as an Associate Teaching Fellow in 2016 whilst also undertaking consultancy roles, and was appointed to be a permanent member of staff in September 2018 as a Teaching Fellow in Hospitality Operations Management. Mark was promoted to Senior Teaching Fellow in 2020 and is now Director of Learning and Teaching for the school. Mark was recognised as the Teacher of the Year for the Univerity of Surrey at the Vice-Chancellors Awards for Excellence in 2022 having been recognised at School and Faculty Level for the same award. He is a Fellow of the Institute of Hospitality, a Senior Fellow of the Higher Education Authority and has recently completed a research degree in Service Process Design.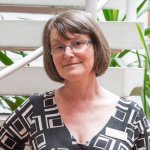 Professor Anita Eves
Head of Department of Hospitality & Events
Biography
I am a Professor in Hospitality Management. I teach food-related topics, including innovation and new product development, and my research focuses on consumer behaviour in the context of food. This has included healthy eating behaviours in foodservice settings, food hygiene behaviours in the home and also of food handlers in the foodservice sector, and the role of food in the tourism product. I am a founding member of the University Food, Consumer Behaviour and Health Research Centre.