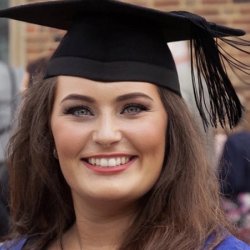 Beth Archer
"I've just started my first sister position in an A and E department, something I never would have dreamed of achieving just two years after qualifying."
Course
Nursing Studies (Registered Nurse Adult Nursing) BSc (Hons)
My course
My adult nursing course had a good mix of both practical experiential learning and academic teaching. The structure of this meant I had a substantial period of learning before getting out into practice, which made me feel much more equipped, especially as I had no previous healthcare experience. There was a variety of large-scale lectures and smaller seminar groups. I particularly liked having some of these with students from other specialisms as I got exposure to their experiences, which in turn, translated to good multi-disciplinary working in practice.
I honestly couldn't fault the teaching team, and over the three years, they became more like friends than lecturers. They were all experts in their field and came from a broad background of disciplines. I felt very supported throughout, especially while on placement where I knew my practice link tutors were always available if I needed them.
The Clinical Simulation Centre was a perfect place to learn practical skills in a place that resembled a hospital environment, where you felt comfortable asking questions. SurreyLearn, the online learning platform, was also a brilliant resource to use and accessible from home.
Credit: University of Surrey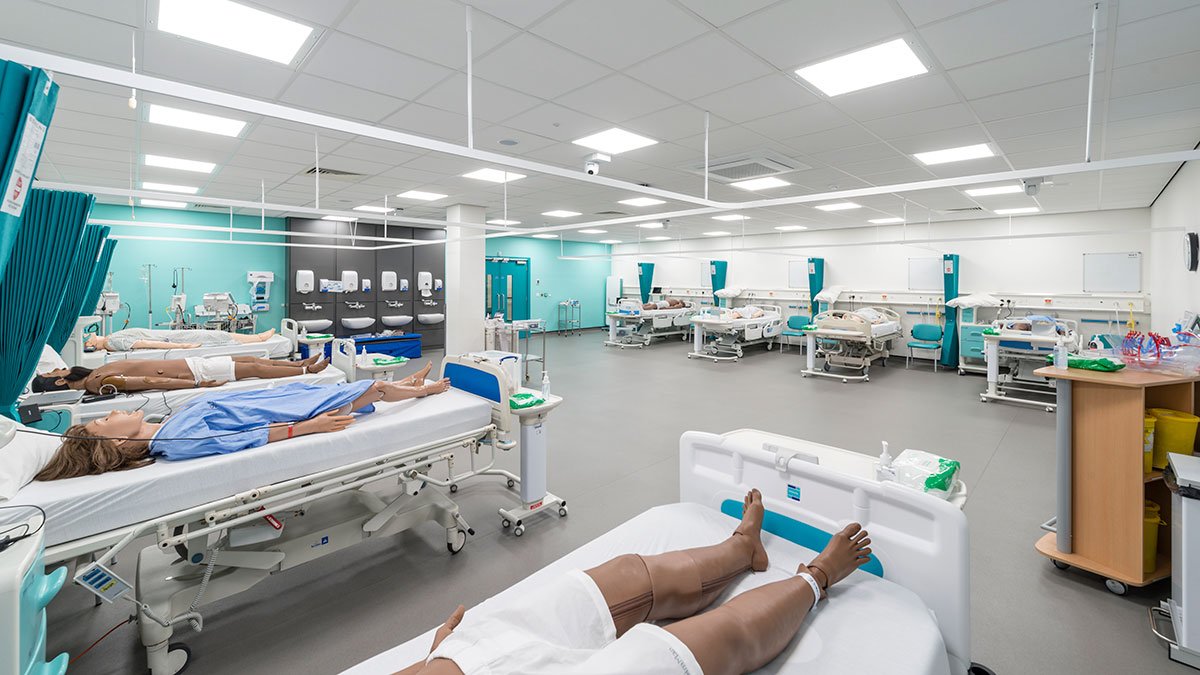 My clinical placements
For my placements, I was mainly based at East Surrey Hospital within the Surrey and Sussex Healthcare NHS Trust, working on acute stroke, cardiology and gastroenterology wards, and in the emergency department. I also got to spend time at Spire Gatwick Park Hospital on the surgical ward, Dorking Community Hospital in geriatric rehabilitation and out in the community with the Crawley district nursing team.
In my first year, my placement was all about learning the basics and how the hospital functioned as I'd never worked in healthcare before: talking to patients, observations, assisting with medication rounds, personal care and wound treatment. Over time, I started managing my own group of patients under supervision and creating care plans, completing medication rounds.
During my placements, I got to watch numerous surgical procedures, go on visit days to work with children with learning difficulties and shadow several nurse specialists. One of the experiences that will always stay with me, was when I was involved in the care of an elderly gentleman in the emergency department who was sadly at the end of his life. I was able to comfort him in his last moments and found this a very rewarding experience.
For my elective placement, I went to Mexico for four weeks to really push myself out of my comfort zone and maximise the opportunity. I worked in two different A&Es, spent a week in a delivery suite and a week with paramedics. I saw a wealth of different things including trauma at road traffic accidents, gunshot wounds and my first cardiac arrest. I even got to deliver a baby at the side of the road! The whole experience was incredible, and I learned so much. It made me realise how lucky we are to have free high-quality healthcare in the UK!
My career and development
My time at Surrey really helped build my confidence. I now know that I can do anything if I work hard enough at it. Since graduating, I've worked in A&E for two years, followed by a few months in the critical care unit at Royal Papworth Hospital, the UK's leading cardiac facility. Excitingly, I've just started my first sister position at Epsom General Hospital in A&E, something I never would have dreamed of achieving just two years after qualifying!
I love the different people that I get to meet daily, both patients and staff, and all the challenges I face – it makes my job exciting!
My advice
Do it - it will be the best decision you'll ever make! You'll experience a wealth of different things and meet some incredible people, some of which will become lifelong friends. The options within nursing are limitless and its constantly changing, meaning it's a profession like no other.
Make sure you:
Are as organised as you can be
Take a proactive approach to your placements
Soak up as many experiences as you can.
It's hard work but there's nothing like coming home at the end of the day and feeling like you have made a difference to someone's life.