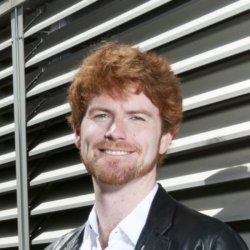 Ciaran Gillespie
"Academics in the Department of Politics are a great source of support for postgraduate students."
"I grew up in Northern Ireland in the 80s/90s in an area that was badly affected by 'the troubles'. People there have been hugely affected by policy decisions on security that they never had much of a say in, so I wanted to study foreign policy from the perspective of the people who have to live with the effects of these decisions.
Using Pakistan as a case study, I look at foreign military assistance to states experiencing protracted civil conflicts. I want to understand what effect outside drivers have on the security of the recipient state's population.
It can be tricky to maintain a critical foothold and a defensible methodology in an area that is, by definition, highly politically charged. You always have to be careful that you don't end up a polemicist or an apologist for the behaviour of states in a conflict situation. This is one challenge I find I think about a lot.
Luckily, one of my supervisors is Professor Marie Breen-Smyth, who is a pioneer in casualty measurement and the politics of victim status in post-conflict peace building. As well as regular meetings with her, she is happy to see me any time I need, and will read anything I have produced. I would also feel comfortable taking specific research questions to any academic in the School of Politics. They are a great source of support for postgraduate students."
Discover more about our politics programmes, including our PhD Politcs.