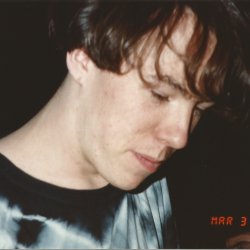 Darren Bailey
"My career has taken me all around the world from Guildford to Los Angeles, Frimley to Melbourne." 
Student life in the 90s
The best thing about Surrey was all the amazing people I met through my course and the University Football Club. Many of my friends from university I'm still friends with today, and one I married too!
In my first year, I lived on Stag Hill in a duplex. It was my first time living away from home and I loved being on campus - it was one of the best parts of being at Surrey.
A lot of things remind me of my student life but whenever I hear the song 'Sit Down' by James I always think back to my time at university. 
Nursing is caring
My career has taken me all around the world from Guildford to Los Angeles, and Frimley to Melbourne. Since graduating, I've specialised in Emergency Care, After Hours Management and Resuscitation/Medical Emergency as well as undergraduate education.
I find meeting and getting to know people is the best thing about my job, I have been fortunate enough to work with and care for some amazing people.
Nursing is caring and I believe the focus in nursing and nursing education should remain on the basics. To quote Maya Angelou (c.1971), "People will forget what you said, people will forget what you did but people will never forget how you made them feel."
More to come 
Looking back, I'm most proud of my family, and also my degrees at Surrey and becoming a university lecturer myself. If I had to describe my career in three words, it would be 'more to come!'. 
In the future, I'd like to continue in tertiary education; sharing the knowledge I have gained over the last thirty years of nursing and life experience with the next generation of nurses.
Who knows, maybe I'll return to Surrey one day!
Looking to the past to inspire the future
We're celebrating 40 years of nursing at Surrey, Discover more stories from our nursing graduates through the decades.