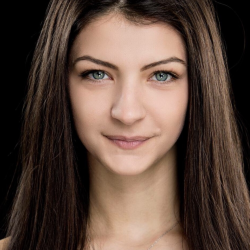 Lilly Andreevska
"I have changed since coming to Surrey, I have developed academically and feel more mature and independent."
Course
International Marketing MSc
After completing my undergraduate degree, I was looking for my next challenge, I knew that I wanted to continue my education in the Marketing sphere, but I hadn't decided on what area specifically. I liked the look of the module structure on the International Marketing course, as well as the mix of theoretical and practical learning.
I am a very active person who can tire easily and that is why I love the dynamic marketing industry that is always moving at a fast pace, with new changes and challenges arising every day. I enjoy the diversity of my course; it covers economics, psychology, and arts, and requires a very good understanding of the business world.
"I truly believe that my education here will open many doors for a successful professional future."
The things I like about my course most is the option to choose modules which allowed me to select an individual educational path. Also, it's great that we can work with people from all over the world, to learn about different cultures and businesses. The academic staff and lecturers are very supportive, I never would have imagined discussing an assignment with my tutor at a café whilst also having a quick chat about our families and hobbies!
I like Guildford, it might look like a small town, but you can find anything that you are looking for in this peaceful place, whether you want a good shopping area with lots of restaurants and bars, or a lovely park to relax in. I also enjoy the proximity to London when I can explore one of the most exciting cities in the world. Even though I'm not very athletic, I have fallen in love with Surrey Sports Park, there is something available for everyone.
I have changed since coming to Surrey, I have developed academically and feel more mature and independent.
"It can be difficult for an international student to leave home but stepping out of my comfort zone has been a great experience and I have thoroughly enjoyed the past four years in the UK."
People choose to go to university to complete a degree, study and learn new things, and my experience has surpassed my expectations.
Find out more about our International Marketing MSc and discover more about postgraduate study at Surrey Business School.