International Marketing MSc
Why choose this course
Our course provides an excellent stepping stone into an exciting career. You'll benefit from Surrey Business School's long and continuing tradition of research and teaching in both marketing and retail.
Run by the Department of Marketing and Retail Management, this course will stretch your intellect through its combination of an analytical approach and a global focus.
This course will also encourage you to be entrepreneurial and innovative, providing you with valuable opportunities to engage with real business problems throughout your studies.
We are ranked in the top 10 for business and economics in the United Kingdom by the Times Higher Education World University Rankings 2020.
A week in the life of a postgraduate Surrey Business School student
Read more
What you will study
The differences between nations and cultures have always posed exciting marketing challenges. Providing you with a comprehensive insider's look at core theories, concepts and more, this course will inspire and mould you into a graduate ready to help tackle these challenges. We'll make sure that you're well-equipped to navigate and understand the unique responsibilities that marketing professionals face in our ever-changing, globalised world.
Studying this course will help you become familiar with the strategies and tactics used in international marketing and the implications these can have. We will also build your understanding of marketing management for multinational and global organisations
Study and work abroad
There may be opportunities to acquire valuable European experience by working or conducting research abroad during your degree or shortly afterwards. It is possible to do this in the summer period with an Erasmus+ grant working on your dissertation or as a recent graduate. In order to qualify your Erasmus+ traineeship must be a minimum of two months.
Professional recognition
MSc - Association to Advance Collegiate Schools of Business (AACSB)
Accredited by the Association to Advance Collegiate Schools of Business (AACSB).
MSc - Chartered Institute of Marketing (CIM)
Accredited by The Chartered Institute of Marketing (CIM) for the purpose of gaining CIM qualifications through the Graduate Gateway.
MSc - Institute of Export and International Trade (IOEIT)
This programme is accredited by the Institute of Export and International Trade.
Careers and graduate prospects
If you decide to enrol with the Chartered Institute of Marketing (CIM) as an affiliate, you can study CIM qualifications without having to complete all of the modules. For most qualifications, you will only need to take two assessments instead of the usual three. Therefore, you will add an individual award to supplement your degree.
There is a fee to join CIM.
Accreditation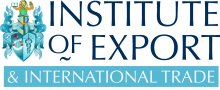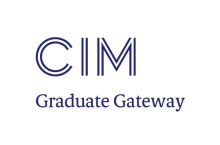 Modules
Modules listed are indicative, reflecting the information available at the time of publication. Please note that modules may be subject to teaching availability, student demand and/or class size caps. 
The University operates a credit framework for all taught programmes based on a 15-credit tariff. Modules can be either 15, 30, 45 or 60 credits, and additionally for some masters dissertations, 90 credits.
The structure of our programmes follows clear educational aims that are tailored to each programme. These are all outlined in the programme specifications which include further details such as the learning outcomes:
Optional modules for Year 1 (full-time) - FHEQ Level 7
Choose 2 out of 6 modules.
Timetable
New students will receive their personalised timetable in Welcome Week, and in subsequent semesters, two weeks prior to the start of semester. Please note that while we make every effort to ensure that timetables are as student-friendly as possible, scheduled teaching can take place on any day of the week (Monday–Friday). Wednesday afternoons are normally reserved for sports and cultural activities. Part-time classes are normally scheduled on one or two days per week, details of which can be obtained from the course administrators. View our Timetabling Policy (PDF).
Entry requirements
A minimum of a 2:2 UK honours degree in either Business, Business Studies, International Business, Data Analytics, Marketing, Media Studies, Communication Studies, Statistics, Mathematics, Psychology, Sociology or Design Studies, or a recognised equivalent international qualification. Alternatively, we'll consider any degree subject if you achieve a 2:1 UK honours degree or higher, or a recognised equivalent international qualification.
View entry requirements by country
English language requirements
IELTS Academic: 6.5 overall with 6.0 in each element.
Credit transfer
The University of Surrey recognises that many students enter their higher education course with valuable knowledge and skills developed through a range of professional, vocational and community contexts. If this applies to you, a process called recognition of prior learning (RPL) may allow you to enter your course at a point appropriate to your previous learning and experience, or to join the start of a course without the formal entry requirements. This means that you may be exempt from certain elements of study in the course for which you have applied and be awarded credit based on your previous qualifications/experience. There are restrictions on RPL for some courses and fees may be payable for certain claims. 
Please see the code of practice for recognition of prior learning and prior credit: taught programmes (PDF) for further information. Please email Admissions with any queries.
Fees
View the list of fees for all postgraduate taught courses.
Please note:
These fees apply to students commencing study in the academic year 2020-21 only. Fees for new starters are reviewed annually.
If you are on a two-year full-time Euromasters or MFA programme, or a two-year or three-year part-time masters programme (excluding modular/self-paced/distance learning), the annual fee is payable in Year 1 and Year 2 of the programme.
Annual fees will increase by 4% for each subsequent year of study, rounded up to the nearest £100, subject to any overriding applicable legislative requirements. 
Funding
You may be able to borrow money to help pay your tuition fees and support you with your living costs. Find out more about student finance.
Scholarships and bursaries
---
We're committed to making sure that we offer support for students who might need it.
Apply online
To apply online first select the course you'd like to apply for then log in.
1. Select your course
Select the course you wish to apply for.
2. Sign in
To apply online sign in or create an account.
Course

Status

International Marketing MSc

Full-time, October 2020

Applications open

Closing date: Monday 20 July 2020
Terms and conditions
When you accept an offer of a place at the University of Surrey, you are agreeing to comply with our policies and regulations, and our terms and conditions. These terms and conditions are provided in two stages: first when we make an offer and second when students who have accepted their offers register to study at the University. View our offer terms and conditions and our generic registration terms and conditions (PDF) as a guide as to what to expect.
 
Please note: our offer terms and conditions will be available in the September of the calendar year prior to the year in which you begin your studies. Our registration terms and conditions will vary to take into account specifics of your course.
Disclaimer
This online prospectus has been prepared and published in advance of the academic year to which it applies. The University of Surrey has used its reasonable efforts to ensure that the information is accurate at the time of publishing, but changes (for example to course content or additional costs) may occur given the interval between publishing and commencement of the course. It is therefore very important to check this website for any updates before you apply for a course with us. Read more.
Campus location
Stag Hill
Stag Hill is the University's main campus and where the majority of our courses are taught.
Address
University of Surrey
Guildford
Surrey GU2 7XH