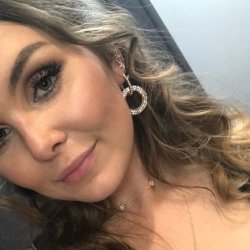 Lisa J Cosham
"Campus life is amazing and being around your friends all of the time is so reassuring."
Course
English Literature with Creative Writing BA (Hons)
"I chose to come to Surrey because of the quality of the course and the wide range of module choices. The close proximity to London and my home town has also been extremely useful, especially when it comes to assignments.
English is my strongest subject and I'd always planned be a professional writer and eventually a published author. I've been writing short stories, books and poems since I was in primary school and I wanted to strengthen my writing skills. In the future, I want to work in the professional writing field and build a career from it.
"I love that at Surrey we study more than just literature. We review and consider politics, ideologies, philosophy, psychology, sociology and history which helps improve our understanding of the world as it was, is and, possibly, even will be." 
I love that we have such a diverse study integrated into a specific degree.
I didn't live on campus in my first year due to my late entry, but I was lucky enough to have off-campus accommodation. In my final year of undergraduate study, I lived in Daphne Jackson. As I hadn't lived in Surrey's student accommodation until then, it felt like my first year and final year almost combined into one. It could be overwhelming at times with people being around all the time, but simultaneously, it was nice to have a balance of solitude and a social life. I valued having the experience of living independently as well as the freedom, but I also liked that there was always an opportunity to talk to people. I was also very lucky to have the beautiful view of the pond for the year.
I lived on campus during my Professional Training Year in Australia and I loved it! It can be hard living with new people, the noise, and adjusting to sharing everything, but it's fantastic knowing you're making new friends from all over the world.
In my second year, I was Co-News Editor of the University's student magazine, The Stag. I met some incredible people outside of my course, and got involved with university socio-political issues so it was great be part of the university as more than just a student. I helped deliver updates on Varsity 2019 and produced a newsletter that summarised the final question time and winners of the Vice President positions in the Students' Union. It was a good way to get into the journalistic/professional writing world and practise my writing skills. It's extremely satisfying to see your work online or in print!
Campus life is amazing and being around your friends all of the time is so reassuring. Being close to London, Brighton, and other areas gives students at Surrey a chance to get away from studying when they need to and really explore the South East of England. The restaurants and cafés in Guildford are fantastic for special events with friends and family. And of course, the on-campus club Rubix is great too!
I went on placement for six months at La Trobe University in Melbourne, Australia on an English literature with media placement, rather than with creative writing, which allowed me to study other modules outside of literature, such as a history and PR elective.
"Living in Melbourne has been incredible – it's a city filled with culture and is perfect for meeting young people from all over the world." 
The placement was offered to me by the University as part of a new programme which integrates study with an internship for a year at a partner university. We provided a personal statement, completed a certain amount of credits at Surrey, and enrolled in the modules that were in the internship placements.
I benefitted from frequent emails between Surrey at home and abroad institutions and the exchange departments, to keep me feeling supported. Before the training year, I was given handbooks and pre-departure guides to explain the whole process and what to expect. My Professional Training Year abroad has enabled me to travel further afield to other parts of Australia, Indonesia, New Zealand, and I have already met lifelong friends from all over the world.
Looking forward, I'm considering taking up a masters and depending on how that goes, I might even start a PhD. I will definitely explore jobs in the publishing and editing sector, PR or HR or hopefully a writing position."
Discover more about our English literature and creative writing courses, including our BA (Hons) English Literature with Creative Writing.