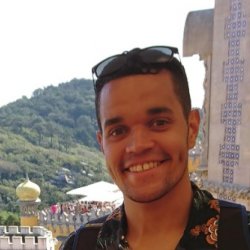 Simon Noel
"My supervisors have been very supportive throughout my research. Furthermore, the range of facilities available will be invaluable for the implementation of my techniques."
Research project
Wind Tunnel Wall Interference Corrections
Choosing Surrey
I work in the aerodynamics team at QinetiQ Ltd and we've collaborated with the University to deliver large-scale wind tunnel tests. I'd always considered undertaking a PhD, so the opportunity to research techniques to improve the output of wind-tunnel testing was of great interest.
My research
My part-time PhD is a collaboration between QinetiQ, the Boeing Company and the University of Surrey.
When testing a model in a wind tunnel, the presence of the tunnel walls influences the flow around the model. This means the data must be corrected to some equivalent 'free-air' state. The aim of the research is to improve the quality of the data obtained by applying appropriate corrections to account for the presence of the walls.
The techniques developed over the course of this PhD will be used to expand the current capability of the QinetiQ 5-metre Wind Tunnel. Improving the data quality means that full-scale flight tests can be far more efficient both in terms of time and cost.
It's still quite early, but I've developed a technique that has shown promise, so I'm glad to have finally produced something novel!
My supervisors
I really enjoy the exploration process. Being able to develop a hypothesis and develop it is very rewarding. It's also very frustrating at times! Fortunately, my supervisors have been very supportive throughout my research and the pandemic.
Furthermore, the range of facilities available will be invaluable for the implementation of my techniques.
Life at Surrey
It's been challenging balancing the PhD with my job, but overall it's been very enjoyable. As I'm part-time, I don't spend much time on campus. However, it has great facilities such as Surrey Sports Park and the Library, so it's a very positive environment when I'm there.
Away from Surrey, I'm a massive fan of tabletop games! I have a mountain of board games and I play a lot of Dungeons & Dragons, so I'm probably rolling dice somewhere if I'm not furiously coding away.
The future
After my PhD is finished, I'll remain at QinetiQ and likely undertake further development of wind tunnel wall corrections as part of my full-time job.
The advantage of this PhD is that I already have a lot of experience in computational methods, but this research will allow me to develop more experimental knowledge.
Either way, I'll definitely be staying in aerospace for the long term.
Learn more about studying for a PhD in our Department of Mechanical Engineering Sciences.