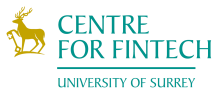 Sustainable and Explainable Fintech Centre
Our vision is to help the UK establish its role as home of the world's leading FinTech ecosystem. At the Centre we will achieve this vision via research and debate that emphasises explainable, accessible, resilient and sustainable FinTech.
About
At the Surrey Business School FinTech Research Centre we will implement our vision by embracing research capabilities, technologies, methodologies across disciplines and inter-sectoral perspectives from a diverse variety of FinTech stakeholders.
The Centre's aims are to respond to key challenges in the 2021 Kalifa Report, COVID pandemic recovery, Brexit uncertainty and global FinTech competition.
We seek to address important issues such as wealth inequality, climate change, trust in institutions, supply chains, financial resilience, biodiversity and FinTech.
Meet the team
Professor Bonnie Buchanan
Director of the FinTech Research Centre
Professor Bonnie Buchanan is the Head of the Department of Finance and Accounting at the Surrey Business School and a Professor of Finance. She is also the Director of the Sustainable and Explainable FinTech (SAEF) Center. Professor Buchanan is also a member of the Centre of Digital Economy (CoDE). In 2018-2019, Professor Buchanan served as the Fulbright-Hanken Distinguishe...
Events
We don't currently have any upcoming events. Check back soon for further announcements.