Sustainable Printing Applied Research Knowledge Laboratory
The Sustainable Printing Applied Research Knowledge laboratory - SPARKlab - focuses on the development of novel processing techniques for materials synthesis, printing and characterisation of functional nanomaterials and devices with applications in areas such as sensing, energy harvesting and environmental monitoring.
Overview
SPARKlab comprises a suite of equipment giving a concept-to-device capability for production of functional ceramic powders, ink formulation and printing. The emphasis of the work in the lab is on new materials and manufacturing technologies that could be used to create interactive devices that contain less harmful and sustainable materials with a secure supply.
Mission
Ceramic and metal structures are commonly manufactured using high temperatures and wasteful cutting operations. SPARKlab's approach is to use low temperature additive techniques to build intricate structures which are not attainable using other methods. SPARKlab specialises in:
Formulation, printing and processing of advanced functional materials and devices
Electrical characterisation, including resistance, impedance, capacitance, voltage and current
Physical characterisation including microstructural analysis,  mechanical testing and device performance.
Research
Research within the laboratory covers concept-to-device across three connected areas:
SPARKlab pioneers the synthesis of metallic and ceramic nanomaterials, and their subsequent formulation into inks, to allow the creation of functional devices through printing and additive manufacture. Capabilities include:
Nanomaterial synthesis techniques including molten salt, sol gel, precipitation, spray pyrolysis
Blending and milling of inks, with tailoring viscosities, suitable for printing methods from spray coating through to screen printing
Ink and print characterisation.
Formulation facilities
Wet chemistry and solid-state chemistry synthesis
Mechanical ball milling, high shear and ultrasonic ink production
Particle size analysis
Rheology analysis.
Combining printing and additive manufacturing techniques to create bespoke, flexible, low-waste, sustainable capabilities distinct from traditional top-down manufacturing processes such as machining and etching.
SPARKlab supports printing and additive manufacturing of metallic and ceramic structures across a range of geometries and sizes:
< 100µm – combined printing and innovative laser processing
>100µm – inkjet printing, micro moulding and screen printing
Blanket coverage – spray coating, spin coating, dip coating.
Printing facilities
Screen printer 
Spin coater
Dip coater
Spray deposition
Inkjet printing.
Printed films and structures require consolidation through thermal processing. SPARKlab utilises a range of innovative ink formulations and processing techniques to process metallic and ceramic films at substantially lower temperature than traditional thermal processes:
Scanning laser processing
Cold sintering
Thermal flash processing
In situ chemical synthesis.
Processing facilities
Electrical, thermal and mechanical characterisation of films
3D printing.
Get in contact
If you are interested in finding out more about our laboratory, or have a query then please get in touch.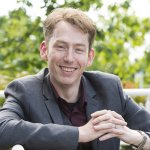 Head of School of Mechanical Engineering Sciences, Professor of Nanomaterials

Research
Research within our Centre addresses ceramics, polymers and metals, as well as composite materials consisting of two or more of these materials, and explores a range of applications where such materials are being used to bring about improved performance or new products.