Nanomaterials
This course will present a review of the state of the art of materials structured at the nanoscale.
Monday 8 - Friday 12 April 2019
Venue
University of Surrey
Number of days
Five weekdays
Hours of study
9am - 5:30pm
Course overview
Nanoscale structure in metals, polymers and ceramics can have a marked influence on structure-property relationships with the possibility of providing behaviour not seen in coarser scale structures. In addition, certain new classes of materials may also be produced at this size level, for example, carbon nanotubes, graphene and a variety of colloidal structures.
The processing and applications of nanomaterials will be examined during this course along with the requirements and techniques for characterising a range of nanomaterials in isolation and as part of complex systems.
Who is this course for?
This course is directed at engineers and scientists who require a thorough grounding in the benefits of nanomaterials and related technology. These are applicable to a wide range of industrial scenarios.
It provides an ideal opportunity to review the scope and applicability of the currently available and emerging nano-structured materials.
Assumed prior expertise
While the course is open to all, a scientific or engineering education to degree level, or a higher education qualification in physics or chemistry is desirable.
Course details
Please note that we reserve the right to alter the syllabus. Any major changes will be notified to delegates before the course starts.
On successful completion of this course, you will be able to:
Demonstrate a systematic knowledge of the range and breadth of application of nanomaterials
Review critically the potential impact, in all classes of materials, of the control of nanostructure
Describe the methods for the chemical and nano-structural characterisation of such materials and select appropriate techniques for a range of situations
Outline the nanotechnology production routes currently available
Identify possible opportunities for nanomaterials in product development and enhancement.
This course will introduce the various classes of nanomaterials, ranging from isolated nanostructures, through to nanostructures integrated in bulk materials. The course will cover applications ranging from existing commercial nanomaterials found in everyday products through to the future generation of nano-enabled products.
Over this week long course we will go through the following:
Nanomaterials: Past, present and future
Materials characterisation at the nanoscale
Top down and bottom up manufacture of nanomaterials
Carbon nanotubes, graphene and other species
Nanometallics
Nanoceramics
Waterborne polymer nanoparticles and composite particles
Applications and properties of nanocomposite films and nanoparticles
Dispersion of nanoparticlulates in polymers
Mechanical properties of nanoreinforced polymers
Nanolayers at polymer/metal interfaces
Self assembled monolayers
Nano-assisted manufacturing
Nanostructured coatings for wear resistant applications
Applications of nanomaterials
Nano-sensors and biosensors.
Provided text book
Understanding Nanomaterials by Malkiat S.Johal
Recommended reading
MITURA, S (editor) 'Nanotechnology in Materials Science.' Elsevier Science BV, Amsterdam, 2000.
YING, J.Y. (editor) 'Nanostructured Materials.' Academic Press, London, 2001.
Professor Robert Dorey
Professor Dorey is a Chartered Engineer and Scientist, he is also a Fellow of the Institute of Materials, Minerals and Mining.
Fees
Price per person is £1600.
If you use our 3 for 2 offer and book on three delegates to this course, then the price will be £3200.
What these fees include
You will be provided with extensive printed notes, including many references.
How to apply
Payment can be accepted by purchase order, credit card or bank transfer on our online store.
Please note that we do not charge VAT as we are an educational establishment.
Register your interest
If you are interested in taking this course then please contact the Short Course Administrator, Jenna Flint:
Professional recognition
This short course has been approved for "Professional Development" by IOM3 (Institute of Materials, Minerals and Mining).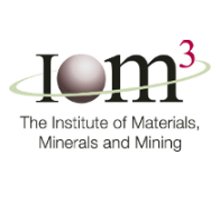 MONDAY 8 - FRIDAY 12 APRIL 2019