Evening language class student testimonials
Adam Webb, Spanish (Beginners)
Adam was interested in learning Spanish and had done some learning independently but wasn't able to practise the speaking element. He decided that learning with others in a class would be a good way of getting practice.
Once he had found that the University of Surrey offered classes and attended the open day, he knew it he wanted to register for an evening language class in Spanish.
"The class is kept interesting, mixing speaking, listening and writing skills. It kept me entertained and focused which given it is an hour and half class is good for me. Susana is very friendly and helpful. She put me at ease which is great when starting a new class with strangers and was always willing and able to answer questions.
I was sceptical about paying for a class for a long time but now I've done it I could definitely recommend it. The class at the University of Surrey is made fun, interactive and definitely helps with the learning. The facilities are great and the ability to adapt to the recent issues was great. I know other people taking language courses elsewhere that weren't able to run quite as smoothly when learning from home so I appreciate what was done there."
Altiera Dunlop, Spanish (Pre-intermediate)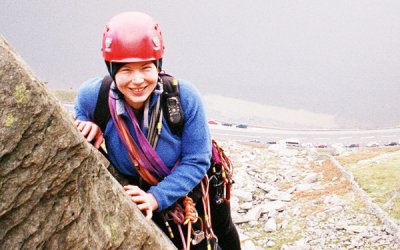 "I chose the University of Surrey to learn a language because I wanted really good tuition and I haven't been disappointed. The facilities in the classrooms are very good and the tutors (Susanna and Dolores) have both been fantastic.
I'm looking forward to joining again for the intermediate course next academic year."
Angela Day, French (Advanced)
"The French (Advanced) teacher is French and the lessons are taught entirely in French. She is very enthusiastic and helpful, and makes the sessions fun. The lessons cover a wide range of topics such as French culture, politics and current issues, as well as covering grammar and vocabulary.
From the point of view of learning French, the Zoom classes were just as good as face to face classes, once I got over the initial nervousness about using the technology. The class was run in the same way but with a little more structure to prevent everyone from speaking at once. We were able to split into subgroups to work together (using the facilities of zoom) just as we did in the face to face sessions. Personally, by using Zoom, I avoided the 40-minute drive to Guildford for the class.
Helen Kingstone, German (Pre-intermediate)
"The University is a nice environment for learning a language. The teachers are very competent but also have good people skills for teaching adults. There is a friendly atmosphere with other students.
It format translates easily because we are all already using the same textbook, and working through the textbook. Julie's use of the "break-out rooms" and "whiteboard" features also helped recreate some of the dynamics of the classroom.
In lockdown, I have come to value my language classes even more – a nice chance to connect with other people over a common goal!"
Jill Kerr, Portuguese (Beginners)
"We were all beginners with a variety of strengths and weaknesses. As the course progressed, we have gotten to know each other quite well. Carla, our tutor is vibrant and helpful when we stuff up and keeps a straight face when we attempt a new word! She is very encouraging and supportive, and aware of the mistakes that beginners make.
I liked the online element partly because it allowed me time at home to arrange the evening (no travel), and I was then able to concentrate on the class. Use of the breakout rooms and the electronic white board meant we could all engage with the class – in some ways this was better than a physical class. This was all new to me, but it didn't take long to become accustomed to the new approach. Carla was very aware of the Zoom screens and allowed us to ask questions and practice vocabulary. "
Jo Barker, German (Advanced)
"Very relaxed atmosphere, we learn a mixture of topics either from a text book or something topical in the news and can also suggest any particular topic we want to study. The tutor creates a positive learning atmosphere and being a native speaker, it's great just to hear her talk too.  
I like learning from my own home without having to make the journey after work so saves time. It was easy to adapt to online learning despite my occasional internet problems. You can still see everyone and work in groups in break out rooms so I think it's an excellent method.
Would totally recommend and I will be re-enrolling for next course."
Julia Heriot, German (Intermediate)
"The course presents the target language in a clear, logical way with plenty of opportunity to put into practice the four skills (reading, writing, listening, speaking). The accompanying course book with its companion exercise book, has been well-chosen to motivate and stretch the student. The tutor, Julie Barham, is excellent; her lessons are well-prepared, lively and interesting.
Although I was a little apprehensive at first about online learning, once I got to grips with the technology which, on the whole, works pretty well, I found the learning experience very good, though perhaps not as easy as face-to-face learning. It probably helped that the students in the class had already met each other in 'real' life, having previously attended a course at the University together.
It is good that all attendees are able to see each other and the tutor runs the meeting as she would the lesson in the real world with a clear 'agenda'. I liked the use of breakout rooms, in which students can talk one-to-one to each other monitored by the tutor. As I mention above, all areas of learning can be easily accommodated and the 'chat' function is useful to replace the whiteboard so that students can check vocabulary, spellings, grammar, etc. The one big advantage of learning online is that one can do so from the comfort of one's own home without having to get in the car!"
Lara Crowe, Italian (Beginners)
"I liked that the course covered a wide variety of subjects which are useful to use if on holiday or within my work which was really useful. Valeria was really supportive and clear in her teaching and explaining, very approachable and a lovely bubbly personality.
I would fully recommend these courses to anyone thinking about learning a language. Good value for money and you cover a wide curriculum." 
Lorna Westwood, French (Intermediate)
"Dominique is a very enthusiastic tutor, who listens and is happy to answer any questions and uses her own experiences, as a native French person to enhance the learning experience."
Philip Wood CBE, Spanish (Beginners)
"An outstanding course in every way. Quickly and efficiently gives great confidence in conducting typical conversations. Inspirational teaching from an exceptionally talented and energetic teacher. First-class, specially prepared and lively materials to revise with.
The University has a lot going for it and this course adds to the University's excellent reputation in this country and abroad for inspired and motivational teaching."
Philippa Brealey, French (Advanced)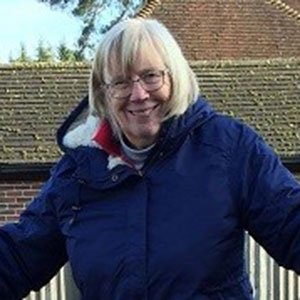 "Marie-Jo always makes the classes (very!) lively and interesting. I enjoy the opportunity to travel to the University and meet other people. It's good for me to be with younger students and there is something about the feel of a real university department that excites me! That buzz in Guildford makes the journey worthwhile in non-Covid times!
Zoom certainly provides an extremely good substitute for the classroom and features such as the notes, share screen and the break out system make it really good. Twice I have had turn back on my journey to Guildford due to extreme weather or traffic issues and obviously Zoom negates that problem."
Rosemary Bromfield-Young, Mandarin (Intermediate)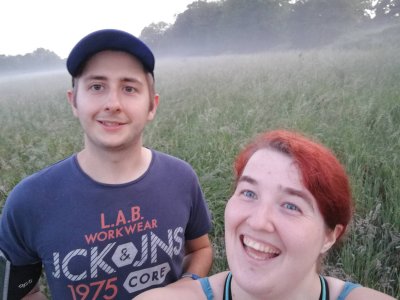 "The tutor spends a lot of time piecing together course material for us which we all really appreciate. She doesn't just talk about language but makes us engage in the culture as well which is so important to our overall understanding. 
She is always enthusiastic about Chinese and is excited to share her knowledge with us. She is also patient, understanding and her teaching is very well structured and paced which the whole class loves."
Steve Callaghan, Portuguese (Pre-intermediate)
"The tutor is approachable and has a good sense of humour. She appreciates our main focus is European Portuguese and always explains differences between the varieties of Portuguese. She is always well prepared and ensures we pay attention to detail. She clearly invests a great deal of time in developing learning resources for us to use outside of lessons and expands our cultural knowledge of the lusophone world. She is good at keeping us on track during lessons.
Zoom has worked very well for our small class and it is easy to adapt this environment. We are able to share our written work and respond in writing on screen, which is just as easy as in the physical classroom. Online learning means not losing travel time to/from the university and means that even if away from home it would be possible to participate in the lesson."
Thea Rodgers, Spanish (Beginners)
"The tutor provides material by email in advance of the class and this is used alongside the text book, so that the students have everything to hand in readiness for the online lesson. Follow-up material is then emailed after class.
Zoom works well in small group teaching as everyone can participate and during class the tutor" puts the students into smaller breakout groups for practice sessions, just as in a normal seminar group. All the Powerpoint presentations and audio files are used on Zoom, just as they would be in the classroom."