Our members
The Habit Application and Theory group (HabitAT) comprises a physical team based at University of Surrey, and an international network of habit researchers.
Meet the team
Directors
Biography
Dr Benjamin Gardner is recognised internationally as an expert researcher, lecturer and public speaker in the psychology of habitual behaviour. Over his 15+ years of behavioural science research, he has published over 150 research papers and book chapters, mostly exploring how the concept of 'habit' can be drawn on to understand and change everyday human behaviours, with especial focus on health behaviours. He has given talks and hosted seminars and workshops with academic, practitioner, commercial and public audiences across the UK and Europe, and in Australia, Canada, Singapore, and USA. Dr Gardner is a chartered research psychologist, and is co-Lead of the European Health Psychology Society Habit Special Interest Group. He is Deputy Editor of British Journal of Health Psychology, and holds editorial board positions at Health Psychology Review, International Journal of Behavioral Nutrition and Physical Activity, and Social Science & Medicine. Dr Gardner's research relates to psychological processes that affect all human behaviour. The main behaviours that he has focused on to date have been health (e.g., sedentary behaviour, physical activity, dietary consumption) and environmentally relevant actions (e.g., travel mode choice).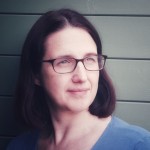 Dr Phillippa Lally
Senior Lecturer, University of Surrey
Biography
Dr Phillippa Lally is a world-leading researcher on the psychology of habit. Her 2010 paper on habit formation made a seminal contribution to habit theory and continues to be held-up as the gold-standard for habit formation research. Dr Lally is passionate about applying habit theory to behaviour change interventions in a way which both improves the outcomes of these interventions and answers fundamental questions about making and breaking habits. Dr Lally has applied habit theory to various behaviours with a focus on the health behaviours of those living with and beyond cancer. She co-leads a Yorkshire Cancer Research funded trial; APPROACH (PI with Dr Fisher, University College London) which tests an app-based habit intervention to increase physical activity in adults with breast, prostate and colorectal cancer. Dr Lally is co-Lead of the European Health Psychology Society Habit Special Interest Group and will be joining the team at Surrey in January 2023.
Student members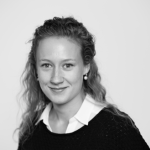 Pam ten Broeke
PhD Candidate, Radboud University
Biography
Pam ten Broeke is broadly interested in studying the fundamental underlying mechanisms of health and health behavior, with the ultimate goal of helping people behave more healthy. In her PhD, she studies the underlying psychology of sedentary behavior, applying research insights and theory on the concepts of habit, goals, self-regulation, and embodied cognitions.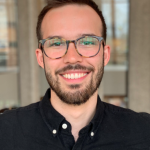 Eamon Colvin
PhD candidate, University of Ottawa
Biography
Eamon Colvin is a PhD Candidate in Clinical Psychology at the University of Ottawa. He is currently completing his clinical residency in Calgary with Alberta Health Services. In his clinical work, Eamon has worked with individuals across the lifespan addressing various mental health concerns including mood disorders, anxiety disorders, obsessive-compulsive disorder, addictions, and personality disorders. Eamon's doctoral dissertation focuses on how habit theory can be applied to positive and negative thinking in the context of mental health (i.e. mental habits). He is also broadly interested in how habit theory can be applied to describe and treat mental health problems.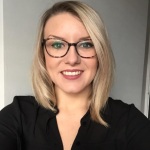 Louisa Robinson
PhD Candidate, University of Sheffield (UK)
Biography
Louisa Robinson's research focuses on habits in medication adherence behaviour. Her PhD explores ways in which people have conceptualised and implemented 'habit formation interventions' for taking medications in long-term conditions, and in novel methods to identify features of habit in objective medication adherence data. Louisa is particularly interested in identifying and articulating core intervention techniques for forming habits and in how we measure habits.