---
news
GCARE celebrates sixth anniversary
GCARE (Centre for Clean Air Research) is delighted to celebrate six years of cutting-edge research into clean air and climate change mitigation.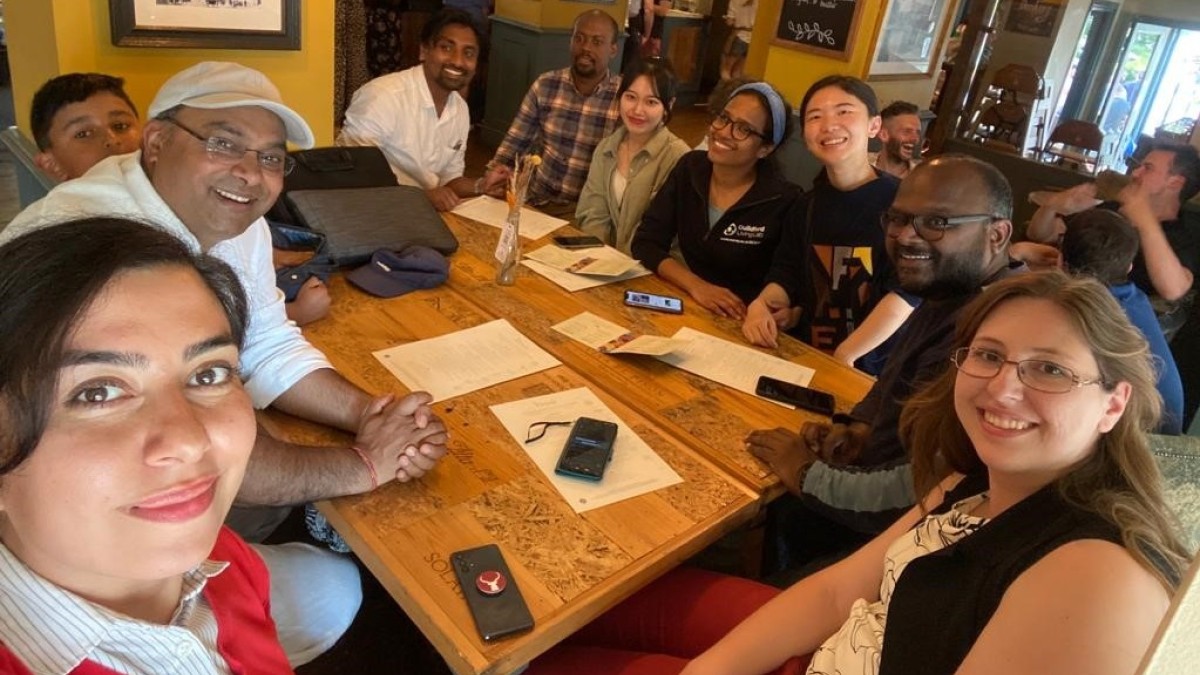 Since its launch in 2017 GCARE has become a hub for global collaboration in developing understanding on the impact of air pollutants on quality of life and finding ways to mitigate this impact.
Over the past year, the Centre's key projects have included GreenCities which has involved studying the multiple benefits of urban parks in urban heat and air pollution amelioration, and the CoGreen project, in which researchers have studied the effects of green walls in a school. Together with 39 collaborators across 19 countries, GCARE has launched its Kitchen Guidance in multiple languages – helping occupants, councils and builders to keep the air in kitchens clean. The team has also published ground-breaking research articles on the link between STEM subjects and climate change in schools through its Heat-Cool programme, air pollution in school classrooms and possible interventions,  ultrafine particles in cookstoves and nature-based solutions for mitigating the impact of natural hazards.
The Centre's school guidance has extended its reach to over 20 countries and been translated into 22 languages. Its Guildford Living Lab has been instrumental in wider engagement with schools and local charities such as Zero Carbon Guildford, as well as promoting HeatCool initiatives to a wider public. GCARE has also made great strides with the RECLAIM Network, with three funded workshops to date, 13 webinars available to view online, and funding of £400k for nine projects across the UK.
Professor Prashant Kumar, founding Director of the GCARE said: "I am proud of the efforts our GCARE team is making to bring meaningful change and impact in the key areas of clean air and climate change mitigation, and our contribution to the sustainability agenda of the University and the United Nations Sustainable Development Goals. Our multidisciplinary research, and innovative approaches to engaging with the public and stakeholders and developing evidence-base mitigation strategies, are a step towards achieving our collaborative inclusive vision of clean air for all. It's been an amazing year and I thank all the team members for their hard work and the School and University for their support."
Professor Lorenzo Fioramonti, Director of the Institute for Sustainability, said:
"In such a short period of time, GCARE has broken new ground when it comes to air quality and its impact on the environment and human health. Through transdisciplinary collaboration and commitment to action, it has mobilised not only scientists but also common citizens to develop more resilient communities."
Find out more about GCARE and its projects.