---
news
Spotlight on 'Wireless AI' in the 6GIC Selected Advanced Topics Workshop Series
On Thursday 23 June, the University of Surrey's 5G/6G Innovation Centre will be hosting the first in a series of innovative workshops coined the '6GIC Selected Advanced Topics Workshop Series' (6GIC-CLICK).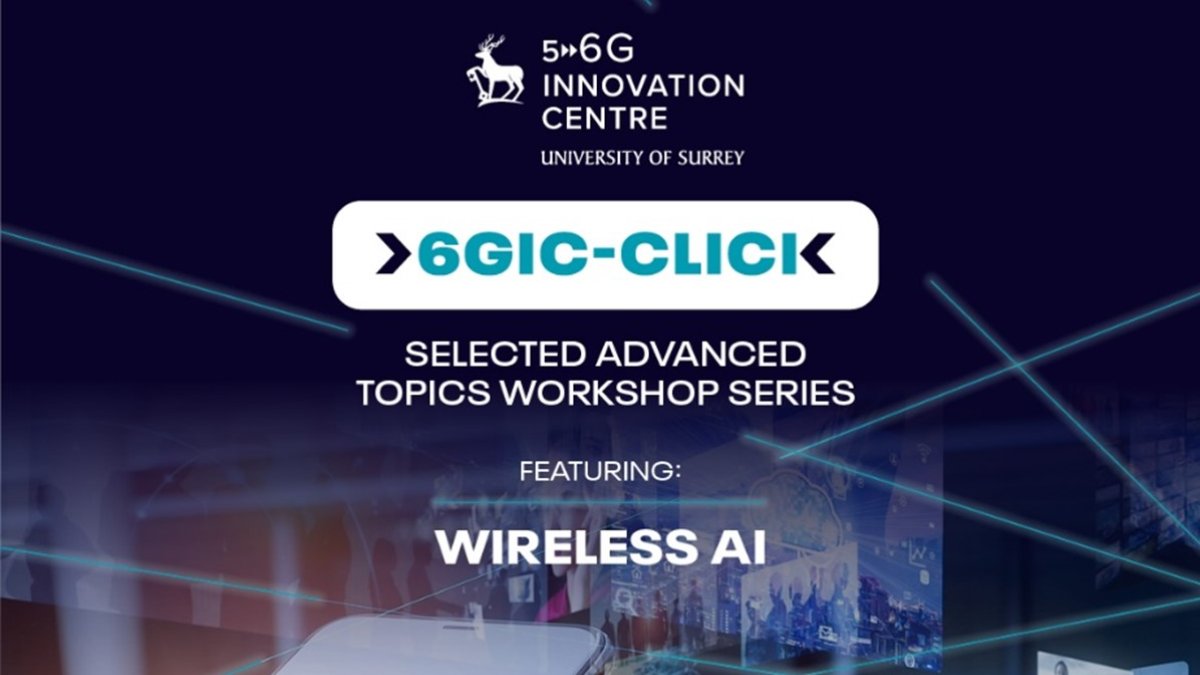 Directed by Regius Professor Rahim Tafazolli, Head of the Institute for Communication Systems (ICS) at Surrey and chaired by Dr Mahdi Boloursaz Mashhadi ── you will have the opportunity to join this free event in-person or online to learn more about various themes being explored at the Centre.
The first workshop, focusing on 'Wireless AI' and its role in the future 6th Generation wireless networks, will be held at the ICS building, home of the 5G/6G Innovation Centre (5G/6GIC) on Stag Hill campus.
Don't miss the opportunity to hear from an array of world-leading experts discussing the recent research related to AI within the context of the 6G+ network and the huge capabilities it has to offer.