Artificial intelligence for wireless communications
In the area we investigate how to apply the rapidly burgeoning field of artificial intelligence to the problems of radio communications links in order to improve their performance and adaptability.
Overview
The vision of this work is to deliver a transformative artificial intelligence technology that can make a paradigm shift of wireless communication systems design from the conventionally hand-engineered approaches to AI-engineered (or AI-inspired) approaches.
It is our aim to handle novel AI challenges arising from wireless communications, which are demanding for scalable, stable, interpretable and trustable AI solutions in wireless communication systems design and optimisation.
Get in contact
If you are interested in this research or have a query then please contact the project lead.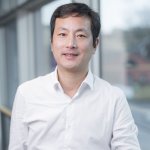 Project lead in artificial intelligence for wireless communications
Research areas
Take a look at the other research areas we are working on.