---
news
Published:
07 September 2023
Why study your masters at Surrey Business School
Surrey Business School Dean Professor Steve Wood, and the Executive Director for Postgraduate Studies, Dr Constantin Cachir, tell us why masters students should choose Surrey Business School....
Credit: University of Surrey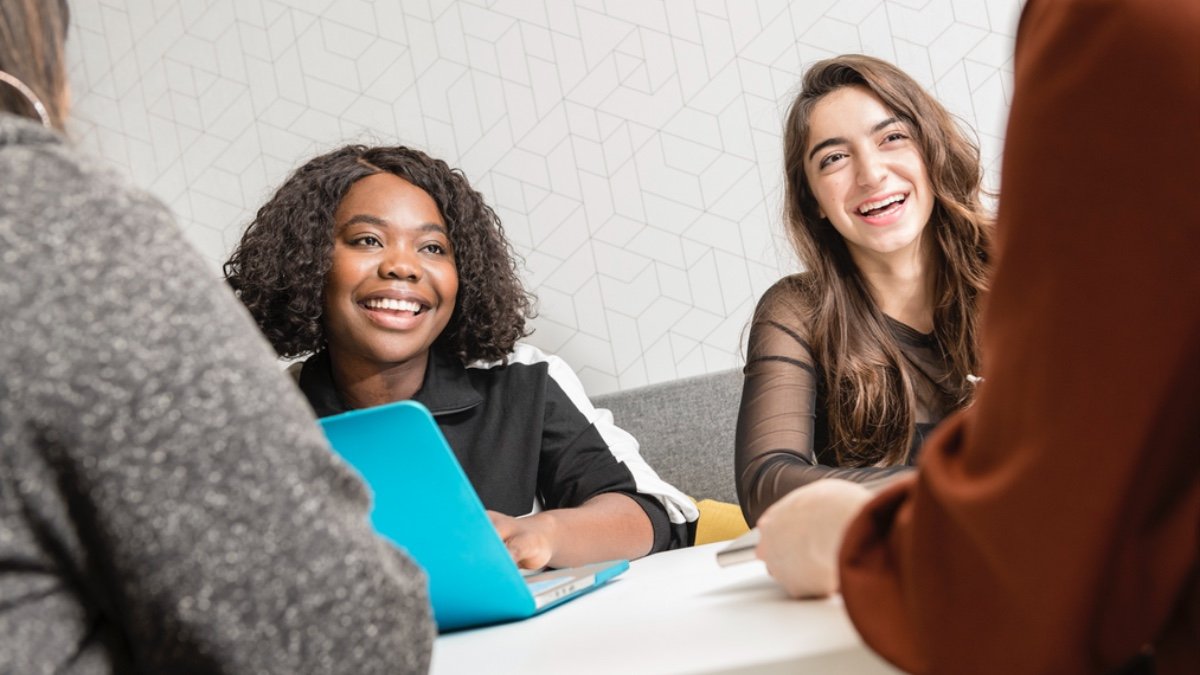 Why should I choose Surrey Business School? 
We inspire positive change in business and society, and individuals and organisations, both locally and globally, by blending high-quality impactful research with excellent teaching. Surrey is a technology-led university too, and the Business School embraces fast-paced change, whether it's in our student community or discovering new approaches in the ever-expanding world of digital business.
We're also ranked in the top 10 for business and economics in the UK and 67th in the world by the Times Higher Education World University Rankings 2023. The six departments that make up Surrey Business School are:
All our departments offer a real depth of knowledge in their subject and as a student, you'll have the opportunity to investigate your area of interest at a granular level.
Our acclaimed MBA course, which is offered on a full and part-time basis, gives you an opportunity to connect with peers, academics, industry leaders, investors and alumni throughout and beyond your studies.
At Surrey Business School, we'll prepare you for the realities of the modern business landscape, and equip you with the confidence and resilience to lead with purpose and passion.
What's it like to study here?
Studying here puts you at the heart of a vibrant, exciting and truly international community where you'll have access to a mix of academics, practitioners and guest speakers from the business world.
"At Surrey Business School, our focus is to provide you with an enjoyable yet stretching postgraduate programme that will develop you into skilled and highly employable graduates."
Professor Steve Wood, Dean, Surrey Business School
We offer courses covering topics as diverse as Digital Marketing and Occupational and Organizational Psychology. 
"We exchange postgraduate students with the global elite of business schools. Depending on your programme of study, you may be able to spend a semester or a full academic year studying at one of our partner universities in attractive locations around the world. Our students value these opportunities for their life-enhancing and career-boosting benefits." Dr Cecille Guillaume, Director of Internationalisation and Deputy Head of Postgraduate Programme
Finally, you'll be given a personal tutor, who'll support you during your time here and you'll be learning in an environment that has been awarded a Gold Standard in the Teaching Excellence Framework ratings.
What facilities and support do you offer?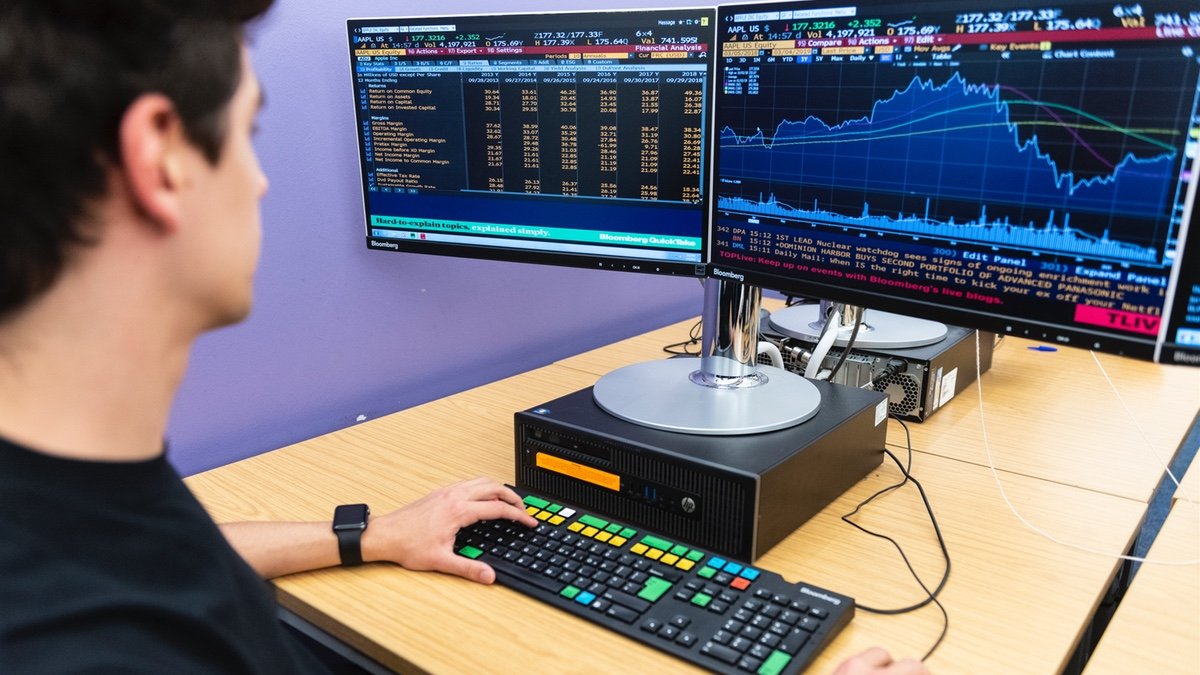 Surrey Business School is housed in the impressive Rik Medlik Building, where you'll find a common room, computer lab and breakout areas. Students have access to real-time, leading financial databases, including Datastream, BoardEx, Bloomberg, CSMAR, LexisNexis, Orbis, Thomson One Banker and WRDS, in the dedicated Bloomberg Suite. 
Our tutors actively encourage students to think outside the box when it comes to applying learning to real-world challenges. Recent examples include live consulting student projects helping soft drinks brand Carabao develop their UK digital marketing and developing communications materials for entrepreneurial start-up platform Meek.    
We're also proud to offer support to would-be entrepreneurs via SurreyIDEA where there are plenty of extracurricular opportunities to work with businesses and gain entrepreneurial skills.
What are the research specialisms I should know about?
We have five acclaimed research centres. These are: 
Among our academic staff, Dr Ying Zhou recently presented her research into job quality in EU states to the UK Cabinet Office, and Dr Itziar Castello, Senior Lecturer in Digital Economy, received a grant to explore the impact of disinformation surrounding Covid-19. You will find further updates on our research impact here.
We also have well-established multi-disciplinary research, where we investigate challenging areas in close collaboration with academic colleagues and relevant industries. Research topics here include digital platforms and new business eco-systems, sustainable innovation for social inclusion, and open data and digital transformation in the public sector.
What's Surrey's record on employability? 
We were named the University of the Year for Graduate Employment in the Good University Guide 2022. Our Employability and Careers team won the National University Employability Award (NUE) for the Best University Careers/Employability Service in 2022. The team offers careers information and guidance throughout your time as a student, as well as up to three years after you graduate. There's an active and growing LinkedIn community of Surrey Business School alumni as well.
Our MSc courses are accredited by the Association of Masters of Business Administration, the Association to Advance Collegiate Schools of Business, the Association of Chartered Certified Accountants, the Chartered Institute of Marketing and many other professional bodies who set the gold-standard for their industries. 
Recent postgraduate students have secured jobs at a wide range of exciting small and medium sized companies and leading global brands KPMG, AIG, NHS, Legal and General and Deloitte. Surrey also boasts an award-winning employability and careers service.
An average of 94% of our taught postgraduates are employed or in further study after leaving their course. As a postgraduate, you'll have more specific skills and a greater depth of knowledge to offer potential employers.
What's life like as a student at Surrey?
Life as a Surrey student isn't just all about study. Away from the lecture theatres, there's a thriving campus of 17,000 students with 140 different clubs and societies, ranging from Mixed Martial Arts to the Business School Society, and from the Surrey Video Gaming Society to the Golf Society.
Nearby is Surrey Sports Park, a £36-million facility, which offers a full range of training and leisure facilities for the élite and the casual athlete. Leafy Guildford, meanwhile, is a bustling market town with a wide range of bars and restaurants that can be accessed just a few minutes' walk down the hill. The world class attractions of London are also just a short 34-minute train journey away, if you fancy time in the city.
Find out more about Postgraduate Courses in Surrey Business School.