Evaluation of UK food hygiene and safety training
Summary
This project will review and evaluate the impact of current food hygiene and safety training provision on food safety practices and standards in the industry. It will identify practical action to address any shortcomings identified indicating how such action would lead to enhanced consumer protection.
The proposed work will support the Agency's efforts to facilitate the development of a well trained food industry workforce. The work will be guided by a Steering Committee comprising experienced representatives from academia, an enforcement agency and the catering, retail and manufacturing sectors. Novel methods will be developed to assess quantity and nature of existing training materials, training courses and qualifications.
The uptake, barriers to uptake and nature of training in different sectors of the food industry will be determined. The extent to which acquired knowledge is retained and applied in practice in different sectors of the food industry will be determined.
Funder
Team
Researchers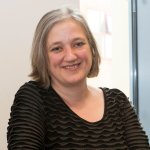 Professor Monique Raats
Co-Director, Institute for Sustainability; Professor; Director of the Food, Consumer Behaviour and Health Research Centre
Biography
I am a founding Co-Director of the University's Institute for Sustainability, and director of the Food, Consumer Behaviour and Health (FCBH) Research Centre. Together with the university's Department of Nutritional Sciences, FCBH was awarded the prestigious 2017/2018 Queen's Anniversary Prize. FCBH research domains include:
food-related behaviour and policy interventions to achieve sustainable and healthy lifestyles;
social, policy and ethical issues relevant to the grand societal challenges such as sustainability and obesity;
study of food systems from the perspective of significant actors and stakeholders within the system; and
methodologically advancing food consumer science through exploring novel data sources and methods of data linking.
I previously worked at the Institute of Food Research (now Quadram Institute), Health Education Authority and University of Oxford. My expertise is in the area of public health and behavioural nutrition research, gained on a variety of projects. My research is wide ranging both in terms of topics covered (e.g. food choice, policy development, food safety) and methodologies used (e.g. qualitative, quantitative, stakeholder consultation). I have also been involved in the evaluation of health promotion programmes and developing tools for use in nutrition education. To date I have published over 145 refereed papers, numerous non-refereed publications including 20 book chapters 20 book chapters and have edited two books ("The Psychology of Food Choice" (2006) and "Food for the Ag(e)ing Population" (1st edition 2009; 2nd edition 2016).
From 2011 until June 2018 I was a member of UK's Scientific Advisory Committee on Nutrition (SACN) and also a member of the Subgroup on Maternal and Child Nutrition (SMCN) from 2012 until June 2018.
I am one of the founding members, member of the Board of Directors (2001-2006) and was secretary (2004-2006) of the International Society of Behavioral Nutrition and Physical Activity. The society was set up to combine interests in diet and physical activity; and to stimulate, promote and advocate innovative research and policy in the area. The society now plays an important role in fostering excellence in research in this field through its annual meetings and journal called the International Journal of Behavioral Nutrition and Physical Activity.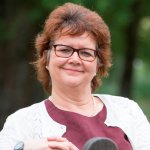 Dr Bernadette Egan
Senior Research Fellow/Senior Adviser NIHR Research Design Service South-East/Acting Co-Chair University of Surrey Ethics Committee
See profile
See profile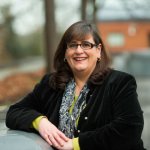 Dr Charo Hodgkins
Senior Lecturer & Director of Innovation for School of Psychology; Institute for Sustainability Fellow
Biography
I started my career with GSK as a development chemist and then moved to Superdrug Stores PLC as Head of Technical Services. During my 14 years in industry, I gained extensive experience of managing technical and research projects within both branded and retail environments. In 2003, I joined the Food, Consumer Behaviour and Health Research Centre (FCBH) in the School of Psychology at Surrey, a multidisciplinary research centre which brings together skills and expertise in order to address research questions on food related policy, consumer behaviour, public health and ultimately food sustainability. I have played an instrumental role in the success of the Research Centre, working on a wide range of collaborative, multidisciplinary UK and EU funded research projects. I am also Director of Innovation for the School of Psychology, employing my expertise to support academics in the School of Psychology and the wider university to develop pathways to impact thus ensuring our research delivers societal benefit. More recently I became a Fellow of Surrey's Institute for Sustainability within which I collaborate on four key research areas; Governance, Equality & Sustainability, Sustainability through Behaviour Change, AI & Sustainability and Plastics in the Circular Economy. I am also an elected academic representative for FHMS on Senate and Council.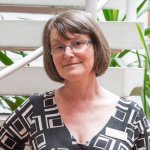 Professor Anita Eves
Professor of Hospitality Management
Biography
I am a Professor in Hospitality Management. I teach food-related topics, including innovation and new product development, and my research focuses on consumer behaviour in the context of food. This has included healthy eating behaviours in foodservice settings, food hygiene behaviours in the home and also of food handlers in the foodservice sector, and the role of food in the tourism product. I am a founding member of the University Food, Consumer Behaviour and Health Research Centre. Outputs
Publications
Refereed Papers
Egan MB, Raats M, Grubb SM, Eves A, Lumbers ML, Dean M, Adams MR (2007) A review of food safety and food hygiene training studies in the commercial sector. Food Control 18(10), 1180–1190. http://dx.doi.org/doi:10.1016/j.foodcont.2006.08.001
Conference papers
Shepherd, R. & Dean, M. (2001). Partnerships in risk communication. Paper presented at the Food Standards Agency Risk Assessment Workshop, Heriot-Watt University, Edinburgh, 3-4 July 2001.
Dean, M. & Shepherd. (2002). Effect of source consensus on perceptions of risks and benefits of GM food. Paper presented at the European Association for Experimental Social Psychology, San Sebastian, Spain, 26-29 June 2002.
Shepherd, R, & Dean, M. (2002). Risk communication on organic foods: effects of collaboration between sources. Paper presented at Society for Risk Analysis-Europe, Berlin, 21-24 July 2002.
Research groups and centres
Our research is supported by research groups and centres of excellence.