Department of Clinical Sciences
The Department of Clinical Sciences is the home of the faculty members with a clinical, welfare or teaching-focussed background. We have expertise across species from farm to laboratory animals, and from reproduction, and internal medicine to surgery, including orthopaedic and neurosurgery.
About us
Our teaching fellows include those with focus on communications, veterinary professionalism, clinical skills training, nutrition, welfare, companion animals and e-learning. We are a diverse group, offering a great range of expertise for the students and research opportunities in clinically-motivated, welfare-oriented or pedagogically-focussed areas.
Meet the team
Head of Department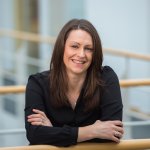 Head of Department of Veterinary Clinical Sciences; Associate Professor, small animal medicine

Veterinary clinical sciences research
Our research department has vets from small animal, production animal, equine, and specialist areas such as oncology, theriogenology, neurology that extend beyond species boundaries.