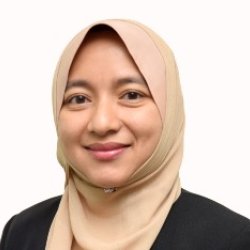 Aduwati Sali
Dr Aduwati Sali, who studied for her PhD in Mobile and Satellite Communications at Surrey, tells us about being shortlisted as a finalist in the Professional Achievement category in the prestigious British Council Alumni Awards Malaysia.
Research project
Adaptive Approach in Reliable Multicast Transmission Over Geostationary Satellite Networks
How did you feel about being shortlisted?
I was elated! I've followed the awards since 2016 when my friend was one of the finalists. I saw it on my Facebook wall and I said to myself, "Wow! What a platform! The finalist could use that to reach out to the public. I should try applying myself!"
And four years later, you did!
I was on sabbatical leave in 2020. I couldn't go for my planned international attachment because of Covid-19 travel restrictions. My Dean knew I was frustrated as I'd been planning the trip for more than a year. She suggested, "Why don't you apply for this award? You've made an outstanding contribution in your research area." So I took it as a challenge to tell my story.
What made you swap Malaysia for Surrey?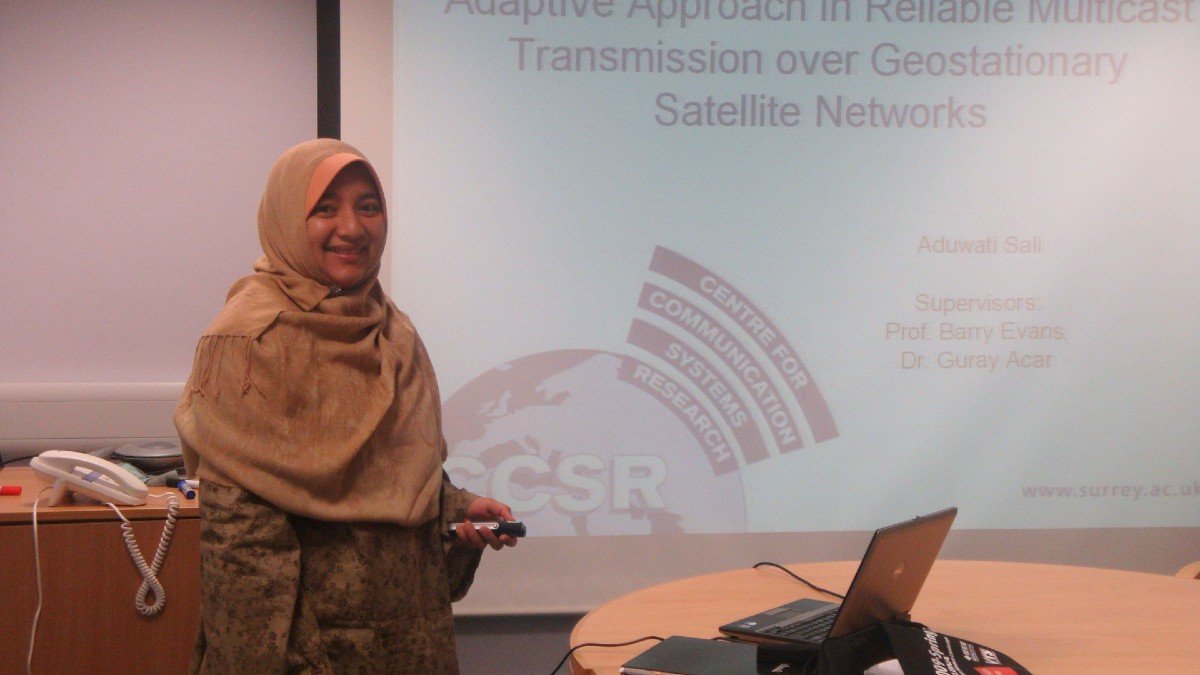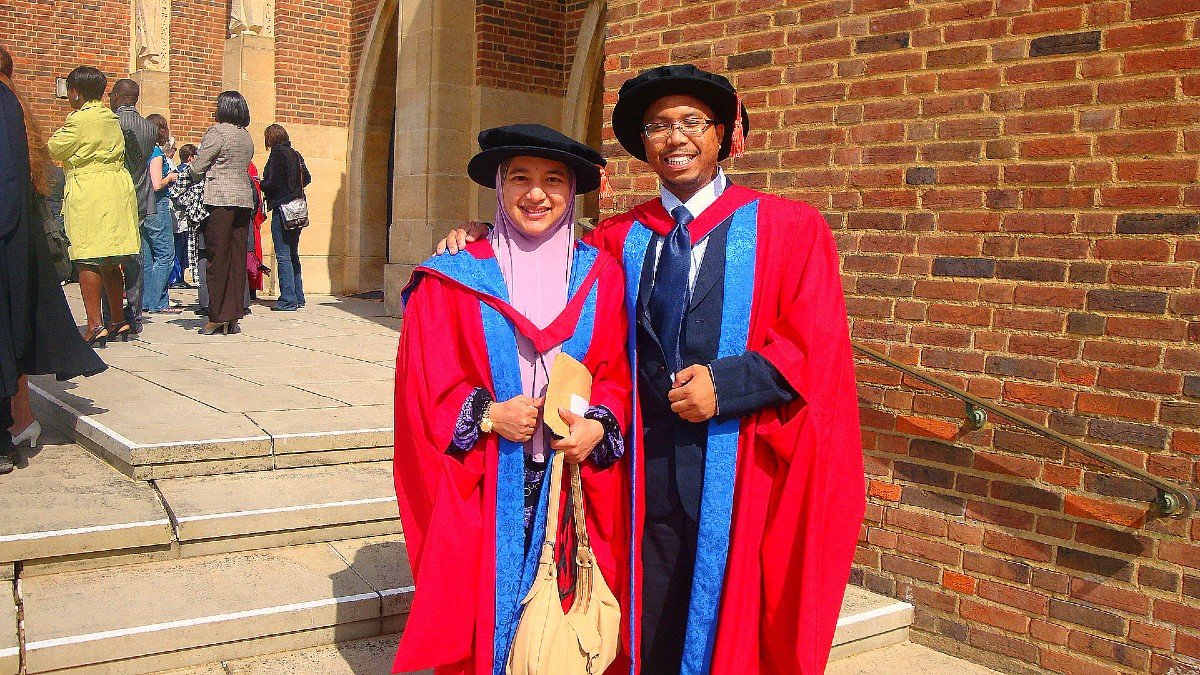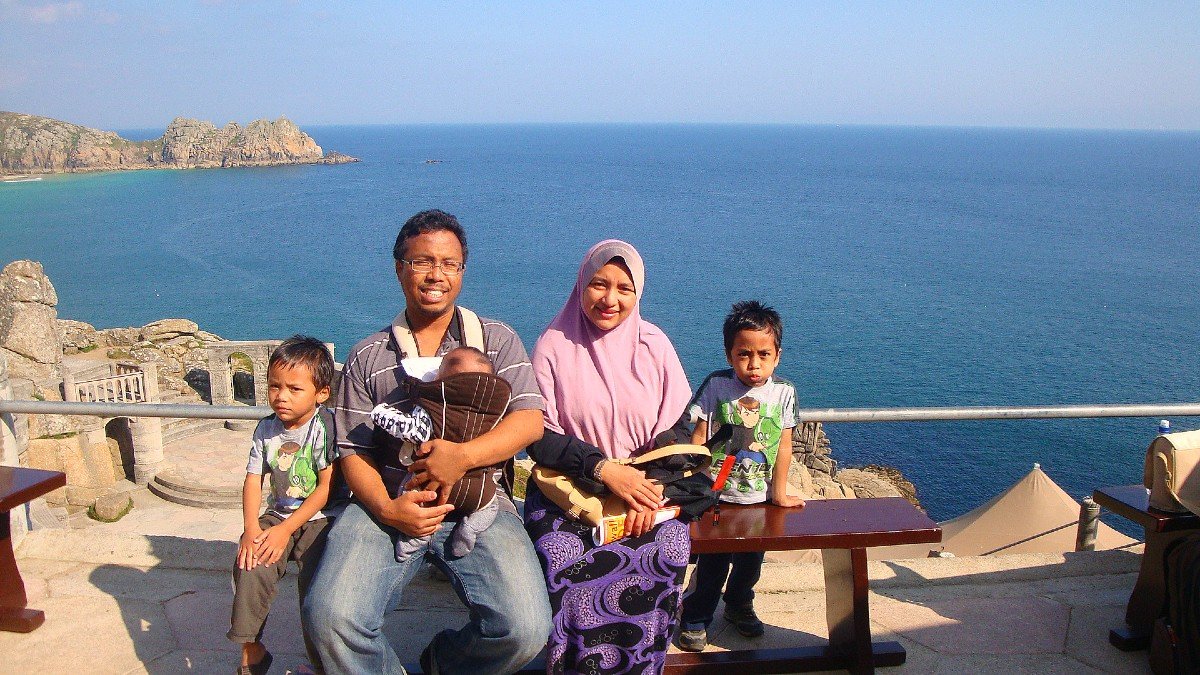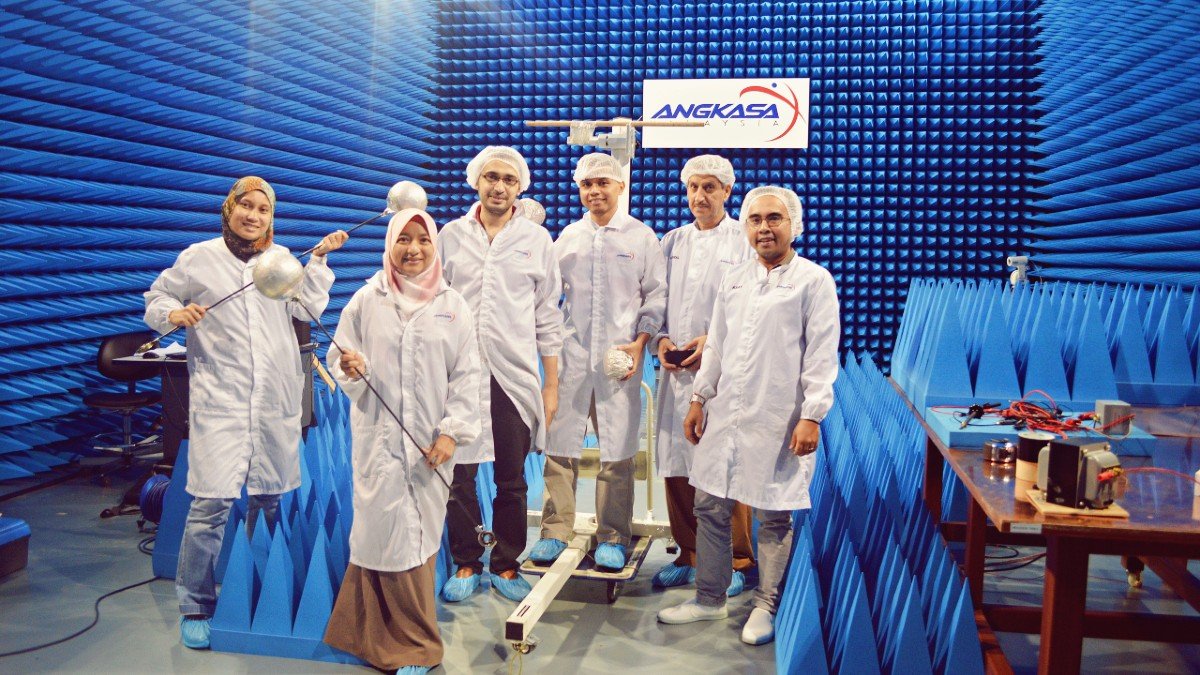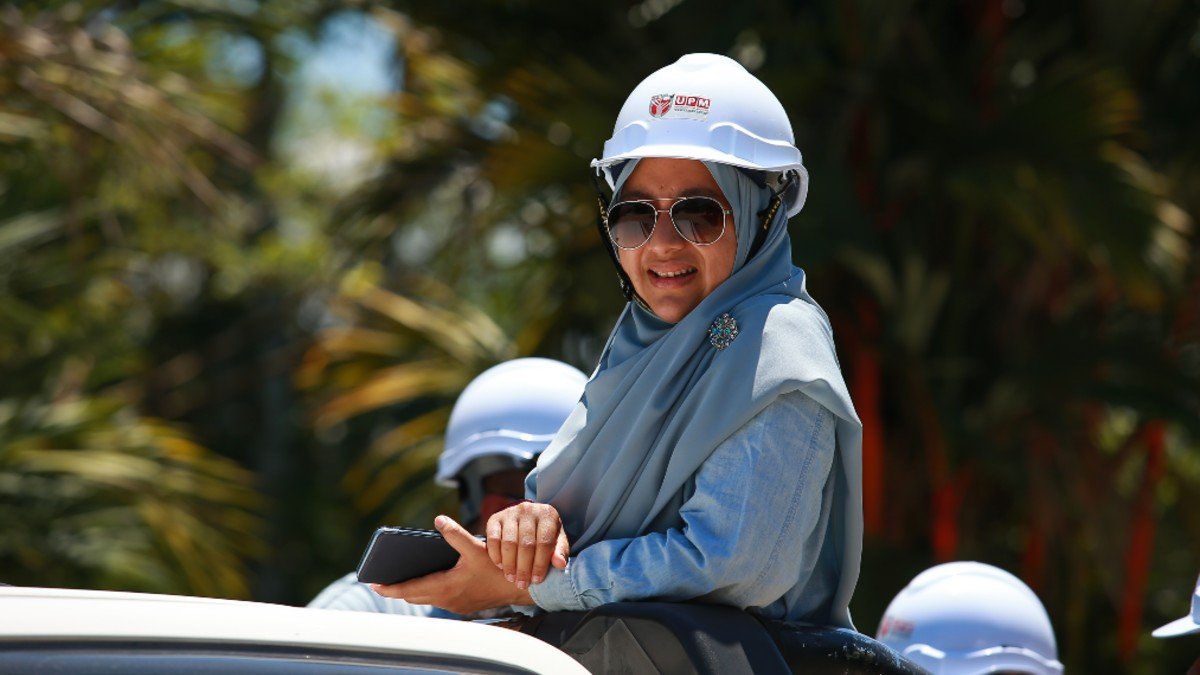 In 2003, I was considering where to go for my PhD. Satellite communication has always been my area of interest.
Surrey had top-notch research facilities and experts at the Centre for Communication Systems Research (CCSR), which is now the Institute for Communication Systems. I'd been following the group's publications during my masters. Without doubt, Surrey was the top choice for my PhD on satellite communications.
What first launched your interest in this area?
When I was a little girl in 1980s Penang, my firefighter dad brought me to the airport whenever he was on leave. I was amazed by the air traffic control tower and how it communicated over the air.
I did my final year undergraduate project on Global Positioning System, then I did my masters in handover management for satellite communications. I thought I should explore this more, especially under the supervision of a renowned scientist like Surrey's Professor Barry Evans.
What were the best things about studying at Surrey?
I fondly remember the lunches I shared with my labmates at CCSR. I also enjoyed the international conferences.
CCSR offered priceless experience to network with other researchers, too, and defend my findings and exchange ideas. This skill has brought me far and wide, not only in research but also in life.
What's your happiest memory of your time at Surrey?
My husband, Hezerul, and I were doing our PhDs at the same time. We had two boys during the four years we were at Surrey.
I miss weekends exploring the area, especially its leafy parks, gardens and hills with their beautiful flora and fauna. My boys would run around and tumble on the ground. They're teenagers now and the memories are a treasure for them.
Following your PhD, you returned to Malaysia in 2008 to become a lecturer at UPM. What are the best parts of that role?
I love the nature of the job, from teaching and learning to research and innovation. It feels seamless from my experience in Surrey.
In fact, I emulate the experience from Surrey and implement it in my work. I reach out to other researchers and industry players in the same area, and collaborate with them.
You were also on attachment at the Malaysia Space Agency (MySA). What was your role there?
I was there for a year in 2014. I worked on remote earthquake monitoring using satellite communications. I was the project leader. We collaborated with the meteorological department, MetMalaysia, to investigate the possibility on better disaster management by analysing the seismic data and using satellite links to better communicate.
The project opens up a lot of potentials, especially in disaster data management and governance in Malaysia.
Have you been back to Surrey since 2008?
I returned for graduation in April 2010 – at the same time that a volcanic ash cloud covered Europe! We went there not only with our two boys, but also with a baby boy born in January 2010.
My family back home worried we'd become stranded in the UK if we couldn't fly back to Malaysia due to the volcanic eruption. But we were having a great time. We felt guilty about making them worried.
What advice would you give to students wanting to follow in your footsteps?
Dream, fly and explore. Surrey is THE institution for you not only to gain knowledge and experience, but to build your resilience and resourcefulness in life.
Especially for my female students, stand tall and be heard not by your appearance or your voice, but by your kindness and hard work.
Don't be afraid to lose or be frustrated by failures either. They build your characters and confidence.
Finally, follow your dreams and be yourself. 
Find out more about PhD study at our Institute for Communication Systems.