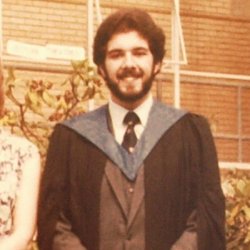 Alan White
"I'm really proud of my career as I fundamentally believe that my research has made a global difference. Everything I've done always comes back to Surrey and I wouldn't change a thing."
Serendipity
When my mum first told me about the new nursing course at Surrey, my first thought was 'Where's that!'. I gave the University a call and was put through to Dr Crystal, who was looking after admissions. It was late in the summer but I was offered a place and two weeks later, I was heading down to Guildford. I never looked back.
Everything about Surrey was magical.
There were 20 student nurses on the course, and we were thrown in at the deep end.
Our course was phenomenal. We were taught by experts from across the University and became as comfortable with Krebs citric acid cycle as the embourgeoisement theory. Our nursing lecturers were second to none.
Our cohort became a close group of friends very quickly. It was a wild ride. A combination of really intense academic work and socialising – made even better by living on campus. Our friendships were made stronger by our sense of being the first on the nursing degree and facing very wary clinical teams as we had to prove to them we could do the work of a nurse.
There were big lectures and big events, but then also small seminars where we would sit around a table and debate. Our lecturers were great at pushing us; even now, whenever I'm trying to solve a problem, I hear my lecturer's voice in my head saying 'Alan, think again'.
There was a lot happening in the late 70s and early 80s. In my final year, I remember taking breaks from writing my dissertation and coming out of my room in halls to track the updates on the Falklands War as it happened.
Musically it was a great time, 10CC, Genesis, The Who, and the emergence of punk. It's hard for me to pin down one song that reminds me of Surrey - it was more of a feeling of freedom and the start of something special.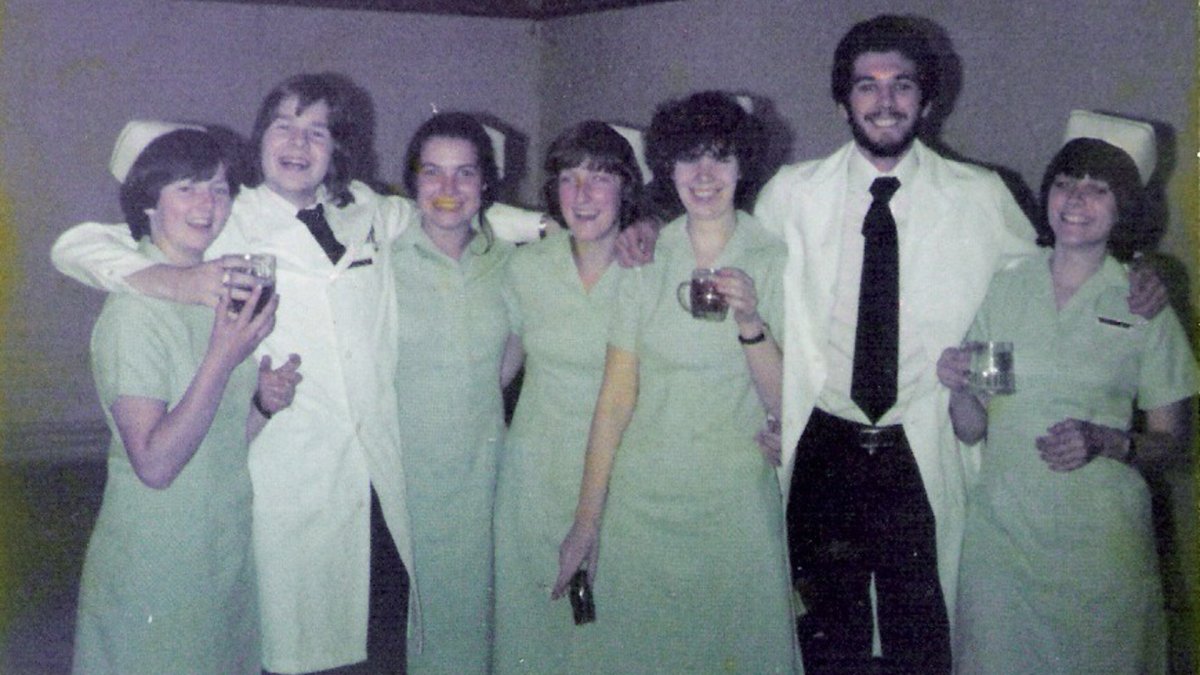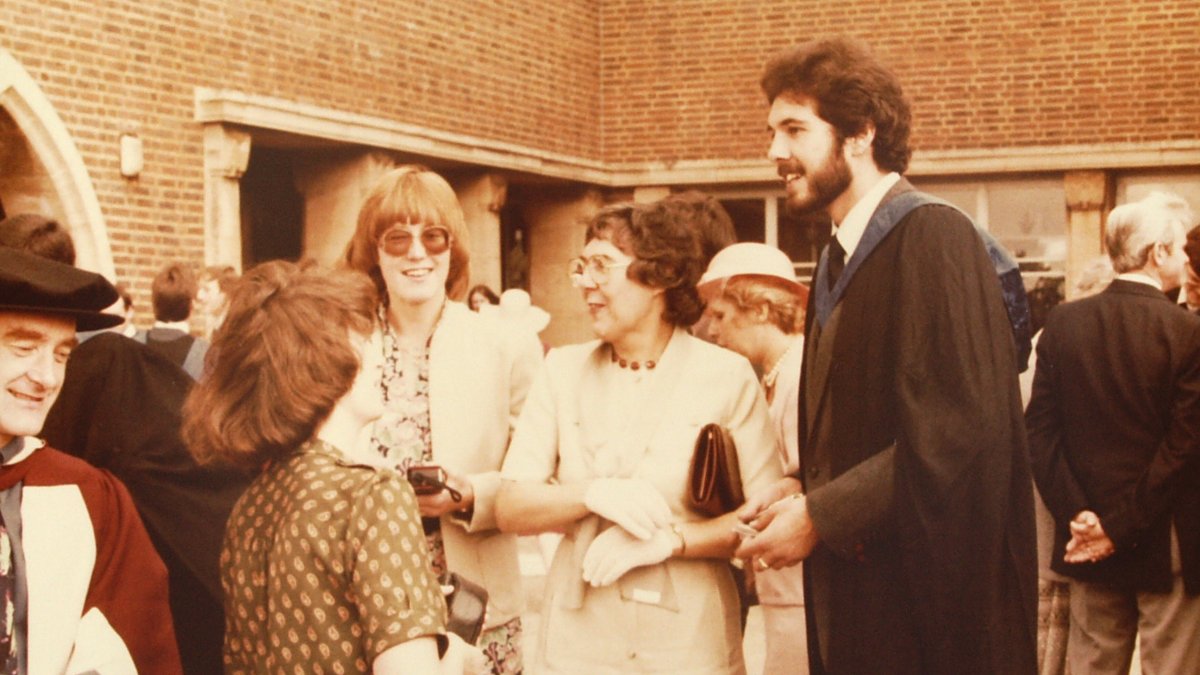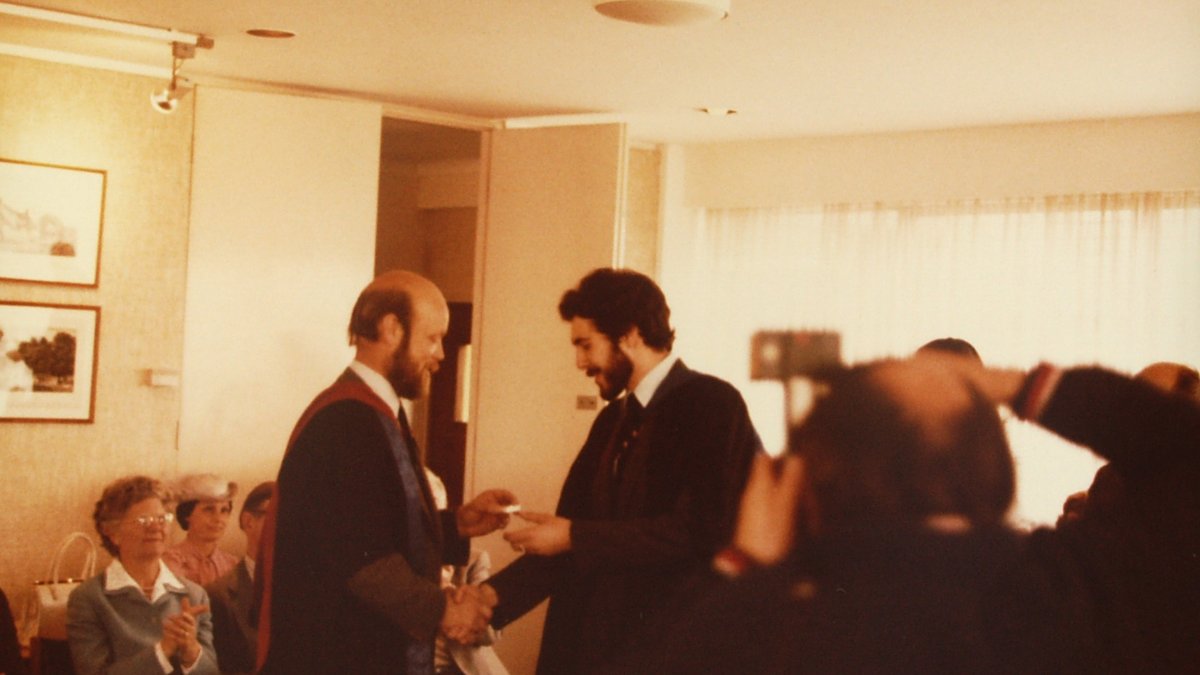 Making a difference
All my time at Surrey, my vision was to come back to higher education as a lecturer. Following graduation, I worked in Guildford before heading up to London to do my Intensive Care Course and then up to Yorkshire. I was delighted when I joined the then Leeds Polytechnic as a lecturer in 1988.
It was during my time at Leeds that I took my masters, and then my PhD at the University of Manchester, graduating in 2000. That's when everything really changed…
My research focused on men's health which was a new and emerging topic at the time. I actually became the world's first professor of men's health in 2004, which has been one of the most important things I could've ever achieved.
If I had to describe my career in three words, it would have to be exciting, varied and (sometimes) scary!
With my research, I've been a guest expert on the One Show, interviewed on Radio 4's Today programme, made the BBC News and Sky News and been on Women's Hour, along with radio programmes across the world.  I've given plenary papers at international conferences, and I've worked with the World Health Organisation on the men's health report and strategy for Europe - which was a great privilege.
I've even worked with the Premier League, evaluating their Premier League Health initiative – which was aimed at young lads in inner-city areas.   
When I was a teenager in Northumberland, I didn't know where Guildford was, but my career has taken me around the world. I've researched in Belarus and Australia. I completed a three-week fellowship for the University of Otago in New Zealand and was a visiting professor at the University of Malaya in Kuala Lumpur, Malaysia.
"I'm really proud of my career as I fundamentally believe that my research has made a global difference. Everything I've done always comes back to Surrey and I wouldn't change a thing."
Since my graduation in 1982, I've retained my status as a registered nurse. I'm heading off to Borneo for the World Congress on Men's Health in October, where I will probably be the only nurse. I'm making a statement because I believe nursing has such a fundamental role to play in our world. It's a privilege to be a nurse.
Your place in nursing
For anyone thinking about studying nursing, embrace it. Look at your career as a path, and as you go down that path, sometimes you go the wrong way. But there's space for everybody in nursing, and there's space for you to really make a difference. If you're on a path that doesn't seem as though it's utilising your skills or your passions, look to change your way but don't change your career.
Looking to the past to inspire the future
We're celebrating 40 years of nursing at Surrey, Discover more stories from our nursing graduates through the decades. 
Visit Alan's website to find out more about his nursing career and latest publications.