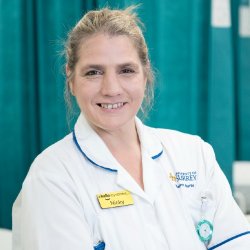 Nicky Secrett
"It's great to be on placement.  Every time someone refers to me as a nurse my heart skips a beat!"
Choosing nursing
I wanted to be a nurse since I was four years old. However my family were not keen for me to go into nursing after I finished school, and so instead, I worked in law for 20 years. I started as a legal secretary and worked my way up, doing a long-distance university course to gain a qualification as a specialist paralegal in civil litigation.  
I was made redundant from my law firm of 11 years and a family bereavement in 2017 made me realise that life's too short so I decided I'd train to become a nurse. I knew I needed hospital experience to improve my CV and started working at the Royal Surrey County Hospital in 2016 as a healthcare assistant in A&E. To gain the A levels necessary to enter university, I enrolled on to an Access to Nursing course at Guildford College in 2019. I gained more than the number of distinctions required for my course and was offered a place from all five of my university choices, one of which included Surrey. 
My course
The Surrey Clinical Simulation Centre is a really great place to learn. It's interactive, with breathing and blinking mannequins. The University also has amazingly talented actors, and you forget whilst in a scenario with them that they're acting!
The tutors are all extremely knowledgeable and helpful. Each student is allocated a personal tutor throughout their three years. I'm very lucky to have the personal tutor I have, who is extremely helpful, encouraging and gives me a lot of confidence.
Credit: University of Surrey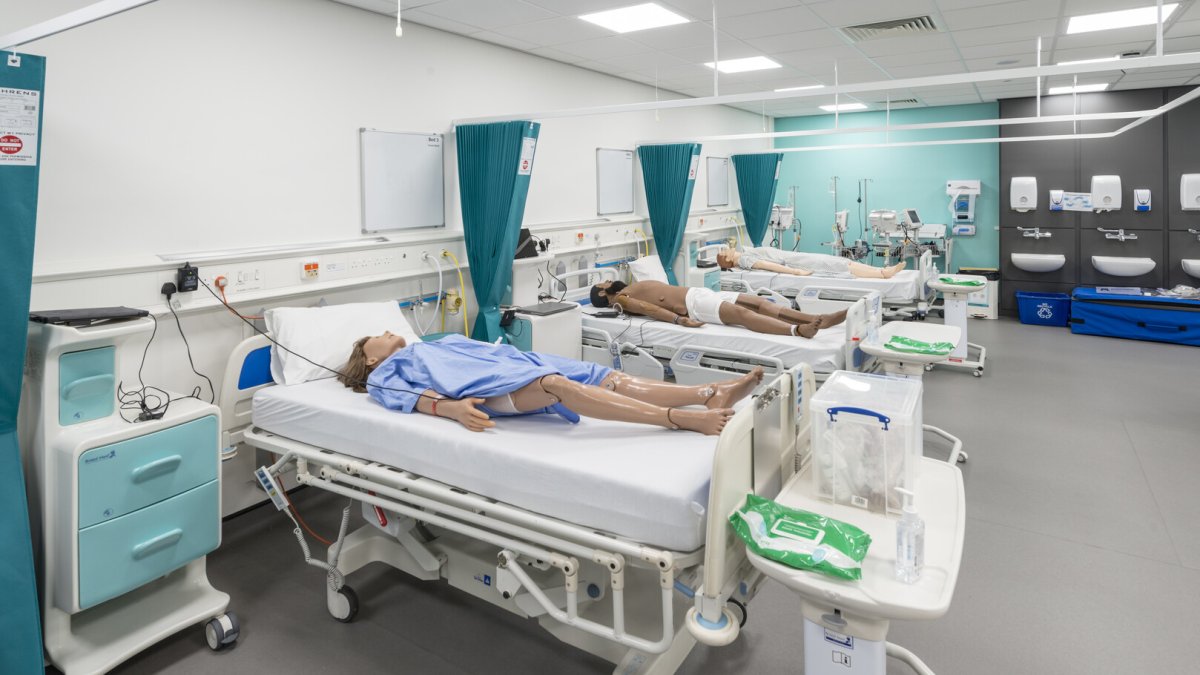 On placement
During my first year, we were allocated our first two placements. My first placement was in a surgical short stay at a hospital in Guildford. It was fantastic! My placement was very involved, I went into theatre on three occasions and the surgeons talked through everything they were doing. It was a real eye-opener. 
My second placement is at Haslemere Rehabilitation which is for people who have just had a stint in hospital and are preparing to go home. It's a totally different pace from my previous placement.
Later on in my studies, I will be able to choose my own placements, and I'd like to try working in a prison, on an oncology ward and in recovery. A lot will happen in the next two years at university so who knows what I'll end up doing!
It's great to be on placement. Every time someone refers to me as a nurse my heart skips a beat!
Looking back
Since starting my course, I believe my confidence has grown. I gained a lot of experience when I was a healthcare assistant and working as a student nurse, I've learned how much I already know and how much more I need to learn.
I would like to give a 'shout out' to any mature students who want to go to university but think they may be 'too old'. The University classifies mature students as anyone over 21. Being double that age, I did wonder whether I would be the oldest student in the class or even the whole University!! Thankfully, I am not!
I wholly recommend you take the jump with both feet if you're considering going into nursing as a mature student.