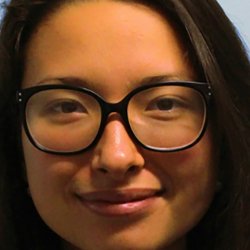 Valeriya Kim
"I became more engaged with societies this year and it feels like being a part of something big and important."
Course
International Hospitality Management
"I chose to come to Surrey because I read that it is a top university for the programme that I wanted to do. The fact that it has a placement opportunity as well as a reputation for high employment rates after graduation also influenced my choice.
I have been studying the subject while I was completing Sixth Form and found that I find it enjoyable and interesting. I think that it has a lot of practical work that I prefer and it helps you develop skills that could be used in different fields afterwards. Additionally, I am very passionate about travelling and cooking, so hopefully my programme at Surrey will help me understand where I can go from here.
I enjoyed my first year because of the practical work at the restaurant; I found it insightful and exciting, giving me loads of experience that I will need in the future. During second year, the real highlight was the 'developing professional' module - it gave me the chance to work voluntarily for a firm and get valuable experience for my future Professional Training Year.
The lecturers that I had were very helpful and knowledgeable, helping me succeed during my first year and achieve a first, which I am very proud of.
I became more engaged with societies this year and it feels like being a part of something big and important. Enactus has really brought me a lot of joy, because I met new lovely people, became engaged in different projects and developed my skills and creativity.
The best thing about Surrey for me was how it transformed closer to summer. Students always come up with outdoor activities, communicate and put on events; it creates a special atmosphere in university life and makes things easier and nicer.
I have changed a lot during my time at Surrey: I have learned to carry responsibility for myself without someone telling me to do so. I have learnt to work hard and do a lot of things at once by balancing my studies, work and social life. Overall, I love this university and I am glad to be a student here."
Discover more about our hospitality, events, tourism and transport programmes, including our BSc International Hospitality Management.