Distributed and Networked Systems Group
Many of the successes of today's digital world, such as the Internet, World Wide Web, blockchain, distributed ledgers, cloud computing, and social networks, are underpinned by distributed and networked systems. The interests of this group span both technical and socio-technical challenges arising in these settings.
Overview of research interests
Our group brings together a number of academics with an interest in various kinds of systems: distributed systems, networked systems, social systems, concurrent systems, and combinations thereof. We maintain a strong inter-disciplinary focus on socio-economic questions arising in the context of user interaction with these systems and emergent behaviours that stem from such interactions.
There is a broad interest in both theoretical underpinnings of such systems as well as large-scale data-driven empirical analyses and topics of active research includes:
Complex network analysis, including controllability and criticality
Concurrency control
Development of control policies
Distributed coordination
Distributed trust
Edge networks and cloud computing
Fault-tolerance
Formal verification
Information processing in networks
Resource management
Social computing and computational social science
Web tracking and privacy.
Find an expert
Find out more about our staff and get in contact.
Group leads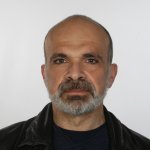 Professor Gregory Chockler
Professor in Computer Science
Areas of expertise
Trustworthy distributed systems and fault-tolerance
Distributed and concurrent algorithms, and their modelling and analysis
Blockchains, cloud computing, large-scale distributed systems.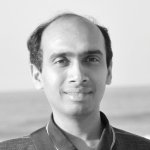 Professor Nishanth Sastry
Professor, Director of Research
Areas of expertise
Internet data science
Large-scale internet measurements
Edge networks, including applications of block chains
Social media and social computing 
Computational social science
Web privacy.
Postgraduate research students
Collaborations
Members of our group work in close collaboration with the industry and public sector organisations, and contribute regularly to standards bodies such as the IEEE, ETSI and W3C.
Alan Turing Institute, UK
Augsburg University, USA
De Montfort University, UK
DePaul University, USA
Emory University, USA
Geneva University, Switzerland
IMDEA Software Institute, Spain
Imperial College, UK
Lancaster University, UK
Macmaster University, Canada
Newcastle University, UK
Paderborn University, Germany
Penn University, USA
Queen Mary University of London, UK
Sheffield University, UK
Stony Brook University, USA
Technion - Israel Institute of Technology, Israel
Tel Aviv University, Israel
The University of Edinburgh, UK
The University of Queensland, Australia
University College London, UK
University of Cambridge, UK
University of Cyprus, Greece
University of Greenwich, UK
University of Kent, UK
University of Newcastle, UK
University of Oxford, UK
University of Reading, UK
University of St Andrews, UK
University of Thessaly, Greece
University of Warwick, UK
University of York, UK
Zurich University of Applied Sciences, Switzerland.
Accelogress Ltd
Amazon
Amey UK
ARM 
BBC R&D
CERN
Cisco
CityMaaS Ltd
Combine AI
EIT Digital (London and Rome nodes)
Emu Analytics 
Facebook / Novi
Ferrovial Corp, Spain (and London)
GE Healthcare
GSI Darmstadt
helpIT Systems Ltd
IBM
Immunobrain Checkpoint Ltd
Intel
Interchain Foundation
Machine Learning Reply, Italy
Manus Neurodynamica Ltd
Network Rail
NTUA Greece
Rail Delivery Group (RDG)
Stellar Development Foundation
Telefonica R&D
Vodafone
Wikimedia Research.
Ofcom
Samaritans UK
UK House of Commons.