---
news
GCARE celebrates 5th anniversary
Surrey's Global Centre for Clean Air Research (GCARE) team came together on 6 June to celebrate five years of research which is contributing to its mission of 'clean air for all'.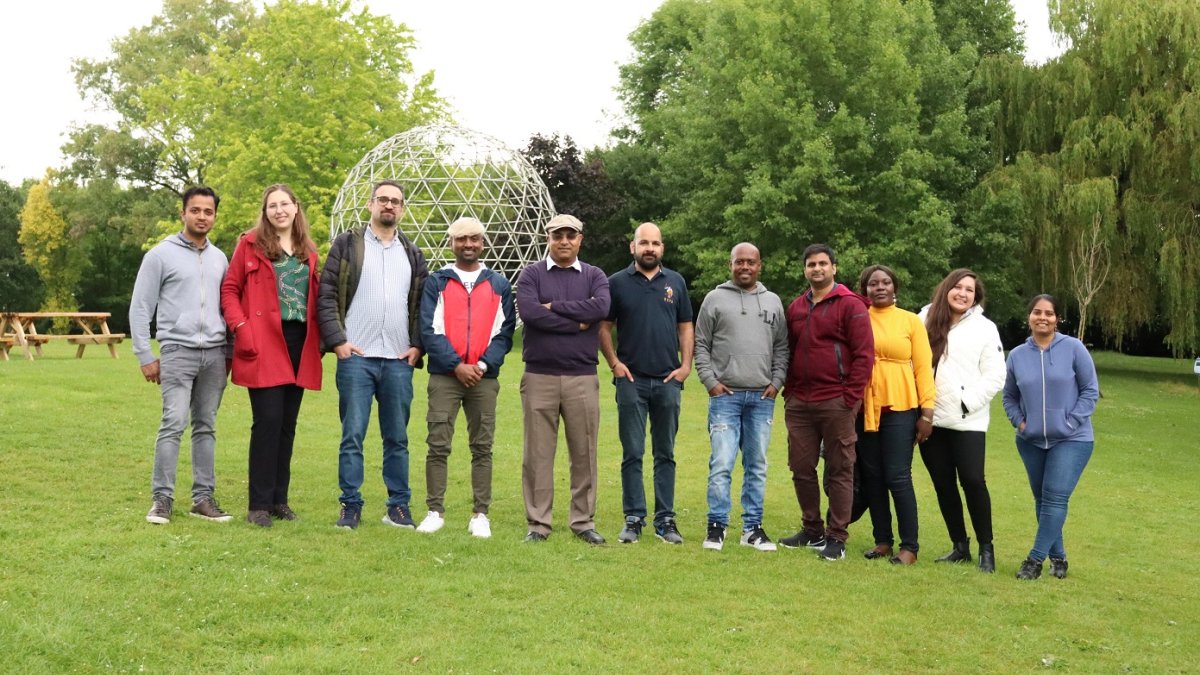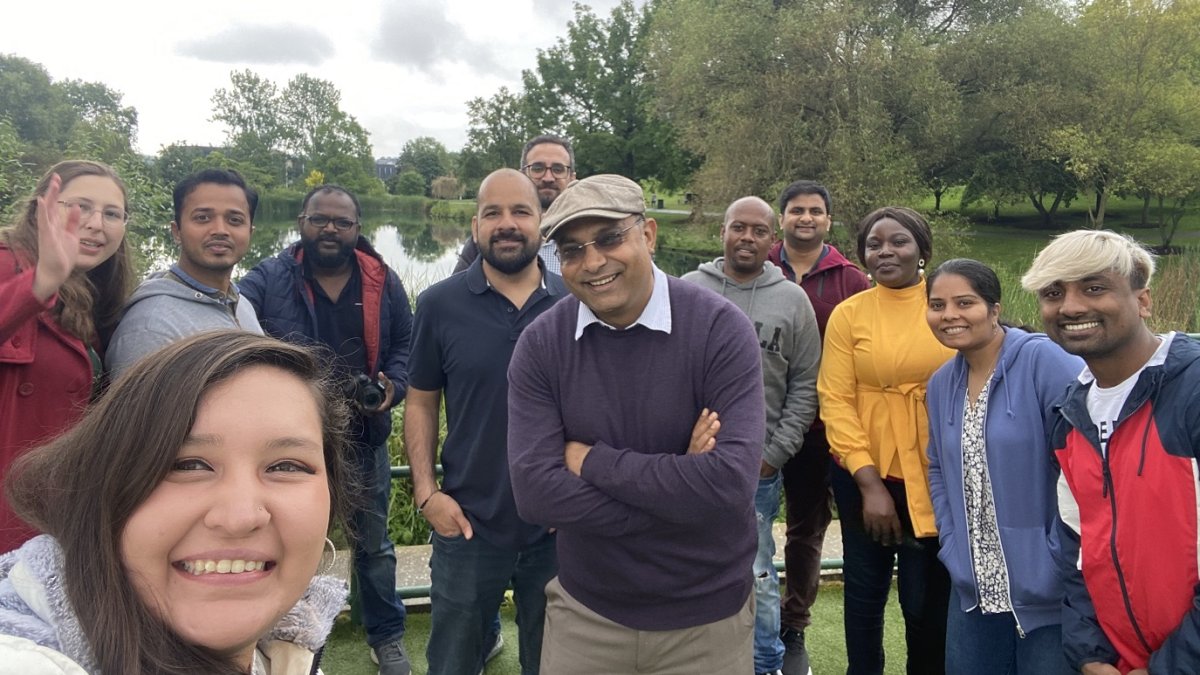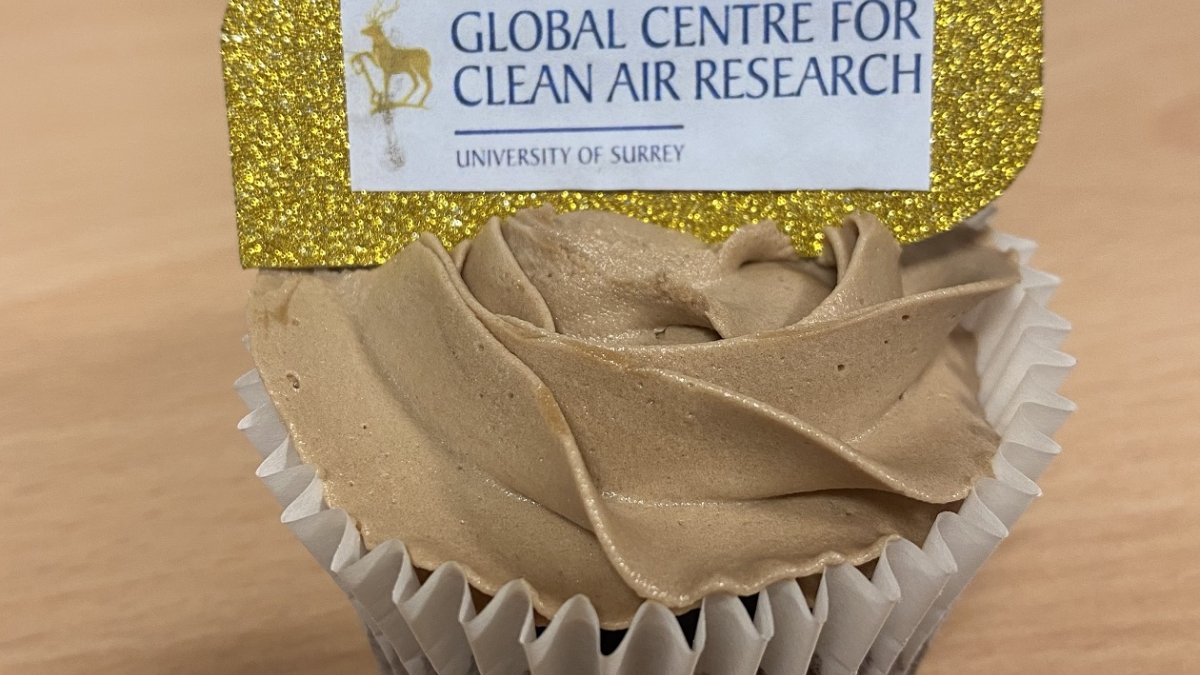 Gathering informally on campus, the team of around a dozen academics and researchers took the opportunity to reflect on the Centre's history and the challenges it has overcome over the past five years – as well as looking to the future.
GCARE was set up in June 2017 by founding Director Professor Prashant Kumar to develop understanding on the impact of air pollutants on quality of life, and to mitigate this impact by creating engineering-driven solutions and influencing regulatory strategies.
Led by Professor Kumar, the Centre – which sits within the Department of Civil and Environmental Engineering – has secured over £10m in research funding since its launch (including  leading the UKRI-funded RECLAIM Network Plus). It has completed more than 40 projects and produced over 300 journal articles and a similar number of conference publications as well as numerous reports, policy briefs, guidance documents and public resources in the domain of air quality, climate change and public health. The Centre is a hub for global collaboration and has hosted visiting researchers across the world.
Just a few of GCARE's achievements have been:
Professor Kumar says: "GCARE works towards the vision of clean air for all, understanding the impact of air pollution in our life. That's why we are working globally on developing fundamental research to fill the missing knowledge gaps, conducting application-oriented research to address real pollution issues, and translating this into awareness-raising and public engagement activities such as Guilford Living Lab.
"We are happy to celebrate five years of GCARE and excited about the work ahead as we continue to follow our vision." 
GCARE hosts Vice Chancellor Fellow Professor Lidia Morawska and its members have won University awards including FEPS PGR Researcher of the Year (Arvind Tiwari), Vice-Chancellors Award for Surrey's Researcher of the Year (Professor Prashant Kumar),and recently an IIA Officer (Yendle Barwise). To date, over a dozen PhD researchers have graduated, and nearly two dozen research fellows worked, at GCARE.
Follow GCARE and its activities on Twitter, LinkedIn and YouTube.