---
news
Surrey research on mitigating air pollution around schools is shared in China
A brochure to help UK schools tackle air pollution, which was developed in the University's Global Centre for Clean Air Research in consultation with a diverse range of collaborators, has just published in China, where it could help millions of people.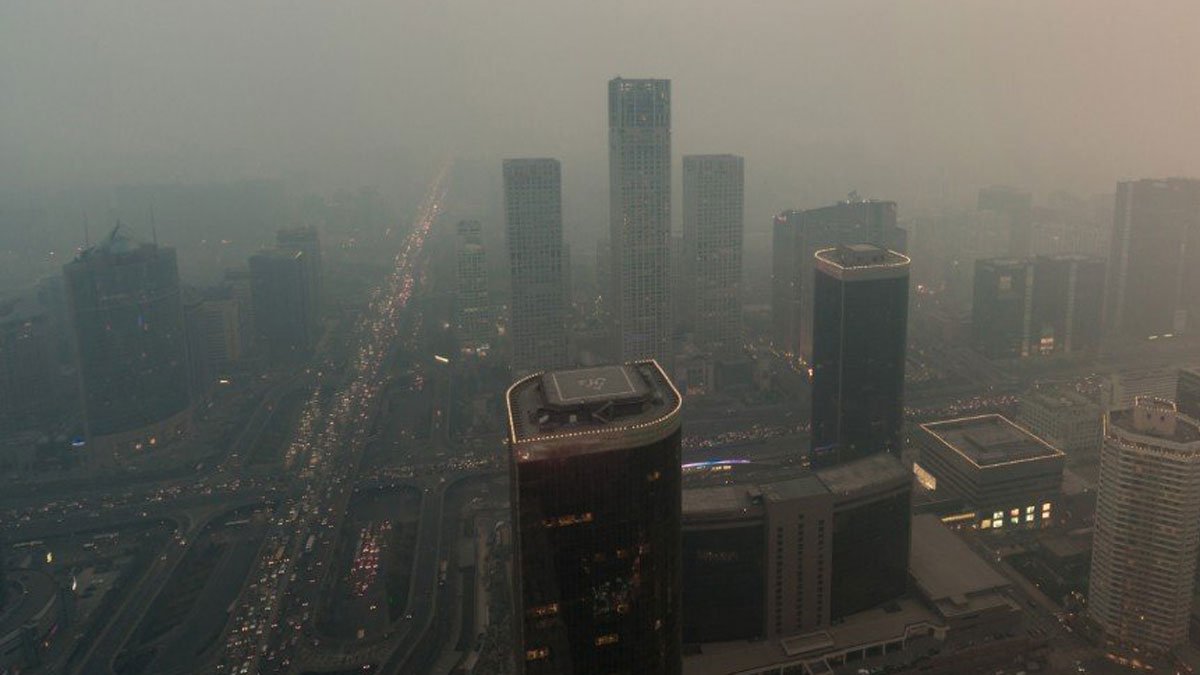 Credit: Professor Shijie Cao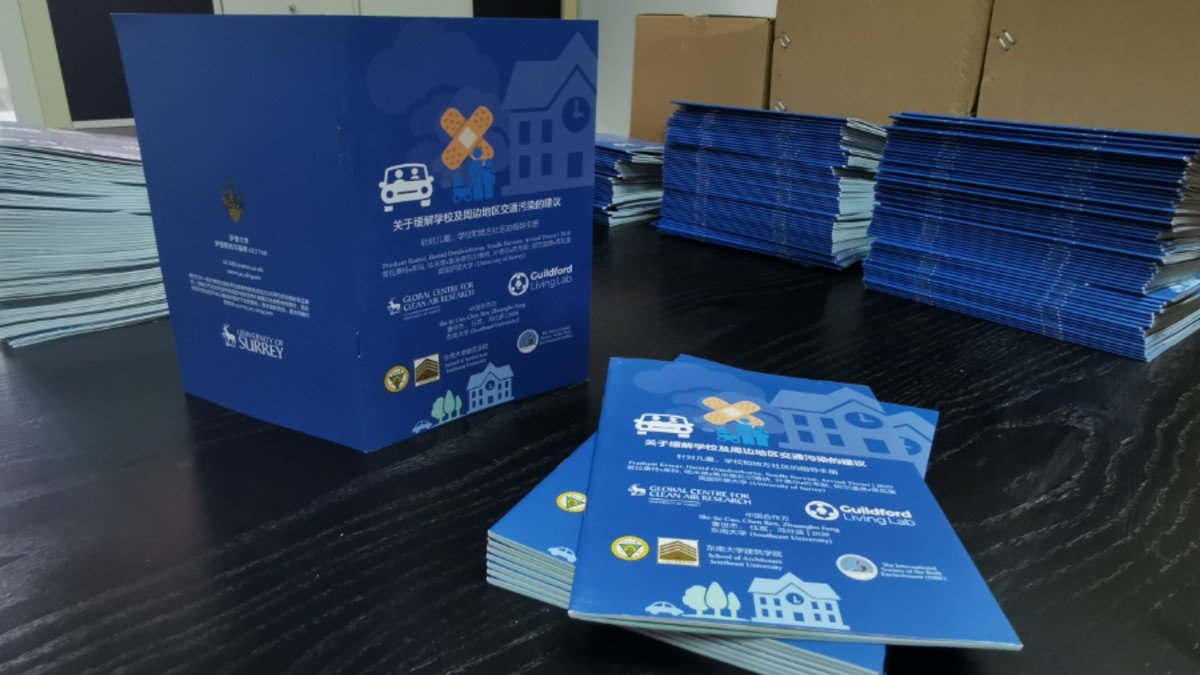 A month later and the booklet, which was created with parents, schools, academics, councillors, environmental groups, professional bodies and others, has not only made a large impact in the UK, but it's been published in China.
Professor Shijie Cao, who teaches in the School of Architecture at the Southeast University in Nanjing, is the academic driving that project. He's also a Visiting Professor at the University of Surrey, who's collaborated with Prashant on the Clean Air Engineering for Cities (CArE-Cities) initiative since 2018.
"Traffic pollution has been listed as one of the top pollution sources in urban cities, leading to severe health impacts, especially on children," comments Professor Cao. "Seeking mitigation and prevention solutions is urgent and necessary, and this requires the participation of governments, organisations, local communities, schools and all citizens.
"Considering the importance but difficulty of science findings and terminology, it's necessary to translate complex academic knowledge into simple and actionable guidance. This will enable schools, children and communities to make correct decisions, and further help reduce the exposure risk of children to air pollution.
"This booklet will be disseminated to local Chinese and international associations, and local governmental authorities, including education and traffic departments, schools and communities. We'll also use social media channels to promote the work and improve the relevant policy.
"Sometimes, citizens or even governments just need a quiet and calm voice to call for action to mitigate traffic air pollution. Our brochure will be playing this role."
After the launch in China, there will be translations published in Colombia, Brazil, Kenya, India and many other countries.
Professor Kumar concludes: "It's an amazing success story and there's been a lot of interest from other overseas collaborators."
Professor David Sampson, Vice-Provost of Research and Innovation, adds: "Air pollution respects no national borders – Professor Kumar's outstanding work is as relevant abroad as it is in the UK. We're delighted to see its reach extended internationally in helping societies improve air quality.
"His research symbolises all that we stand for at Surrey – excellence, collaboration and relevance combined to help shape the future of our planet. We're very proud of his efforts."
Find out more about studying at Surrey's Department of Civil and Environmental Engineering.