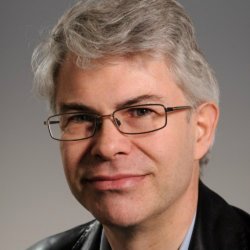 Prof Mark Plumbley
---
Professor of Signal Processing
Biography
Biography
I was awarded my PhD degree in neural networks from Cambridge University Engineering Department in 1991, then becoming a Lecturer at King's College London.
I moved to Queen Mary University of London in 2002, later becoming Professor of Machine Learning and Signal Processing, and Director of the Centre for Digital Music. I joined the University of Surrey in January 2015 to become Professor of Signal Processing in the Centre for Vision, Speech and Signal Processing (CVSSP).
Research interests
My research concerns the analysis and processing of audio and music, using a wide range of signal processing techniques, including independent component analysis (ICA) and sparse representations.
As part of an EPSRC Leadership Fellowship on Machine Listening using Sparse Representations (2009-2014) I have been extending this work to include analysis of real-world sounds, including birdsong and environmental audio. Through the EPSRC-funded project SoundSofware.ac.uk, I have been promoting sustainable research software in audio and music research, including training researchers to follow the principles of reproducible research.
My new projects at CVSSP include an EPSRC project on "Musical Audio Repurposing using Source Separation", and I am coordinating two EU-funded Marie Curie Initial/Innovative Training Networks (ITNs) in Sparse Representations/Compressed Sensing and Machine Sensing.
Publication highlights
Preprints
For preprints for recent papers, see Surrey Research Insight, Plumbley, M.
For preprints of earlier papers, see my earlier publications page.
News
Media Contacts
---
Contact the press team
Email:
mediarelations@surrey.ac.uk
Phone: +44 (0)1483 684380 / 688914 / 684378 Out-of-hours: +44 (0)7773 479911
Senate House, University of Surrey
Guildford, Surrey GU2 7XH