Next generation paper markets
A covid-extension project to understand the market for next generation paper technology with business partners.
Overview
We have developed an authoring and playback system for augmented books, using both augmented reality and 'internet of things' technologies. This was tested on professional and self-made content in the travel domain, through the creation of augmented travel guides and photobooks. Business engagement with the travel and tourism industry was affected by the global pandemic towards the end of the project in 2020.
This project aims to redress this by working closely with three companies to test our approach in their market: Bradt Travel Guides, Futurum Magazine and Thingtale. To do this, we will create a cross-platform version of the NGP Player app for Apple IOS as well as Android, author two new augmented books (for Futurum and Thingtale) and collect feedback from Bradt Travel Guides and Futurum customers (unfortunately the start-up Thingtale ceased trading during the project).
We will also progress and publish technical work on a 'magic bookmark' for page recognition, complete a project film and present the next generation paper (NGP) approach at the British Science Festival in Chelmsford on 10 September 2021.
Funding amount
£203,583
Funder
Team
Principal investigators
Co-investigators
Research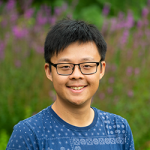 Outputs
Software
Cross-platform NGP Player for:
Publications
Bairaktaris G., Frohlich D.M. & Sporea R.A (2021) Printed Light Tags and the Magic Bookmark: Using light to augment paper objects. In press for CHI 2021 Conference Proceedings, New York: ACM Press.
Bairaktaris, G., Frohlich, D. M., & Sporea, R. A. (2021, June). Flexible optical bookmark for open-page recognition in augmented paper. In 2021 IEEE International Conference on Flexible and Printable Sensors and Systems (FLEPS) (pp. 1-4). IEEE.
Research centre
The Digital World Research Centre (DWRC) carries out new media innovation projects with social and cultural benefit.