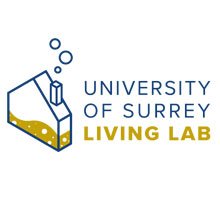 People
Our Living Lab is led by a team from a range of disciplines at Surrey, bringing a wealth of academic and industry experience.
Biography
Dr Nikolas Thomopoulos is an Associate Professor in Transport. Before joining Surrey, he was a researcher at LSE Cities and at the Institute for Transport Studies of the University of Leeds, where he was also a Marie Curie fellow. He studied economics at the University of Macedonia in Greece, then completed his MSc at the University of Oxford and subsequently acquired his PhD from the University of Leeds. Following his studies in Greece, Germany and the UK he has contributed in a range of FP-6, FP-7, H2020 funded research projects and has advised start-ups as an independent business consultant. In the build-up to COP-21 he co-ordinated research within the New Climate Economy project which was funded by national governments, and collaborated with established academics and practitioners across the globe. In 2015 he was an advisor for the Best Conceptual Project of the London Planning Awards.
He has been an academic visitor at the Joint Research Centre of the European Commission, the Chair of a RSA Research Network on 'smart' and 'green' regional growth, a contributor to the planning of the Surrey MaaS project and a member of UK academic missions to Brazil and China. In addition to being an evaluator of funding proposals, a member of Technical Programme Committees of large conferences, he has delivered keynote presentations at conferences, hosted international workshops, co-edited books and special issues about ICT for transport, urban mobility futures and autonomous vehicles. Currently he is the Principal Investigator of the University of Surrey Living Lab leading a project focusing on active travel, a UK representative at the Global Digital Human Rights Network and the Chair of WISE-ACT (Wider Impacts and Scenario Evaluation of Autonomous and Connected Transport), a research network of more than 150 experts in 42 countries.
Having more than 10 years teaching experience in the UK at both undergraduate and postgraduate levels has contributed in understanding the needs to enhance the learning experience of home and overseas students. He has supervised MSc and PhD dissertations, whilst he has delivered guest lectures at LSE, UCL, UPV and Westminster, including the delivery of executive education courses to British Government officials and to executives in Vietnam.
Biography
Ravi is the Director of the Advanced Technology Institute and heads up the Nanoelectronics Centre. He has over 600 articles (18,500 citations), has won funding exceeding £30m, and currently has major collaborations with NPL, QinetiQ, Tata Steel and Airbus.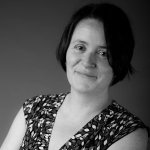 Biography
Cat project manages the University of Surrey Living Lab initiative and she is the Chair of the Surrey Energy Partnership. She is also a member of the Surrey Climate Commission.
She was previously Head of Community Partnerships at the Energy Saving Trust and oversaw the successful delivery of a range of complex government funded programmes.