Institute for Sustainability people
The Institute for Sustainability brings together a cross-disciplinary network of social and natural scientists, technologists, and non-academic stakeholders in the public, private and third sector.
Take a look at the team responsible for leading and growing the Institute.
Meet the team
Professor Lorenzo Fioramonti
Director of the Institute for Sustainability
Biography
Former Italian Minister of State for Education, University and Research and Political Economist.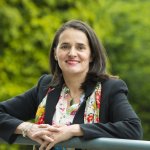 Nathalie Hinds
Head of Operations and Partnerships
Biography
Nathalie is responsible for leading the operational initiatives for the Institute such as communications, team structure and financial management, as well as creating strategic relationships with external organisations and facilitating knowledge exchange and innovation activities.