Advisory board
Our advisory board provides an external perspective on development, curriculum, research and future employability. Through their variety of experience, the board brings intelligent and strategic advice to us and act as a sounding board for how our activity can have an impact on both the local and international business landscape.
Simonetta Rigo - Advisory Board Chair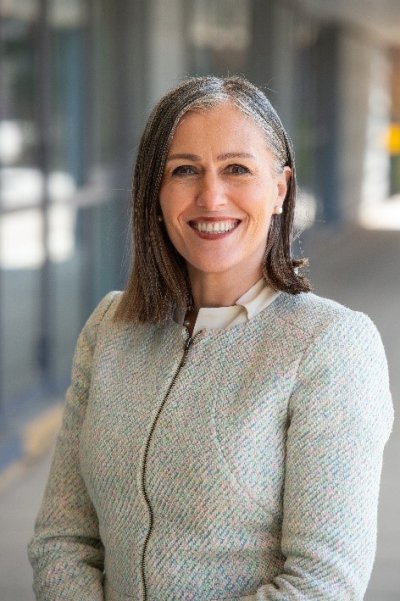 Simonetta has been Chair of Surrey Business School Advisory Board since June 2022.  She is a senior marketing, product, and strategy executive with 25 years' experience across wealth management, global cross-border payments and remittances.
Simonetta combines a strong understanding of customer behaviour, brand purpose, traditional and digital / social marketing, with a rigorous strategic/commercial analysis and creative problem solving to help companies optimize their business model and grow.
She started her career at McKinsey & Company, and since held a variety of roles,  ranging from American Express, where she spent 10 years in strategy, planning, product management and product development, Bupa International, where she was the Director Strategy and Market Development function and a member of the Executive Board, Western Union, where she was SVP Global Brand, Marketing and Customer Engagement and served on the Board of their Foundation, Tesco Bank, where she was Interim Chief Customer Officer, and now at Evelyn Partners, where she is Group Chief Marketing Officer. She has served on the board of Brewin Dolphin and has been a member of the Surrey Business School Advisory Board since 2016.
Simonetta's spark and energy are passion. In the words of people who have worked with her 'she has an uncanny ability to make the complex look simple' and 'to get everyone excited and on board'.
Pamela Jestico - Advisory Board Deputy Chair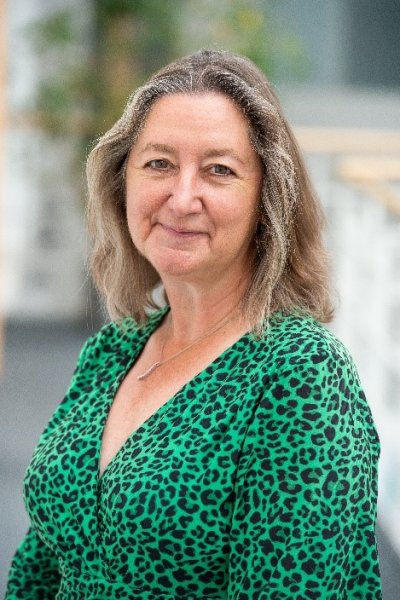 Pam is an international banker with 34 years' experience, predominantly within the financial restructuring sector. During her career at HSBC where she was a Managing Director of the global restructuring team, Pam has worked with a wide range of companies from small agricultural businesses to global multinational groups in Europe, the Middle East, Asia, Latin America, and the US. She has helped address the financial challenges facing these companies, enabling them to adapt to their economic and competitive environment.
Good at building positive working relationships with clients, other financial institutions, accountants and lawyers, Pam has strong communication, decision making, information assimilation and negotiation skills, which she has used in handling cases of varying complexities, often with widely diverse creditor groups and competing agendas.
After retiring from HSBC, Pam provided business banking and restructuring expertise as a Banking Subject Matter Expert supporting a senior independent reviewer in their assessment of a large UK bank's remediation programme.
Pam is a lay member of Council for the University of Surrey and is a member of The Future Says Surrey campaign board. She has also taken up the challenge of being Assistant Handicap Adviser for the Somerset Ladies County Golf Association and is an England Golf Level 2 referee.
Steve Wood - Dean of Surrey Business School
Steve has been Dean of Surrey Business School since August 2019, having previously held a variety of management roles across the School, including Director of Research, School REF lead, and as Head of Department of Marketing. Steve has also held academic roles at University of Southampton. His research particularly focuses on retailing which has been widely published and been cited by the press in publications such as The Economist, China Daily and Retail Week. He is European Regional Editor for the International Journal of Retail & Distribution Management. In 2019, Steve was Visiting Professor at Global Production Networks Centre at the National University of Singapore. He has received research funding from the John Lewis Partnership, SONY, Advanced Institute of Management (AIM), British Academy of Management (BAM), NEMODE/EPSRC and the Nuffield Foundation. An experienced examiner, Steve has been external examiner for undergraduate management programmes at University of Bristol (2017-2022) and Saïd Business School, University of Oxford (2011-2014) amongst others.
Prior to 2005, Steve spent three years at Tesco in its marketing and property departments, advising on store development strategy both domestically and abroad, having previously worked as a Retail Analyst for Verdict Research, a London-based retail consultancy. Outside of work, Steve is a Trustee of Bohunt Education Trust, a Multi Academy Trust comprising seven secondary schools and over 8,000 students, latterly acting as inaugural Chair of its Education Committee. Previously, between 2012-15, Steve sat on the governing body of Ash Manor School where he was Chair of the Curriculum Committee. Steve is a warranted leader at his local village Cub Scout pack in Hampshire, a kayak instructor, and a (frustratingly slow) runner.
Andy Adcroft - Deputy Dean of Surrey Business School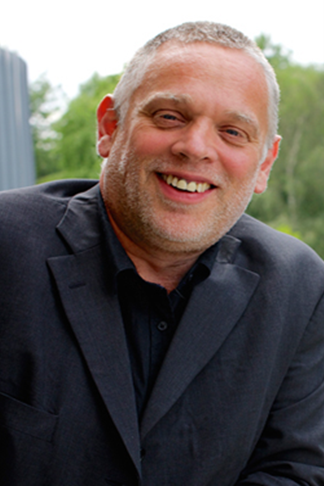 Andy has been at the University of Surrey since 2002. Prior to this, he worked at the University of East London and the London School of Economics.
Andy is the founder and director of the Surrey Innovation and Digital Enterprise Academy – SurreyIDEA and has raised over £300k to support its work in transforming enterprise education and widening access to the University to a range of hard-to-reach student groups. Andy is also the co-editor of Management Decision and is a governor of two secondary schools. He is passionate about opening universities and the work of academics to the wider world and as part of this performs stand-up comedy, making his Edinburgh Fringe debut in 2013. Andy's research interest is focussed on how people develop expertise, covering a range of activities including Excellence in Learning and Excellence in Sports Teams.
Brian Allison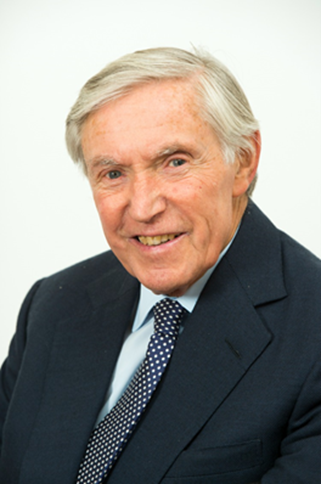 Brian is a former Surrey Business School Advisory Board Chair, serving between June 2016 - June 2018.
After reading Economics and Royal Air Force commissioned service, Brian spent his early career with Shell-Mex and BP (petroleum products) and Spicers (paper merchanting and converting). In 1964, he founded the BIS Group (IT and Marketing services) which grew to £63 million turnover before selling to NYNEX Corporation, now Verizon (telecommunications services) in 1987. He served on various NYNEX boards until 1993.
Since then, Brian has built a portfolio career with quoted company non-executive directorships, including English China Clays (speciality minerals, chemicals, and construction materials), Brammer (industrial and electrical components distribution), Unitech (power supplies and control systems) and Microgen (documentation and information management). He served on the Halifax Building Society's London board, prior to demutualisation.
Latterly he has held Chair positions of private equity backed companies, such as Holt Lloyd (car care products), Detica (IT services) and Amtico (specialist flooring). He was also Senior Non-Executive Director of the Goodwood Estate Company.
Outside of business, Brian has been a Visiting Professor at the University of Surrey since 1976 and was a member of the Economic and Social Research Council. He enjoys tennis, collecting and rallying classic cars and owns and lives on a small mixed organic farm in Surrey. Brian was awarded an honorary Doctorate from the University of Surrey in 2018.
Simon Bills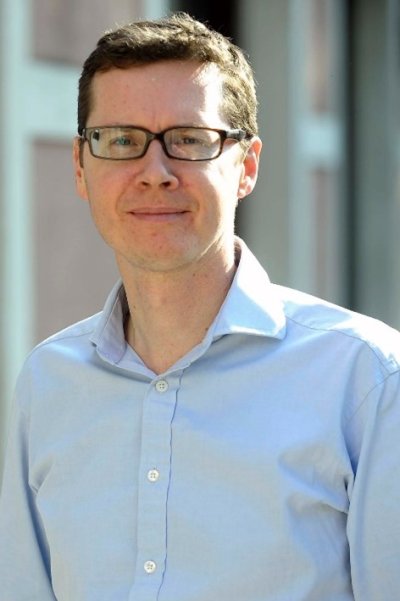 Simon is a global leader of McKinsey's retail-operations group, with a focus on helping clients transform their store operations, supply chains, and procurement processes. He has helped design and implement several operational transformation programmes at global retailers. Simon has supported multiple strategic due-diligence efforts and provided merger-management support for several retailers globally. Simon has advised a number of national, regional and global retailers on expanding their geographic footprint with an increasing emphasis on adapting their operating model to the digital era.
Prior to joining McKinsey & Company, Simon spent four years at Tesco, leading the convenience format expansion team and worked as an analyst at Verdict Research, a London based retail consultancy.
Simon is a keen mountain biker and can be found most weekends on the trails.
Megan Goodwin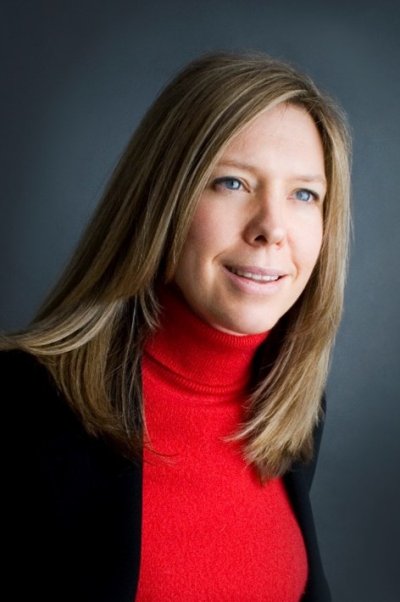 A content innovator and digital media entrepreneur with a successful history in deal negotiation and a talent for developing long-term business partnerships, Megan has been digital strategy advisor to some of the most notable international media companies including Endemol, Star Television, BBC Worldwide and Fox Television advising on some of the world's best-known TV series. 
Megan started out in marketing and business development for the entrepreneurial internet businesses at News International and later Express Newspapers at the beginning of the digital revolution. As a result, Megan was headhunted by Celador International to spearhead the digital development of the show 'Who Wants to Be a Millionaire', which went on to win 10 awards and went live in 60 countries. After 4 years Megan raised seed funding and set up a digital innovation business called IRM that works with some of the world's biggest brands, including Agatha Christie, Dancing with the Stars, Big Brother and Total Wipeout.
More recently, as a result of the pandemic and the video meeting boom, Megan has launched 'the vision' which provides a series of online sessions with a ''pop up' advisory board' of three world-class diverse digital experts selected to unlock business challenges.
Megan is passionate about the sea; being in it, on it and looking at it!
David Gosen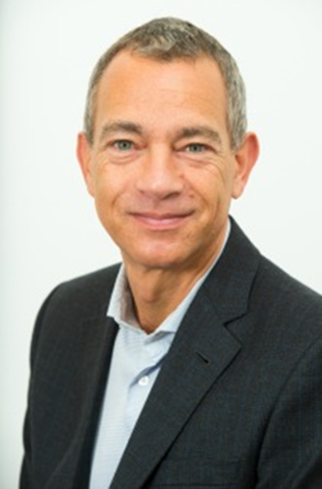 David has held senior and executive level roles in AI driven SaaS, digital media, platform technology and gaming organisations. Across B2C and B2B companies he has led teams in AIM listed, PE and venture capital backed situations to deliver scalable, profitable growth.
Time spent at global companies such as Nielsen, Microsoft, Nintendo, BSkyB and Coca-Cola have shaped his results orientation, data-driven focus and people first style. In addition, he was CEO of Venture Capital backed I-Play, a mobile entertainment business, successfully exited in 2007 and was also the CEO of AIM listed Nektan PLC, a mobile and online gaming company.
As a Board  Advisor he brings a real focus to commercial growth strategies, data driven insight and sales and marketing effectiveness and efficiency.
An avid skier and scuba diver, David spends his spare time on mountain peaks and in the ocean depths.
Emma Hardaker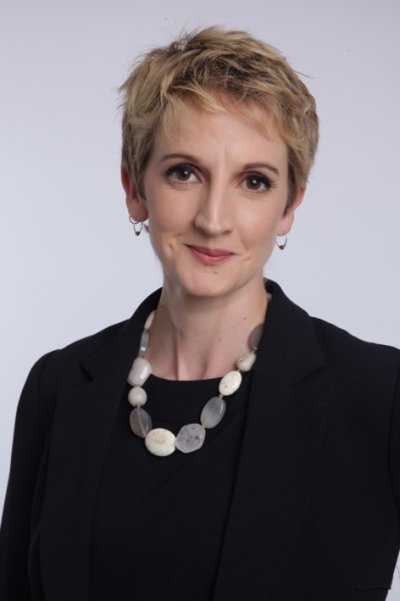 Emma has spent twenty years specialising in financial crime systems and controls in the financial services industry. She has worked in a variety of sectors, including, accountancy, private client wealth management and most recently insurance. She has also worked as a consultant, working with clients in the payment, commercial banking, and crypto-currency industries in addition to her in-house experience.
During her career she has designed operational controls and training, prepared reports for boards and held FCA controlled functions at a number of companies.
Emma is currently Head of Financial Crime and Compliance at Lloyd's of London, the world's oldest insurance market.
A qualified, non-practising barrister, she spends her spare time running, horse-riding and supporting the local rugby club as a volunteer. 
Mark Loch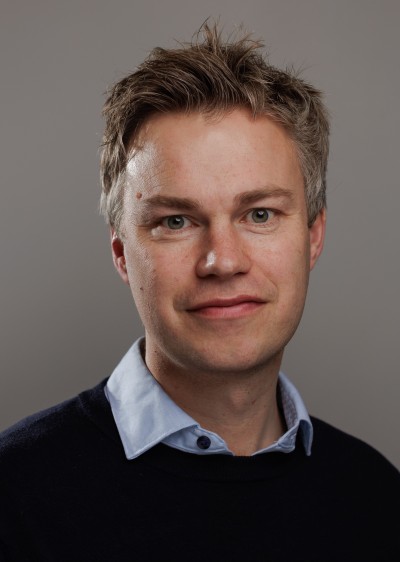 Mark is a senior executive who has consistently delivered excellent results for businesses, customers and colleagues, across leading global brands including British Airways, Tesco and Barclays. His passion is to lead and develop brilliant teams, create exceptional products for customers and deliver very strong commercial outcomes.
With c-level roles across commercial, digital, operations and customer functions, Mark has a track record of leading award-winning digital transformations across several industries on a global scale.
A naturally curious and ambitious person, Mark takes pride in learning and most recently was awarded an MBA from Imperial College, London, graduating with a distinction. Outside of work, Mark has a wife (Perdita) and two children (Charlie and George) and in his spare time enjoys playing Golf and watching Nottingham Forest!
Nicola Mitford-Slade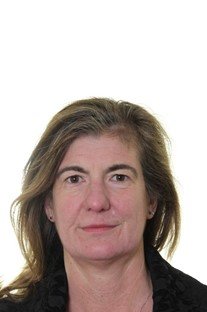 Nicola is the Head of Group legal at Evelyn Partners. She has spent the last 7 years within the Group leading legal, regulatory compliance and financial crime matters.  As well as leading on the implementation of Senior Managers & Certification Regime (SMCR) and Markets in Financial Instruments (MiFID II), she has supported the group on acquisitions as well as leading the legal work for Smith & Williamson in its merger with Evelyn Partners.
Nicola qualified as a barrister and has nearly 30 years' experience of legal and regulatory advice within the financial services with over 20 of these working in UK small/mid cap institutional broking and corporate advisory businesses. She started her financial services career in corporate broking at Charterhouse Tilney Securities Limited followed by Bridgewell Securities and Canaccord Genuity Group Inc.
In her time in the city, she has worked on numerous IPOs and acquisitions both as an advisor and as a principal. She has a law degree from University of Southampton.
Folley Ogundele
Folley Ogundele is an international commercial leader with over 16 years of experience driving revenue growth and strategic partnerships in the financial technology (fintech) sector. With a proven track record of exceeding growth goals and expanding market share, Folley has established himself as a driving force in the industry. As the Global Vice President of Sales at Wise and formerly Head of Sales at Stripe and a commercial leader at American Express, Folley has spearheaded numerous transformation initiatives, consistently delivering double and triple-digit revenue growth year over year. His exceptional ability to build and lead high-performing teams has been a cornerstone of his success, fostering a culture of collaboration and innovation.
Folley's deep understanding of the global payments, card issuing, and cross border remittance landscape, coupled with his keen market insights, has allowed him to cultivate strategic partnerships with industry giants and high growth startups alike. His expertise in navigating complex Enterprise cycles, combined with a customer-centric approach, has positioned him as a trusted advisor to clients seeking innovative solutions to their commercial challenges. A sought-after speaker and thought leader, Folley has been invited to share his expertise at leading industry conferences and publications, such as the Sibos global banking conference, Money2020 tech conference and as an industry expert writer in entrepreneur.com. His passion for driving digital transformation within the financial services sector is evident in his dynamic presentations and thought-provoking discussions.
Folley studied Business Management at the University of Surrey and earned his MBA at Imperial College London. He is a proud husband and father of three and, back when he had a little more spare time, represented Great Britain in both American Football and Karate.
David Seall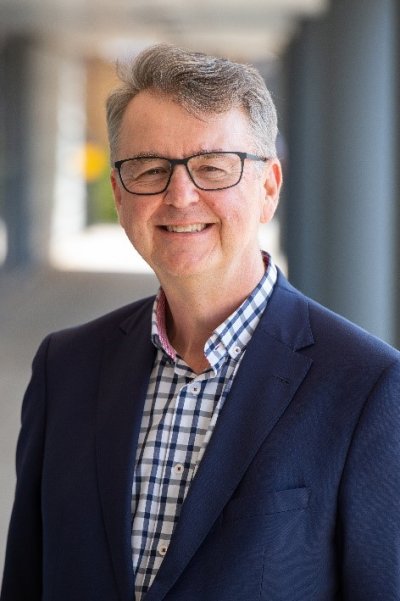 David is a former Surrey Business School Advisory Board Chair, serving between June 2020 – June 2022.
David has been a Non-Executive Director for over 25 years and is currently a NED at both CP Cases Ltd, a company designing and manufacturing bespoke protective cases and Start and Grow UK Ltd, delivering business support programmes across England.
He is a Board Advisor for NexGen Tree Shelters, an innovative biodegradable tree shelter manufacturer and for several other start-up businesses. He has advised major banks and law firms and has served as a Trustee with several charities.
He is a Visiting Professor and Chair of the Surrey Business School (SBS) Leadership Academy.
He is also Member of the Manufacturing Commission advising the All Party Parliamentary Manufacturing Group. Until retiring in June 2017 he was the Regional Chairman of the Institute of Directors for the South of England and prior to that was Chairman of IoD Surrey. Previously he was Chief Executive of the Engineering Employers Federation for London and the South East (EEF South- now Make UK) for over 10 years, working with hundreds of technology based companies.
A Chartered Engineer, he started his career in the aerospace industry and delivered major design and manufacture programmes for customers such as Boeing, Airbus and Eurofighter, and was Head of Design & Technology at a major tier one aerospace company. He is a Member of the National Economic Policy Committee of Make UK, Deputy Chair of their South East Regional Advisory Board and Member of their National Membership Board.
David is a Fellow of both the Royal Aeronautical Society and the IoD, a Member of the Institute of Materials, Minerals and Mining. He is a Freeman of the City of London. In his spare time David follows Portsmouth FC and maintains his classic Porsche 911. He is also a keen gardener, skier and obsessive cyclist owning five bicycles.
David Stead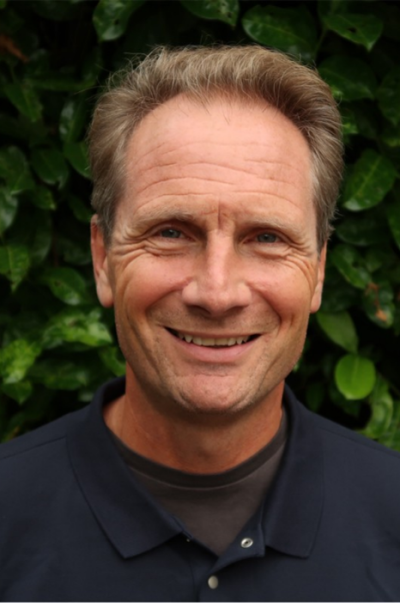 David advises on impact-driven investment, corporate responsibility, and philanthropy, to drive the allocation of resources to positive social and environmental outcomes. He has worked across the "social finance spectrum", utilising grants, loans, impact investing and ESG funds to create impact strategies, portfolios, and programmes.
As an ex-CEO and Executive Director, he draws on a wealth of senior leadership, commercial and consulting experience from the not-for-profit, professional services and investment banking sectors (including CAF, Eversheds, KPMG, Accenture, RBS and UBS).
Before Maanch, as Executive Director of CAF, he led a 60-person team which generated £400m+ of new donations, impact investments and grant programmes each year to support causes around the world. David is on the Board of the Royal Commonwealth Society, IESE Foundation, and European Social Catalyst Fund.
He has studied Sustainable Business at Harvard, Social Finance at Oxford, has an MBA from IESE, and a Finance degree from Cass Business School. He is a regular speaker and writer for leading publications like the FT, Impact Entrepreneur, Nossa Capital, and Philanthropy Impact. David lives in Surrey, plays team tennis for the RAC Club, and has three daughters.
Paul Stone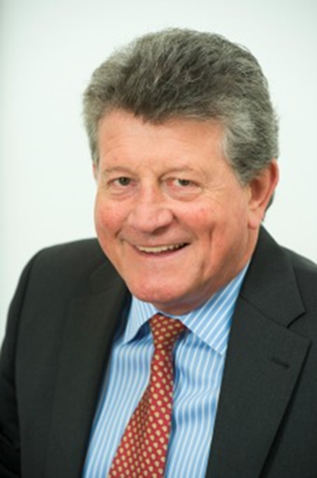 Paul is a former Surrey Business School Advisory Board Chair, serving between June 2018 - June 2020.
Following time in the motor industry, a major part of his career was spent in downstream oil products businesses working for Shell. Seventeen years were spent overseas in countries which included: Brazil, USA and Mexico. Over the last seven years at Shell, he held senior global positions, alongside direct P&L accountability for businesses in growth markets such as: India, Indonesia, Vietnam, Russia, Ukraine and Turkey. He was a Board Director of several Shell companies, Chairman of Shell Turcas Petrol AS and Vice President Strategy & Portfolio, Shell International.
Since 2010, he has been involved in a portfolio of activities, including: Independent Director to a US privately owned IT services company, FuelQuest Inc., Director of Stone & Associates, which primarily advised companies seeking growth internationally. Paul is also a Visiting Professor at Surrey Business School. He was part of the London Olympics Protocol Team and raises funds for cancer and dementia charities.
Paul has a PhD in Mechanical Engineering from University of Surrey, attended the University of Oxford and Insead Business Schools. Fluent in Portuguese and understands spoken and written Spanish. Married with four children, keen on rugby, skiing, golf, and fitness training.
MariaLaura Di Domenico - Director of Research, Surrey Business School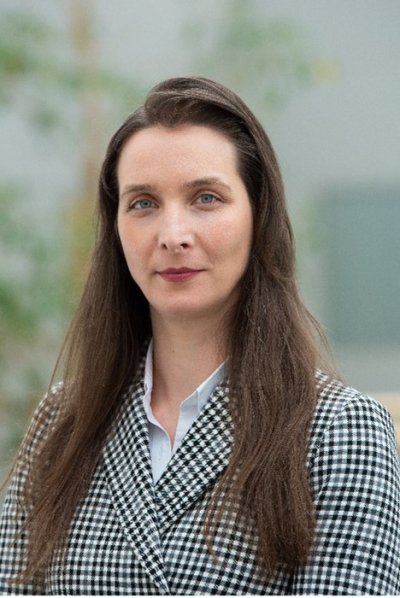 MariaLaura is Director of Research and Professor of Entrepreneurship, Work and Organization at Surrey Business School.
She has held various leadership positions at the University of Surrey including Deputy Head of Surrey Business School and Head of Department of Entrepreneurship and Innovation.
Previously she held academic positions at Judge Business School, University of Cambridge, the Open University Business School, and the University of Westminster.
MariaLaura holds a PhD from the University of Strathclyde, is a Fellow of the Higher Education Academy (HEA), and a Full Member of the Chartered Institute of Personnel and Development (MCIPD).
Abi Bradbeer - School Manager, Surrey Business School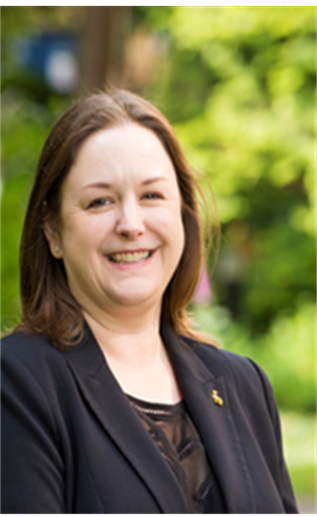 Abi is School Manager at Surrey Business School. She works with the rest of the School's senior team and Faculty colleagues on operational, financial and infrastructure matters. Overseeing the growing professional services team within the School, Abi additionally contributes to the development of the School's strategy and leads on major projects.
She has a varied background including strategic and management roles in the public sector, arts, retail and the third sector. She has been part of Surrey Business School since shortly after its founding and has been involved in meeting many of the challenges and opportunities that have come from the School's development.
Vicki Blamey - Secretary to the Advisory Board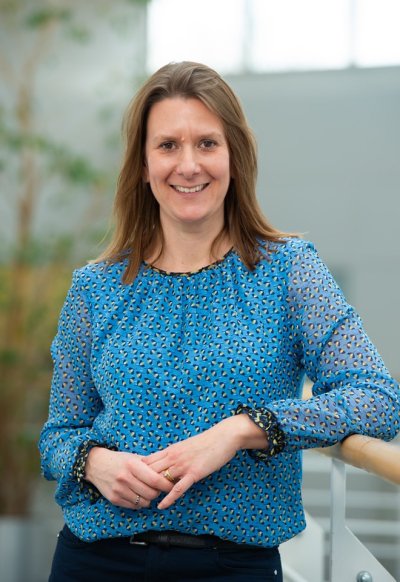 Vicki is the Assistant to Professor Steve Wood, Dean of Surrey Business School, and Secretary to the Advisory Board. She is also the School Administrative Officer, overseeing the smooth running of the office to support the School's departments, research centres, academic staff, students and visitors.
Vicki joined the University in 2018 and held two part-time roles: Administrative Officer for the Department of Politics and Administrator for the Institute of Advanced Studies. Prior to this, Vicki worked for several SMEs in a variety of administrative, operational and HR roles.